#cash #buy #bullish
"WY is positioned to continue running with lumber prices and the recovery of the housing sector of the US economy"– Paul Ebeling
Weyerhaeuser Corp. (NYSE:WY) broke out on 3 December at 29.49 and confirmed on 7 January at 33.61 garnering an HeffX-LTN buy rating with a target price at share at 42.70 on a continuing economic recovery.
There is Strong support at 23.43 and light resistance at 35.94.
Our Key technical indicators are all turning Very Bullish in here. And our overall technical analysis for WY is Bullish with a Very Bullish bias in here.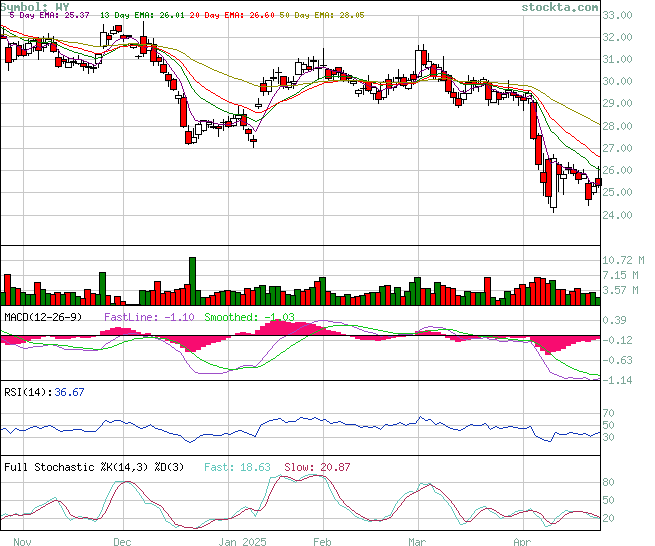 Weyerhaeuser Company is 1 of the world's largest private owners of timberlands, the firm began operations in Y 1900. It owns or control approximately 11-M acres of timberlands in the US and manage additional timberlands under long-term licenses in Canada.
WY manage the timberlands on a sustainable basis in compliance with internationally recognized forestry standards.
Further the company is 1 of the largest manufacturers of wood products in North America. The company is a REIT (real estate investment trust).
In Y 2019 WY generated $6.6-B in net sales and employed approximately 9,400 people who serve customers worldwide.
The firm is listed on the Dow Jones Sustainability North America Index and is HQ'd in Seattle, Washington.
Have a healthy weekend, Keep the Faith!