US Capitol
Patriots have breached the protective barricade around the US Capitol as the joint session of Congress convened to count electoral votes that would officially make Democrat Joe Biden the next president despite widespread accusations of voter fraud.
Images from inside the US capitol are showing what appears to be an armed stand-off between police and Trump supporters at the door to the chamber of the House of Representatives.
Incredible Getty photos from inside the Capitol pic.twitter.com/IN2rRcsOg5

— David Mack (@davidmackau) January 6, 2021
Capitol Police have locked off the Senate chamber and have guns drawn as protesters are pounding on the doors and reportedly vandalizing the building.
Whoever is storming the capitol building is inside Pelosi's office looking at her emails ????https://t.co/q3XL5lRKgk

— The Stark Naked Brief. (@StarkNakedBrief) January 6, 2021
Read America's History of Voter Fraud
A Sampling of Recent Election Fraud Cases from Across the United States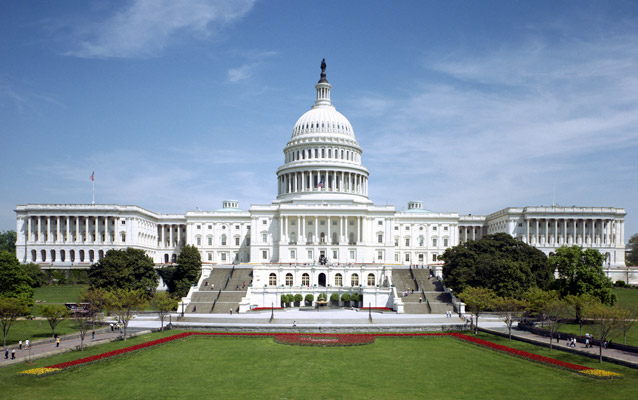 As Vice President Mike Pence opened the joint session of the Senate and the House of Representatives in Washington, DC on Wednesday, the Patriots outside pressed against the police holding the perimeter fence on Capitol Hill.
Bearing US flags, the protesters gathered outside the westward-facing steps of the Capitol.
One photograph proves the fraudulent power of mail-in ballots. pic.twitter.com/96mDgjwoHJ

— James Woods (@RealJamesWoods) January 6, 2021
Inside, a number of Republican lawmakers have said they would object to certifying election results from half a dozen states where many have alleged fraud and irregularities. Minutes before opening the joint session of Congress, however, Pence said he did not believe he had the authority to unilaterally throw out electoral votes, as some hoped he might do.
AMAZING! Aerial view shows the massive size and scope of the crowd here in DC for @realDonaldTrump. This isn't even the full crowd! ???????? pic.twitter.com/NAMSGUczxy

— RSBN ???????? (@RSBNetwork) January 6, 2021
US President Donald Trump has doubled down on his conviction that his political nemeses stole his rightful victory in November. In a rally outside the White House, the president declared he will "never concede."
Trump delivered his remarks in front of a large crowd of supporters, many of whom were in Washington for the 'Save America' rally to protest the allegedly stolen election.
"We will never give up, we will never concede," the president said. "You don't concede when there's theft."
Trump continued to go after the vote-counting, declaring it "so corrupt that in the history of this country we've never seen anything like it." He likened the sudden spike in Biden votes on Election Day night to "explosions of bulls**t," then mocked failed candidates including Mitt Romney (R-UT) and former Secretary of State Hillary Clinton.