#bitcoin #crypto
$BTC
One of the biggest Bitcoin whales in the world is rapidly selling off BTC amid the crypto market upswing.
The whale, which was the richest non-exchange address in the world until earlier this week, has sold off a whopping 78,484 BTC since Monday, according to BitInfoCharts.
With Bitcoin trading for $23,220 at time of writing, that haul is worth about $1.825-B.
The whale now holds around 54,398 BTC, which makes it the 13th-richest BTC address including exchange wallets. The whale's rapid sell-off comes on the heels of a steady accumulation period when its holdings grew to more than 132,000 Bitcoin, the most BTC it ever held.
Crypto analytics firm Santiment notes that BTC whale activity spiked Monday.
"The amount of Bitcoin transactions valued at over $1 million spiked to its highest value in over a month. Whale moves are busy today, and spikes such as this one can often be a precursor to price direction shifts."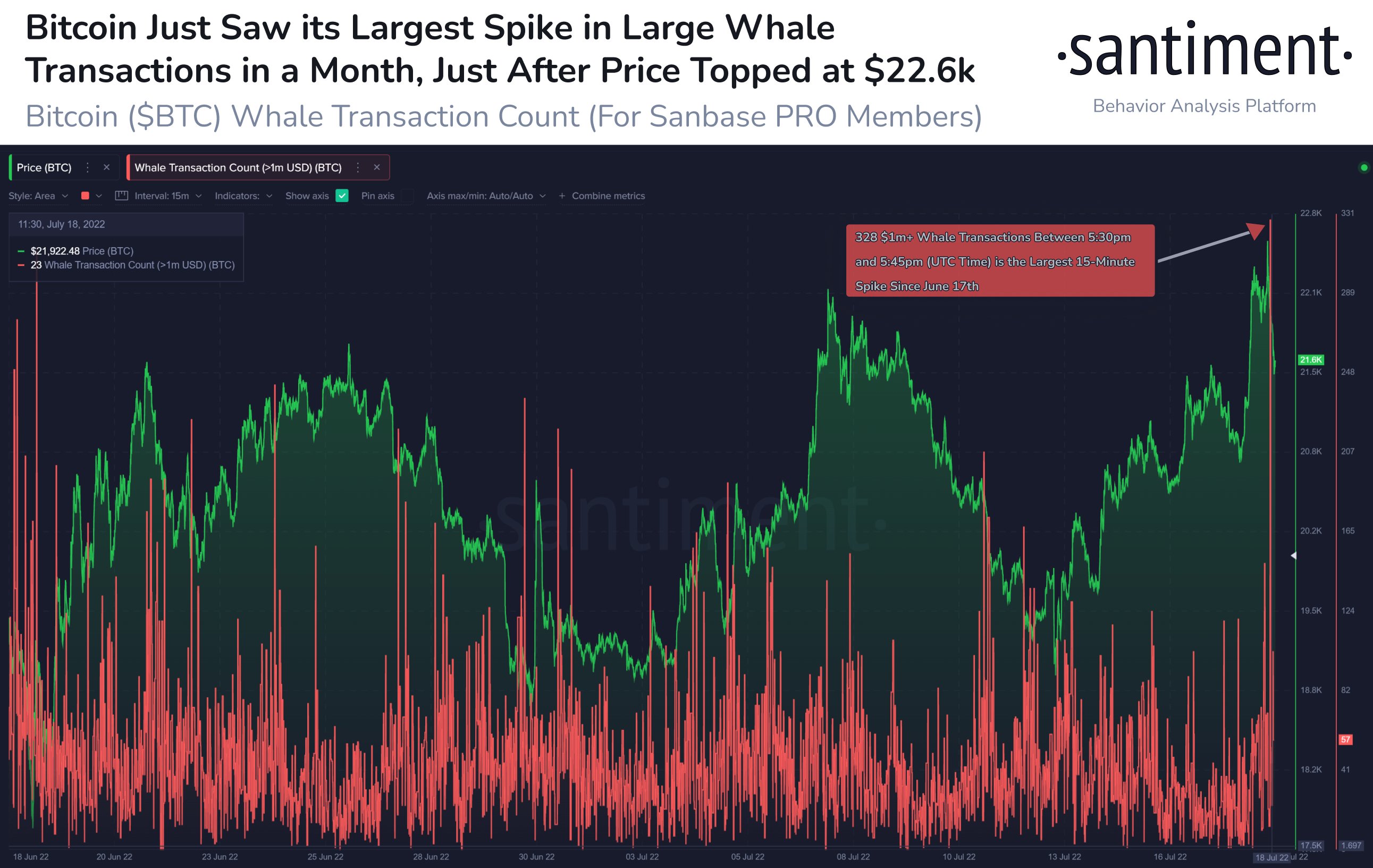 The firm noted last week that big wallets were on the rise as the number of addresses holding more than 10 BTC reached its highest level since February 2021.
BTC is up more than 1.3% in the past 24 hours and nearly 15% in the past 7 days.
A tip of my hat to sovereign individuals with satoshis and Bitcoin in cold storage with our firm. Click here
Have a prosperous day, Keep the Faith!