#crypto #bitcoin #rally
$BTC $ETH
"A widely followed crypto strategist says 2 conditions that, when met, will energize a Bitcoin bull rally to $30,000"–Paul Ebeling
Pseudonymous analyst Inmortal tells his 173,800 Twitter followers that this is a big week for Bitcoin as it could determine whether BTC's recent move above $22,000 is a true breakout or just another bull trap.
The analyst also says BTC bulls must keep Bitcoin above $23,000 to open the doors for a significant rally to the upside.
"A rally to $30,000 zone is possible, but we need to see acceptance above $23,000. Otherwise, this could end in an ugly deviation/swing failure pattern. We are at resistance. Stay safe."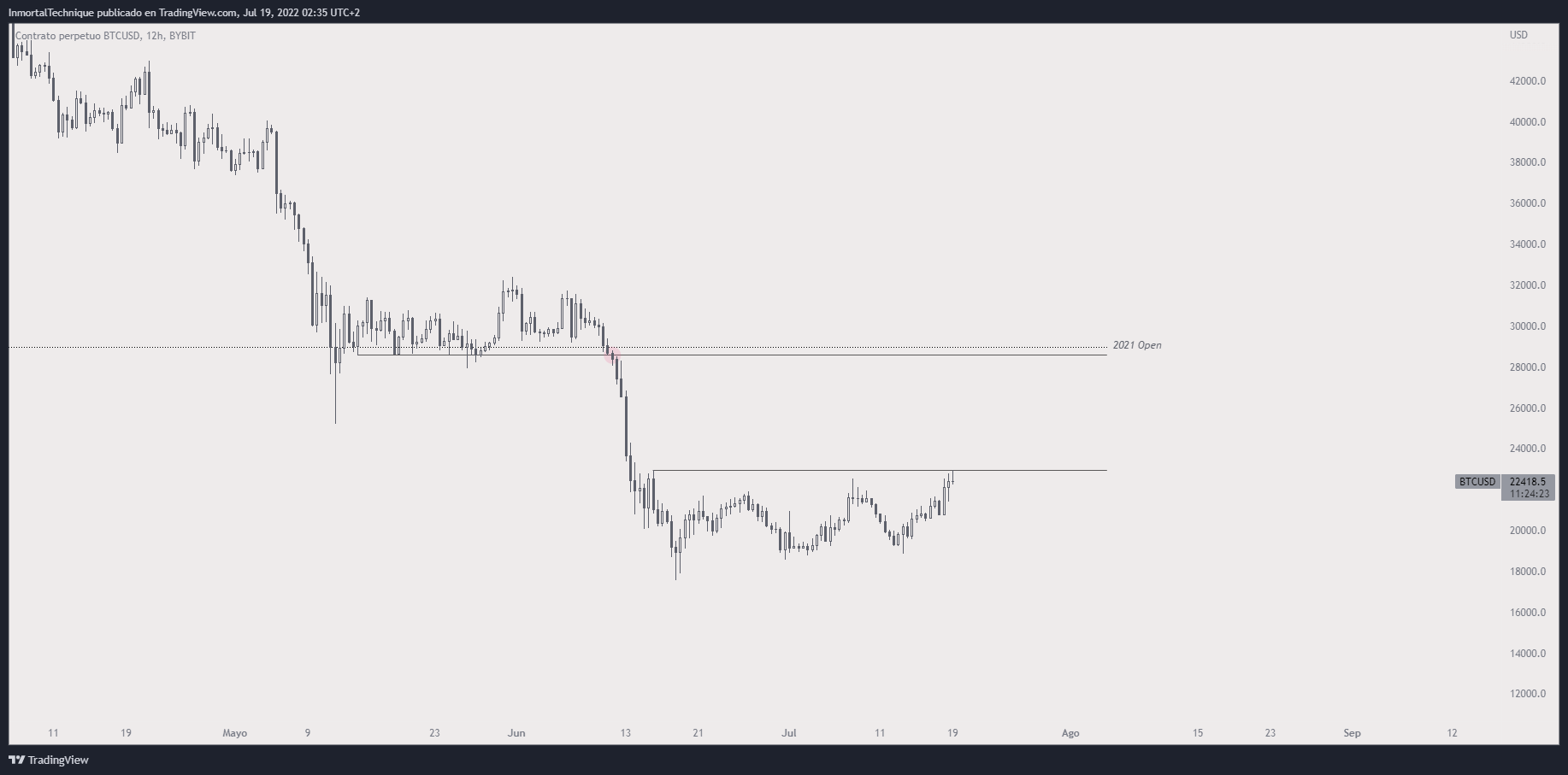 At time of writing, Bitcoin is trading for $22,806.29.
The second condition, according to Inmortal, is that Bitcoin should take the reigns from Ethereum (ETH) and lead the crypto markets to a more sustainable surge.
"Thinking about taking profits on ETH spot buys and hold all the BTC.
If this is a true rally:
1. ETH is a bit overextended so it could retrace and stop leading
2. BTC lead the market and copy the ETH move."
Ethereum is currently priced at $1,523, up nearly 30% in the last seven days. In comparison, Bitcoin is in the green for about 12% over the same time period.
Although Inmortal is considering the possibility of a Bitcoin rally to $30,000, he warns the surge will likely not lead to a new bull cycle.
"Nice reaction at weekly demand so far.
Still think we'll see a bear market rally at some point this summer, then boring consolidation for months.
Bitcoin."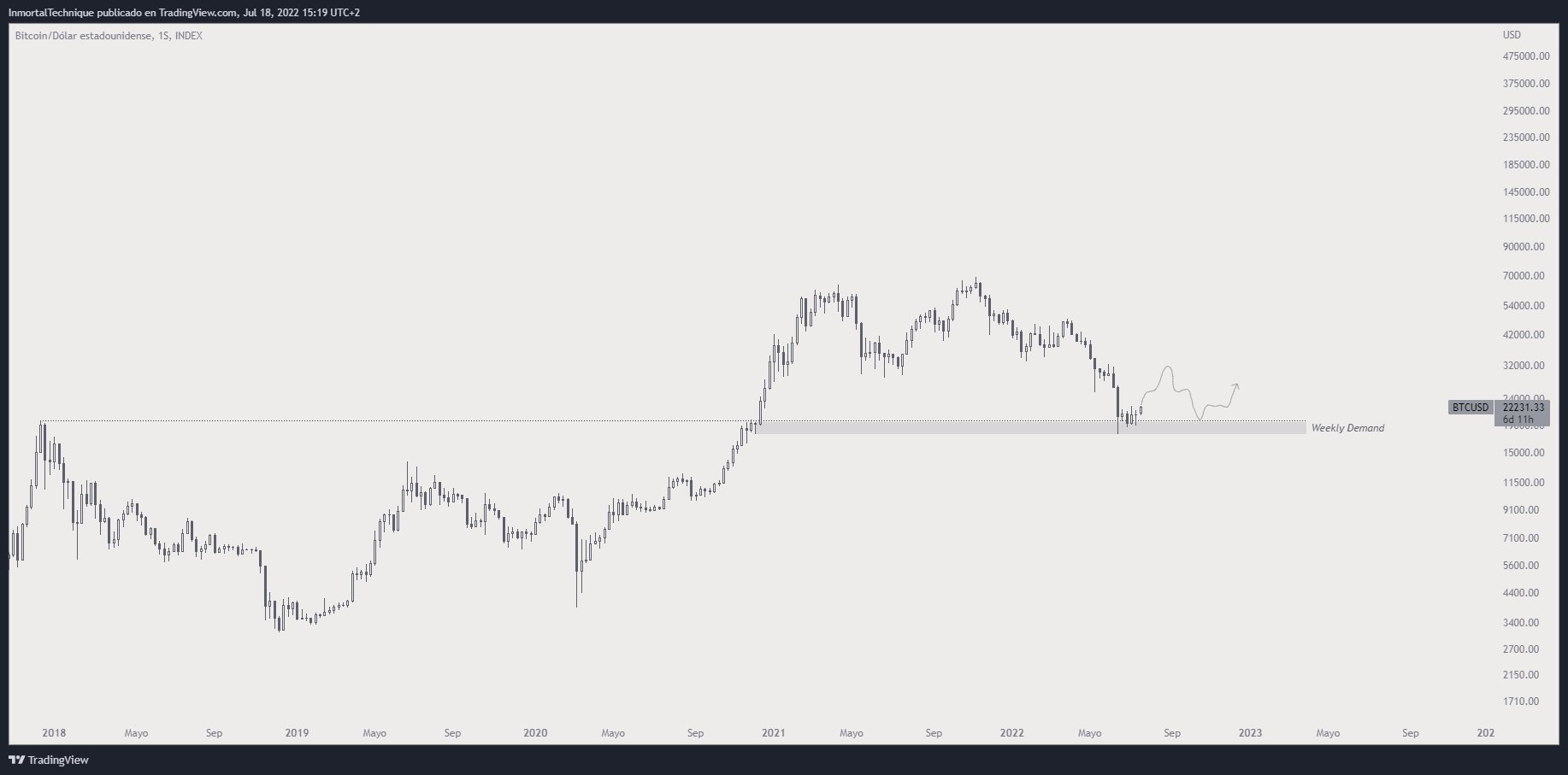 A tip of my hat to sovereign individuals with satoshis and Bitcoin in cold storage with our firm. Click here
Have a prosperous day, Keep the Faith!