#SP500 #rally #record #Bull #Trump
$SPY $SPX $DIA $QQQ $RUTX $VXX
The S&P 500 just marked a 100-Day run, 1 for the record books.
Since bottoming on 23 March, the S&P 500 rallied 40%,that has not happened in 90 yrs, and the Bull has further to run.
The S&P 500 had previously recorded only 5 100-Day rallies of at least 33% in its history.
3 of them happened before WWII, the other 2 took place in Ys 1982 and 2009. Each time the index fell the next week, but was higher 3 months later. It was up an average of 7.3% after 6 months, and 13% after 12 month.
That say the Bull will pause to refresh following the record run, then put up more gains in the year ahead, thus proving The Trump Policies are working.
However, we may have already see that pause ,aka short-term pullback, as the S&P 500 rose 44% from its bottom through 9 June, before profit taking set in and it fell 7.1% in days.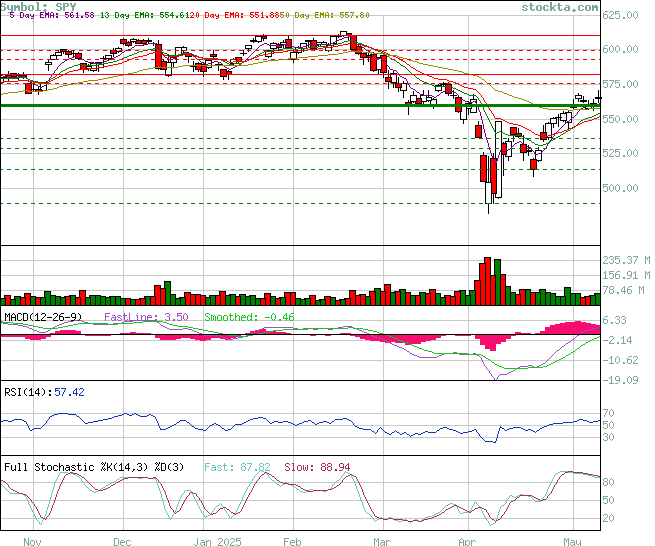 Stocks added 0.8% Wednesday, headed for a 3rd straight day of gainers after marking the best Quarter since Y 1998.
Wednesday, the major US stock market indexes finished at: DJIA -77.91 to 25734.99, NAS Comp +95.86 at 10154.63, S&P 500 +15.57 at 3115.73
Volume: Trade on the NYSE came in at 929-M/shares exchanged
NAS Comp +13.2% YTD
S&P 500 -3.6% YTD
DJIA -9.8% YTD
Russell 2000 -14.5% YTD
HeffX-LTN's overall technical outlook for the major US stock market indexes is Bullish with a Very Bullish bias in here.
Looking Ahead: Investors will receive the Employment Situation Report for June, the weekly Initial and Continuing Claims report, the Trade Balance report for May, and the Factory Orders report for May Thursday.
Have a healthy day, Keep the Faith!