#buys #WallStreet #analysts #research #reports #hold #sell #trade #avoid
$AGNC $NLY $CVX $COP $PI $TSCO
These are all Buys if you can manage the risk.
Daily HeffX-LTN reviews dozens of Wall Street's Key analysts research reports to ID new trading and investing ideas for HeffX-LTN readers. These reports cover stocks to buy
Below is our list for Monday, 27 July, as follows:
AGNC Investment Corp. (NASDAQ:AGNC) was raised to Buy from Hold with a 15 target price at Deutsche Bank.
Annaly Capital Management Inc. (NYSE:NLY) was raised to Buy from Hold and its target was raised to 7.75 from 6.75 at Deutsche Bank.
Chevron Corp. (NYSE:CVX) was started as Buy with a 120 price target at SunTrust Robinson Humphrey.
ConocoPhillips (NYSE:COP) was started as Buy with a 51 price target at SunTrust.
Impinj Inc. (NASDAQ:PI): RFID sensors will connect trillions of products to the Internet of Things. Shares recently closed at 30.12 and have a consensus price target of 33.50
Tractor Supply Co. (NASDAQ:TSCO) we reiterate this stock as a Strong Buy and raised the target price to 178 from 140. Strong, Deep Support and resistance is Nil.
News: Tractor Supply Earnings Jump 61% as e-Commerce Sales Skyrocket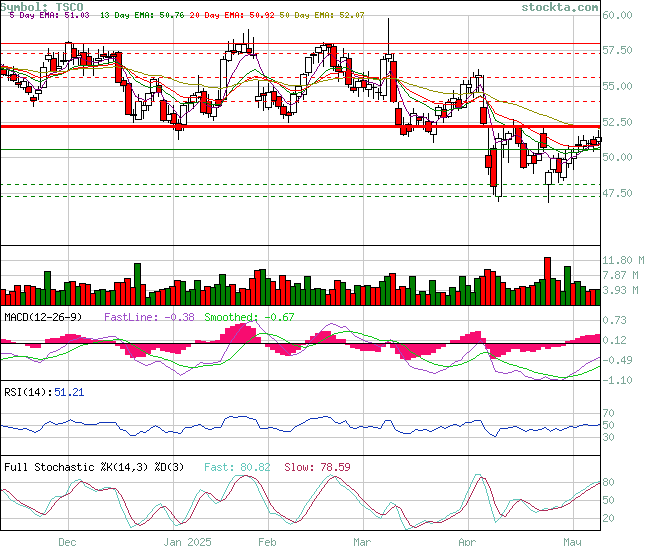 Have a healthy week, Keep the Faith!
The following two tabs change content below.
Paul Ebeling
Paul A. Ebeling, a polymath, excels, in diverse fields of knowledge Including Pattern Recognition Analysis in Equities, Commodities and Foreign Exchange, and he is the author of "The Red Roadmaster's Technical Report on the US Major Market Indices, a highly regarded, weekly financial market commentary. He is a philosopher, issuing insights on a wide range of subjects to over a million cohorts. An international audience of opinion makers, business leaders, and global organizations recognize Ebeling as an expert.   
Latest posts by Paul Ebeling (see all)