$DIA $SPY $QQQ $RUTX $VXX
Tuesday, Wall Street's Bulls came back to life rising from the edge of Bear market confirmation as bargain-hunters and notions of government stimulus calmed investors' fears surrounding the coronavirus and prospects of a recession.
All 3 major US stock market indexes spiked nearly 5% the day after they suffered their biggest 1-day losses since the Y 2008 financial crisis.
The S&P 500 and the NAS Comp ended the session about 15% below the record closing highs marked on 19 February.
A fall below the 20 – 22% mark would confirm a Bear market.
President Trump said he will take "major steps" to allay market fears by asking Congress for a fiscal stimulus package to include a payroll tax cut, among other measures.
Coming off Monday, you have got short-term bargain-hunters coupled with potential fiscal stimulus hopes, President Trump has a plan.
Market participants largely expect the Fed to cut interest rates for the 2nd time this month at the conclusion of next week's 2-day FOMC policy meeting.
Outside the US, major world economies took steps to cushion the effects of the COVID-19 virus.
Saudi Arabia and Russia scrapped their supply pact at the weekend, and both pledged to increase Crude Oil production in April.
But Crude Oil prices rebounded from Monday's largest percentage decline since the 1991 Gulf War, with front-month Brent Crude rising 10.0% after Russia indicated it was open to talks with OPEC.
Energy stocks bounced back from their worst decline on record, advancing 5.0%.
The DJIA 1,167.14 pts, or 4.89%, to 25,018.16, the S&P 500 gained 135.67 pts, or 4.94%, to 2,882.23 and the NAS Comp added 393.58 pts, or 4.95%, to 8,344.25.
All 11 S&P 500 sectors closed in the Green, led by tech and financial shares.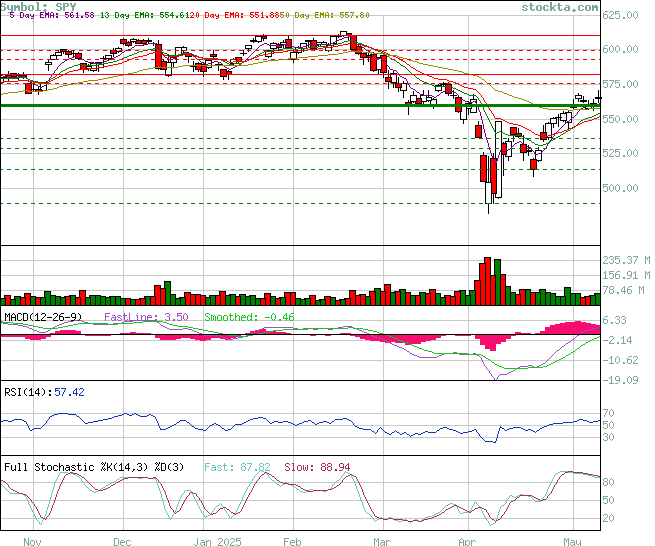 Financials jumped 6.0% after suffering their worst day in more than 10 yrs as US Treasury yields rebounded from record lows.
Advancing issues outnumbered decliners on the NYSE by a 2.61-to-1, and on the NAS, a 2.06-to-1 ratio favored advancers.
The S&P 500 posted 3 new 52-wk highs and 100 new lows, and the NAS Comp recorded 8 new highs and 578 new lows.
Volume on all US exchanges was 15.81-B shares, compared with the 11.52-B average over the last 20 trading days.
Market strategists and economists expect the Fed to cut rates to Zero as part of a global move to provide strength and liquidity to the financial system.
HeffX-LTN's overall technical outlook for the major US stock market indexes is Neutral to Bullish on today reversal action.
NAS Comp -7.0% YTD
S&P 500 -10.8% YTD
DJIA -12.3% YTD
Russell 2000 -19.0% YTD
Looking ahead: Investors will receive the Consumer Price Index for February, the Treasury Budget for February, and the weekly MBA Mortgage Applications Index Wednesday.
Stay tuned…