US Lighthouses, Coast to Coast
Lighthouses have  inspired poets, wanderers and seafarers.
A lighthouse perched on a cliff, alone, shining a light out to Sea. Whether you are a fan of historic structures or just love the isolation of these cliff-side buildings, there are a good number of lighthouses strategically located along America's shoreline.
So, for your next vacation head to the coast to check out these US lighthouses.
Sandy Hook, NJ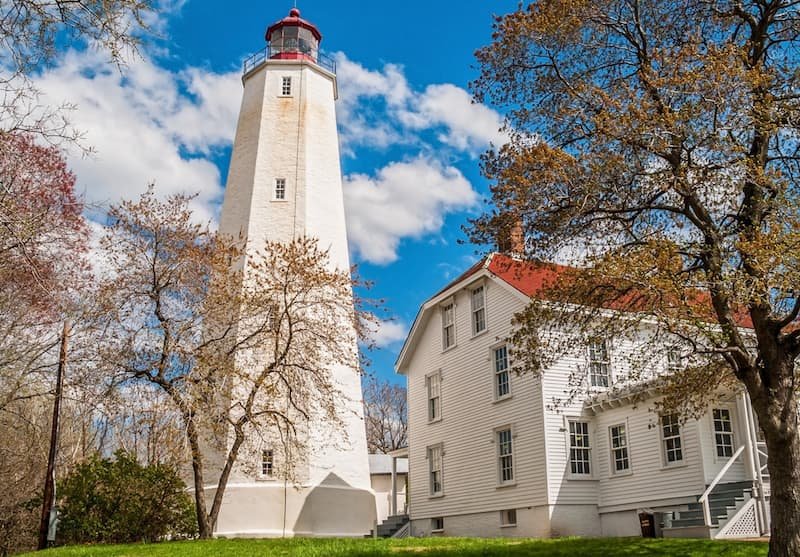 Restored in 2000, Sandy Hook Lighthouse is the oldest working lighthouse in the US.
When it was constructed in Y 1764, it stood just 500 ft from the shoreline. Due to coastal deposition in the intervening period you will now find it a 1.5 miles inland, within the grounds of Fort Hancock.
It is the only surviving tower built in the 13 Colonies from Y's 1716 to 1771, though originally, it had a different name: the New York Lighthouse.
If you are interested in a close-up look, free tours are offered most afternoons.
Boston Light, MA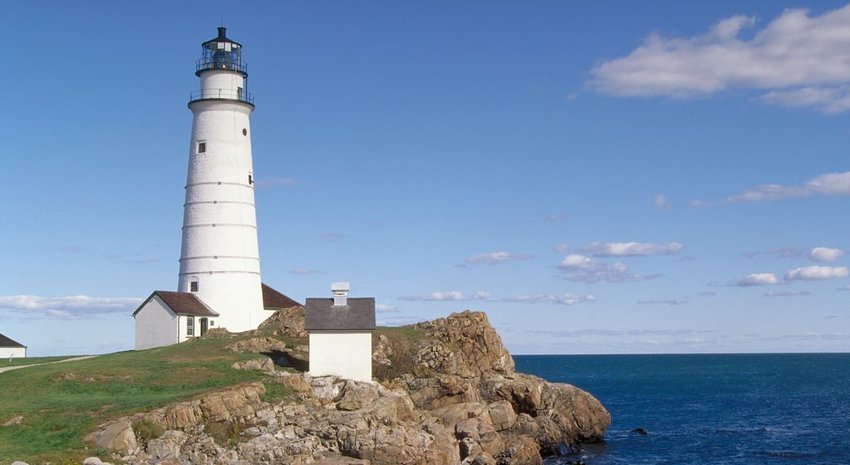 The 1st lighthouse built on this site dates back to Y 1716 but the current Boston Light was constructed in Y 1783, giving Sandy Hook top billing when it comes to age. The British blew up the original structure when they withdrew during the American Revolution in Y 1776.
It has its own claim to fame being the only lighthouse in the US staffed by the US Coast Guard. It's automated, the keeper now acts as a tour guide.
Cape Hatteras, NC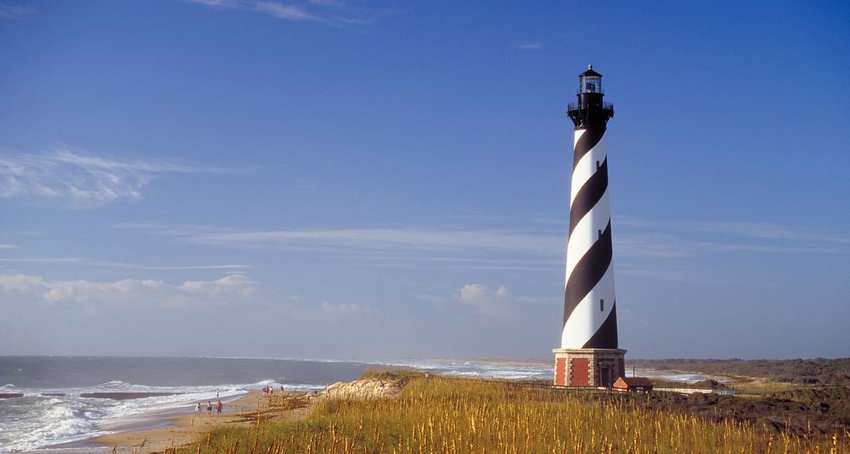 Protecting a hazardous section of the Eastern Seaboard, Cape Hatteras is the tallest lighthouse in the US.
Numerous shipwrecks on an offshore sandbar known as Diamond Shoals have given this stretch of coastline with the nickname "Graveyard of the Atlantic".
Visitors can climb this iconic lighthouse, 1st lit in Y 1870, from April to October.
It is not the 1st lighthouse on the site; the present-day black and white landmark replaces a shorter structure built in Y 1803. It was decommissioned in Y 1935 and later moved inland to protect it from continued coastal erosion.
Heceta Head, OR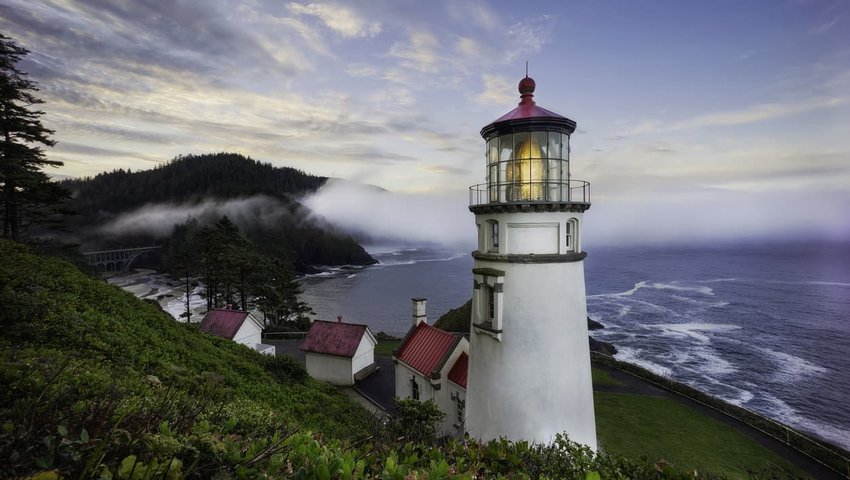 The lighthouse at Heceta Head, Oregon, has been a characterful bed and breakfast for over 20 years.
Guests stay in the light-keeper's cottage next to the lighthouse. Guests number 15 when the place is fully booked or 16 if you include the resident ghost, Rue. It itthought this ghostly apparition, which some say takes the form of a grey haired woman in Victorian dress, might have been the wife of a light-keeper. When her daughter drowned, the heartbroken woman took her own life, returning as a ghost to search for her daughter.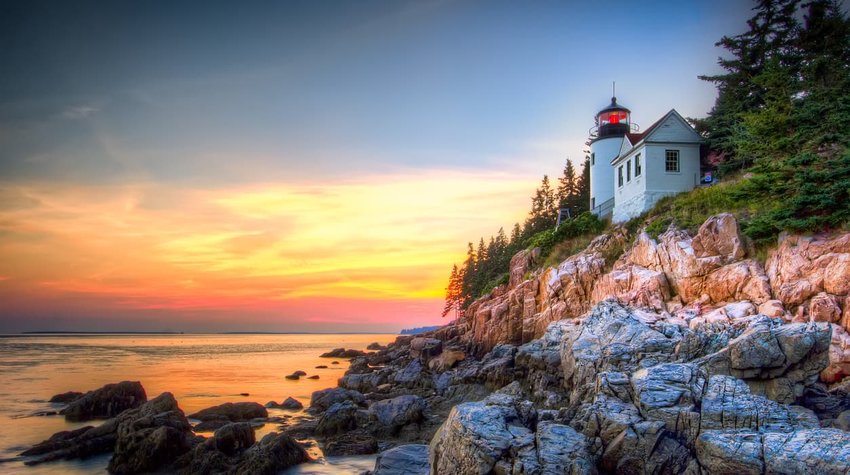 Spectacularly beautiful at sunset, the Bass Harbor lighthouse graces the Maine shoreline at the south of Acadia National Park.
The Mount Desert Island lighthouse was built in Y 1858, then in Y 1876, a fog bell was added. A lighthouse keeper's empty cottage completes the tranquil scene and visitors are welcome from 9:00a to Sunset daily.
White Shoal, MI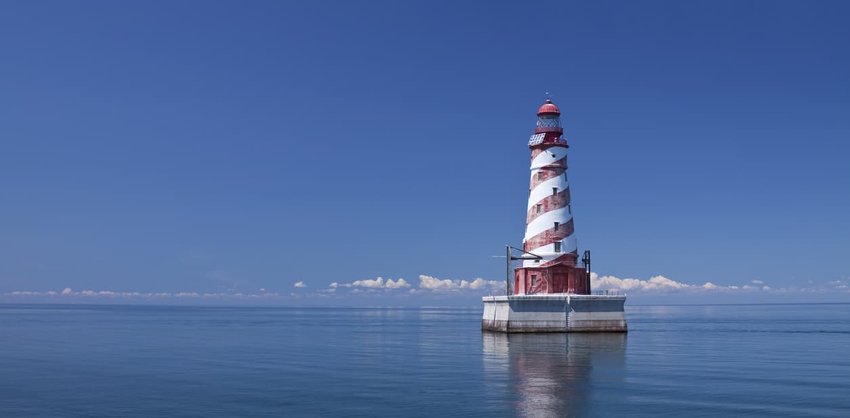 The state with the greatest number of lighthouses is Michigan, there are over 130 in the state.
And 1 of the most recognizable is White Shoal, painted to look like a candy cane. It monitors the waters of the Straits of Mackinac which separate Lakes Michigan and Huron.
Fire Island, NY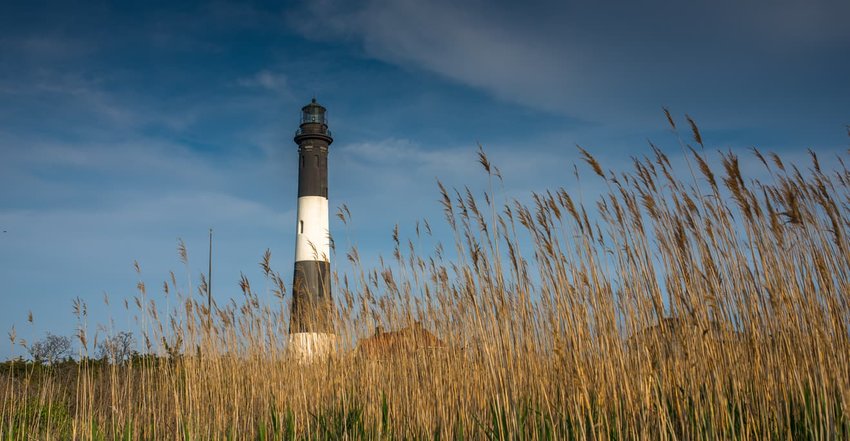 One of Long Island's most iconic sites, Fire Island Lighthouse is an easy day trip from New York City and an especially popular outing in the Summer.
The tallest of 20 on Long Island, it stands 168 ft tall. On a clear day you can see the Manhattan skyline from the Top
Pigeon Point, CA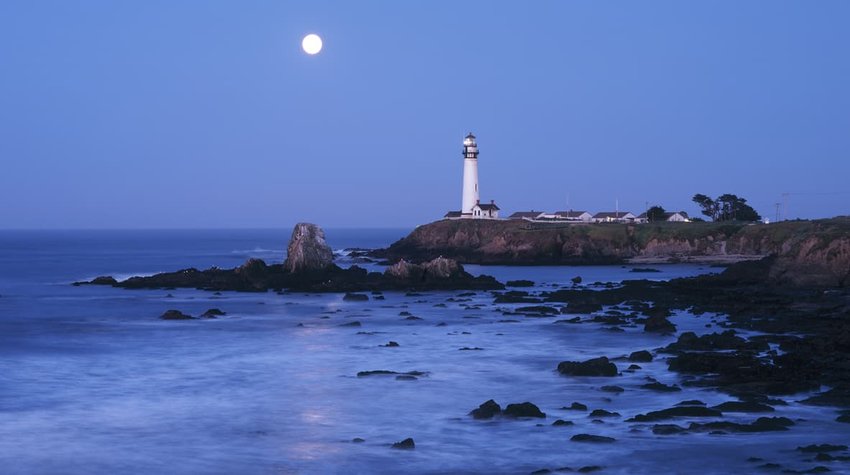 The tallest lighthouse on the West coast operates as a youth hostel, making it 1 of the most stunning and unusual places to stay in this part of California.
Pigeon Point was built in Y 1871 and you will find it along State Route 1 between Santa Cruz and San Francisco. It gets its name from a wrecked ship that ran aground here in Y 1853, the Carrier Pigeon.
A picture of the lighthouse is also used as the logo for the E. W. Scripps Company, a broadcasting company HQ'd in Cincinnati, OH, whose motto is "Give light and the people will find their own way."
Have a terrific weekend
The following two tabs change content below.
Paul Ebeling
Paul A. Ebeling, polymath, excels in diverse fields of knowledge. Pattern Recognition Analyst in Equities, Commodities and Foreign Exchange and author of "The Red Roadmaster's Technical Report" on the US Major Market Indices™, a highly regarded, weekly financial market letter, he is also a philosopher, issuing insights on a wide range of subjects to a following of over 250,000 cohorts. An international audience of opinion makers, business leaders, and global organizations recognizes Ebeling as an expert.
Latest posts by Paul Ebeling (see all)