Unveiled in Carmel: The Vision Mercedes-Maybach 6
Thursday night in Carmel, Calif., Mercedes-Benz (OTCMKT:DDAIF) unveiled the Vision Mercedes-Maybach 6 Concept
The Gullwing 2+2 Concept is an all electric car vision of what Mercedes-Benz car could look like in the future.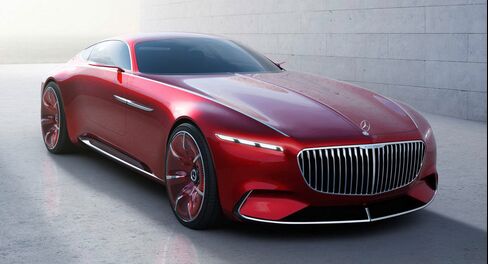 Named for its 6-meter length, the Mercedes-Maybach 6 is totally electric, with a huge battery pack located along the bottom of the car.
The motor can make 750 hp, Zero to 60 in 4 secs. This car is meant to be driven.
 "This is a car you want to drive yourself," Gorden Wagener, the Daimler AG head of design, told attendees at the car's debut held on the lawn of the famous Pebble Beach Resort.
"We see a big movement in analog things, and they are sustainable. … This is something you pass to your children, like a Leica camera or a chronograph watch. Driving has been a pleasure since 130 years and will stay that way another 130 years."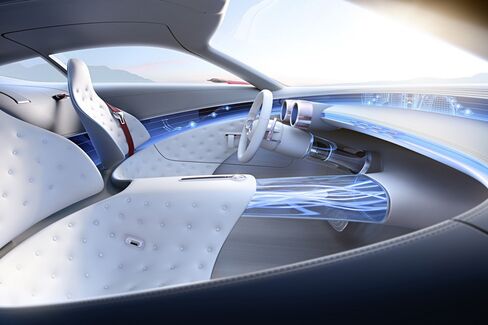 Mercedes executives said the design is meant to evoke emotion intelligence, hot passion and cool rationality.
The car has spacious seating for 4 with polished wood accents. Executives say it can charge to a range of 62 miles in 5 mins, on the fast charger.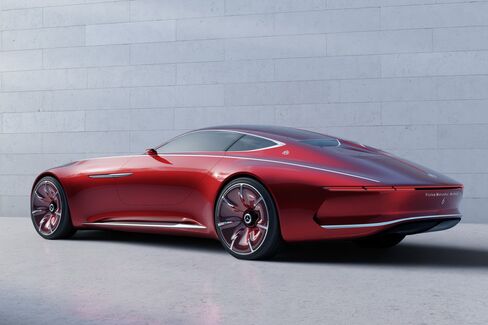 This is the latest product unveiled since Mercedes brought back the Daimler-owned Maybach luxury car line.
Mercedes executives did not comment on if/when, they might produce the Mercedes-Maybach 6, but they did  picked the right time and place to introduce the car.
The Pebble Beach Concours d'Elegance, America's premier auto event which showcases the most beautiful and expensive cars ever starts Sunday.
| | | | | | | | |
| --- | --- | --- | --- | --- | --- | --- | --- |
| Symbol | Last Trade | Date | Change | Open | High | Low | Volume |
| OTCMKT:DDAIF |  69.73 | 19 August 2016 | -0.59 | 69.29 | 69.7625 | 69.05 | 20,400 |
HeffX-LTN Analysis f or DDAIF:
Overall
Short
Intermediate
Long

Bullish (0.37)

Very Bullish (0.60)

Neutral (0.19)

Bullish (0.33)
See you there…
The following two tabs change content below.
Paul Ebeling
Paul A. Ebeling, polymath, excels in diverse fields of knowledge. Pattern Recognition Analyst in Equities, Commodities and Foreign Exchange and author of "The Red Roadmaster's Technical Report" on the US Major Market Indices™, a highly regarded, weekly financial market letter, he is also a philosopher, issuing insights on a wide range of subjects to a following of over 250,000 cohorts. An international audience of opinion makers, business leaders, and global organizations recognizes Ebeling as an expert.
Latest posts by Paul Ebeling (see all)