Many if not most travelers are looking to save as much money as possible on their trip, sometimes it is worth it to splurge for a few nights in a luxury hotel.
Whether it is a stunning location, historic building or just incredible luxury amenities, splurging on a fancy night in a luxurious hotel can be worth the extra expense.
Below is a look at some hotels around the world that are worth increasing your travel budget for, as follows:
Ritz-Carlton Hong Kong, China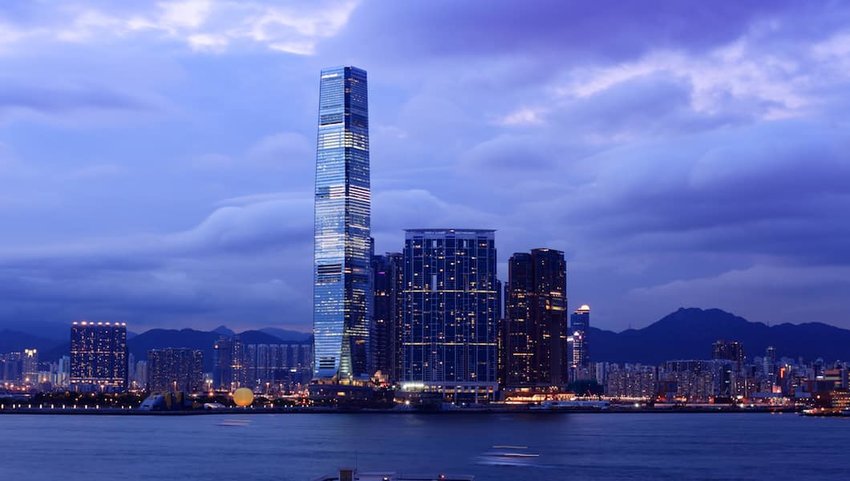 The Ritz-Carlton, Hong Kong dominates the Hong Kong skyline on floors 102-118 of the International Commerce Center (ICC) in Tsim Sha Tsui. The hotel once had the distinction of being the tallest hotel in the world, and it still holds on to bragging rights for the world's tallest bar. Ozone commands impressive views from its 118th-floor location and many make the trip up the dual elevators just to get a drink. For those staying in the hotel, splurge for a club level room where you'll have access to an endless bounty of culinary delights in an even more exclusive setting. Interested in Hong Kong's high-end dining scene? You'll only have to take an elevator down a couple floors to try 2 Michelin-starred restaurants: Tosca with 1 star and Tin Lung Heen with 2 stars.
Sleeping Giant Rainforest Lodge, Belize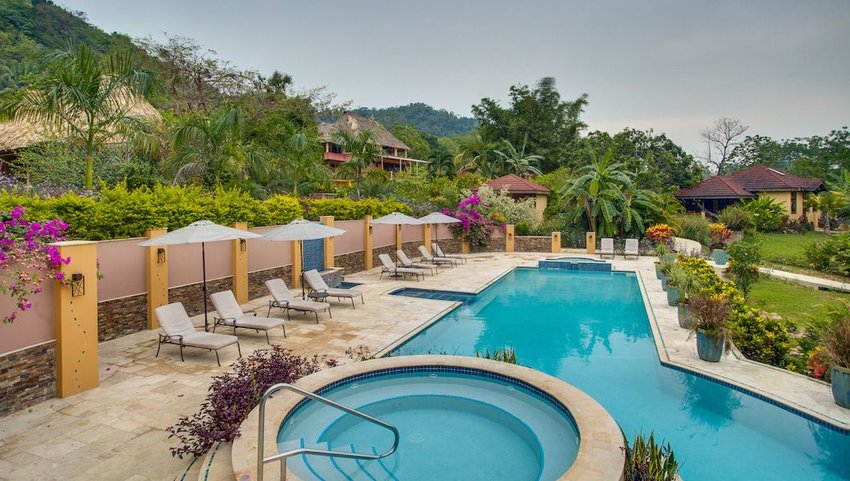 Tucked amidst the lush landscape of Belize's mainland, Sleeping Giant Rainforest Lodge offers a number of luxury accommodation options, but the real gem here is the mountain view penthouse suite. You will get your daily workout in climbing the 78 stairs, but it's worth every burned calorie. Penthouse furnishings showcase beautiful Belizean hardwoods and local art. The massive balcony has a spacious plunge pool and a two-person whirlpool tub where you can marvel at the views of the namesake Sleeping Giant Mountain. Enjoy upscale Belizean cuisine in Sleeping Giant's treehouse restaurant, The Grove House by Chef Adan, which was named 2018 Restaurant of the Year in Belize.
Raffles Singapore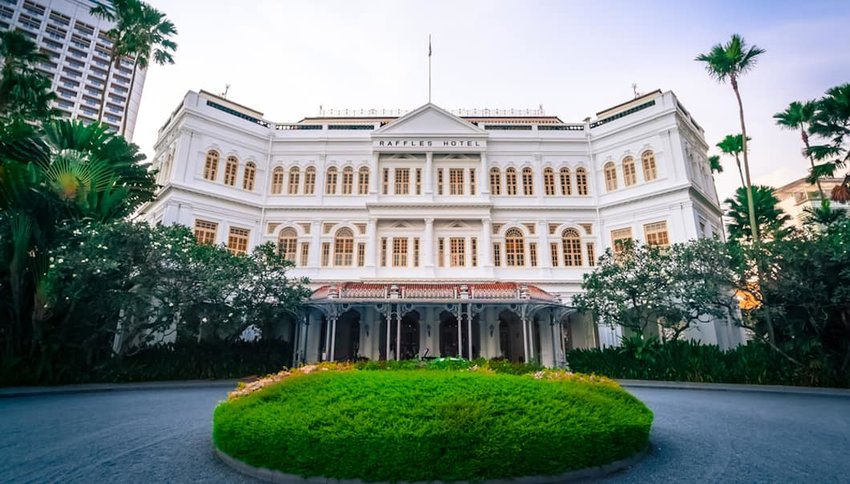 The Raffles Singapore is synonymous with luxury. The hotel is over 100 years old and is an integral part of Singapore's history, also earning distinction as the location where the iconic Singapore Sling cocktail was invented. The hotel has been closed for a major renovation and reopens later this year with a major culinary focus: there will be more dining tables than beds, and new world-renowned chefs running the show in 10 different food spaces.
Giraffe Manor, Kenya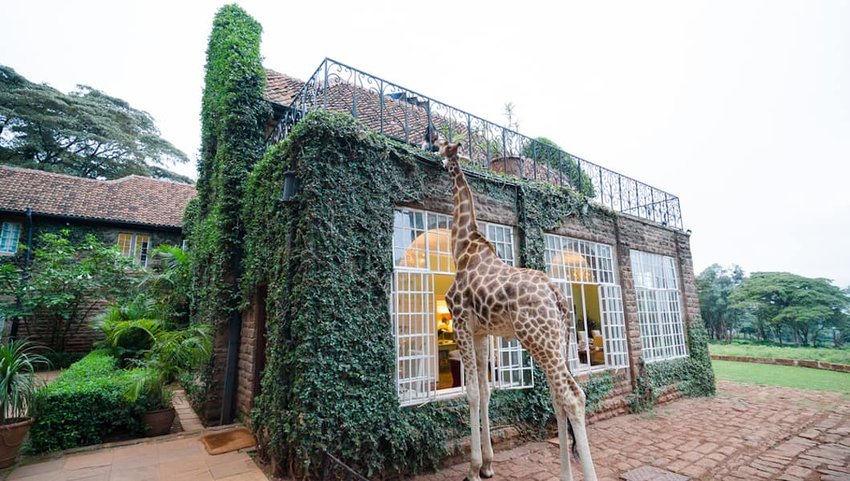 You may have seen the incredible photos of travelers enjoying breakfast with a giraffe sticking its head through the window. This experience is available to anyone willing to splurge for a stay at Giraffe Manor in Kenya. The luxury property shares the grounds with the Giraffe Centre that is home to around 10 endangered Rothschild giraffes. The Giraffe Centre operates a breeding program to help reintroduce breeding pairs into the wild to help get the subspecies numbers back up. The manor itself is a stunning boutique experience with 12 rooms in an elegant building that dates back to the 1930's.

Velaa Private Island, Maldives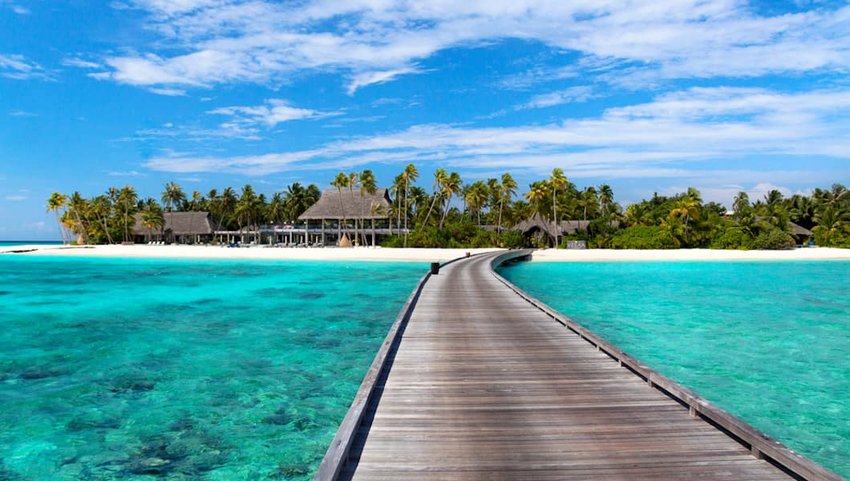 This private island resort in the Maldives offers more than just splendid coral reef views and luxurious accommodations. Velaa Private Island Maldives has a notable culinary focus. Oenophiles will appreciate the artistic ivory Tavaru Tower that houses Velaa's impressive wine collection. There are over 500 bins, making it home to the largest wine collection in the Maldives. Set on the Noonu Atoll, the hotel offers on-island villas and overwater bungalows. Though you will share the island with other guests, every minute will feel private and exclusive, as if you were all alone.
Chateau de Bagnols, France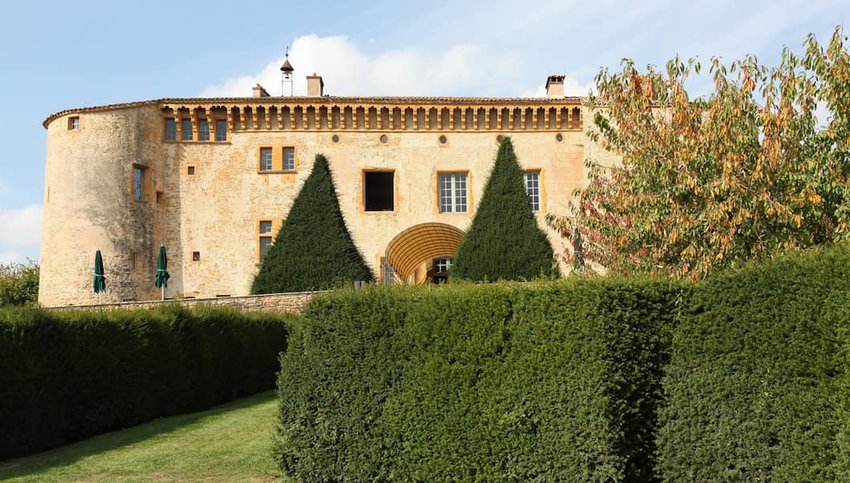 Staying in a castle is a dream for many travelers, and Chateau de Bagnols makes it a reality. Located in the vineyards of Beaujolais, this majestic medieval fortress dates back to Y 1217. One of the showpieces here is the massive Gothic fireplace that adorns the restaurant. This castle hotel is just about 20 miles away from France's gastronomic capital city, Lyon. Not surprisingly, renowned Chef Jean-Alexandre Ouaratta has elevated the culinary experience at Chateau de Bagnols, helping restaurant 1217 earn its 1st Michelin Star
Enjoy your travels
The following two tabs change content below.
HEFFX has become one of Asia's leading financial services companies with interests in Publishing, Private Equity, Capital Markets, Mining, Retail, Transport and Agriculture that span every continent of the world. Our clearing partners have unprecedented experience in Equities, Options, Forex and Commodities brokering, banking, physical metals dealing, floor brokering and trading.