Imagine for a moment, a candidate so bad, Donald Trump can take the moral high ground, meet Joe Biden.
Ahead of Joe Biden Vs Donald Trump 2020, women are speaking out about their personal interactions with him ( we have not heard from the kids yet) — alleging Sexy Joe physically touched them in many ways that made them feel ewwwwww.
The Cut published an essay by Lucy Flores, a former Nevada lieutenant governor nominee, who wrote that Biden sniffed her hair and kissed the back of her head at a campaign event in 2014. Several more women have come forward.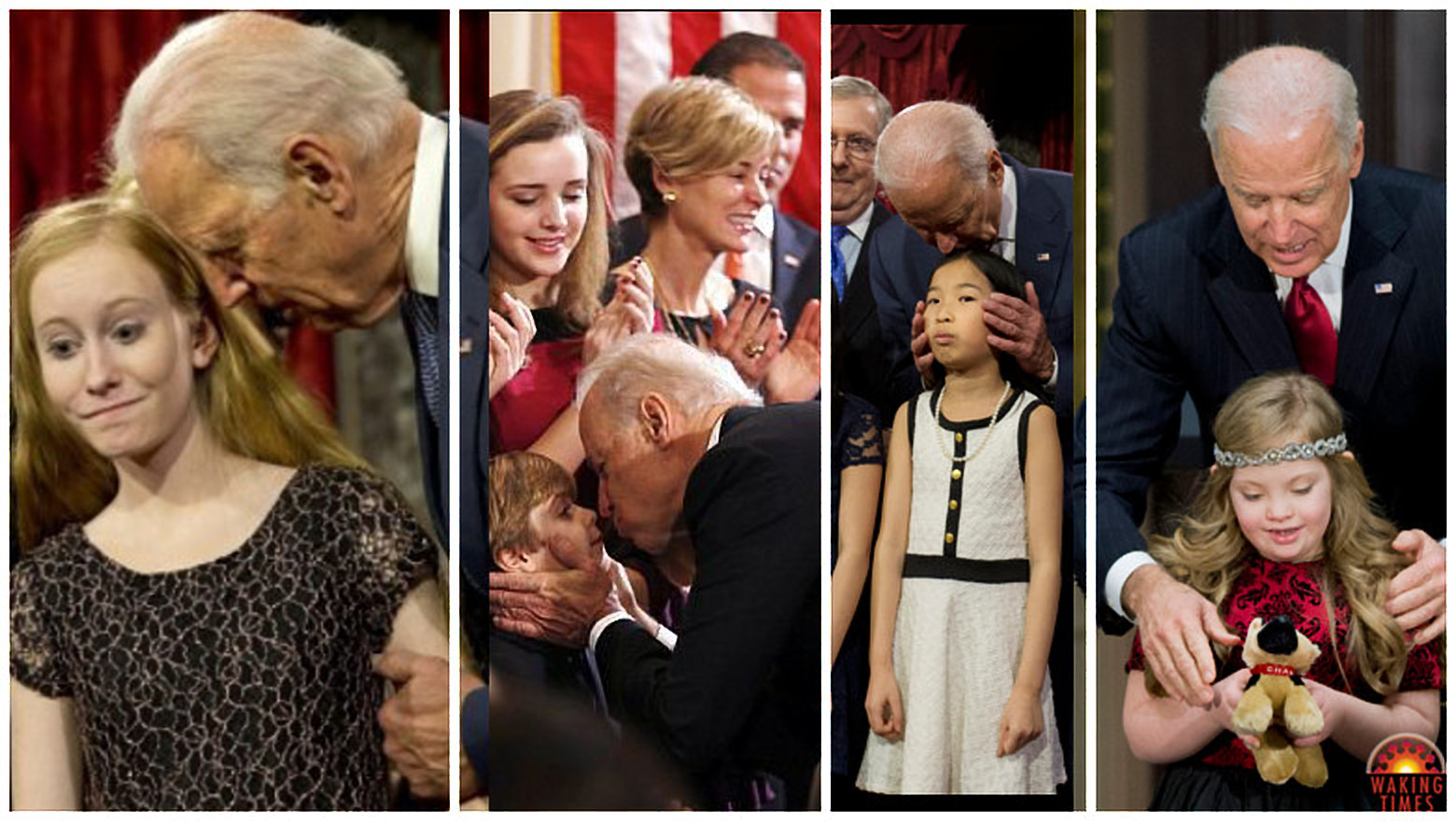 As former Vice President Joe Biden enjoys big new presidential campaign endorsements from a political rival and his popular old boss, he also is facing an accusation by a woman who says he sexually assaulted her  27 years ago. Obama and Clinton have ignored the overwhelming evidence that Joe is a bit of a creep at best and a rapist at worst.
@hillaryclinton You are a betrayer of truth & a purveyor of lies. It takes a village… to endorse rapists. #Epstein #BillClinton #Weinstein #DropOutBiden

— rose mcgowan (@rosemcgowan) April 28, 2020
Tara Reade first made her claims in a podcast last month. She recently made an official complaint to police in Washington, D.C.
Biden's campaign strongly denies Reade's accusation.
Deputy campaign manager Kate Bedingfield told NBC in a statement, "He firmly believes that women have a right to be heard — and heard respectfully."
"Such claims should also be diligently reviewed by an independent press. What is clear about this claim: it is untrue," Bedinfield said.
Below, here's a running list of the allegations (Children Excluded) against Biden.
Fellow citizens, use your power, use your social media voice. RISE. Tweet at JoeBiden to end his campaign effective immediately. Citizens, free yourselves. Overthrow a sick system run by false prophets. This is the moment. BECAUSE WE CAN. See below. #powertothepeople pic.twitter.com/MjNe2C8Ddn

— rose mcgowan (@rosemcgowan) April 26, 2020
Lucy Flores
On March 29, in the aforementioned essay published on the Cut, former Nevada lieutenant governor nominee Lucy Flores alleged that Biden smelled her hair and gave her "a big slow kiss" on the back of her head at an event for her 2014 campaign. In that moment, she wrote, she felt "embarrassed" and "shocked."
"I wanted nothing more than to get Biden away from me," she continued. In response to the essay, Biden claimed that he had no memory of having "acted inappropriately," but added that if he was in the wrong, he would "listen respectfully."
Amy Lappos
When Amy Lappos was a congressional aide for U.S. representative Jim Himes in 2009, she claims that Biden touched and rubbed his nose against hers during a political fund-raiser. "It wasn't sexual, but he did grab me by the head," she told Hartford Courant on April 1. "He put his hand around my neck and pulled me in to rub noses with me. When he was pulling me in, I thought he was going to kiss me on the mouth."
After the incident, Lappos didn't file a formal complaint. "He was the vice president," she told the Courant. "I was a nobody."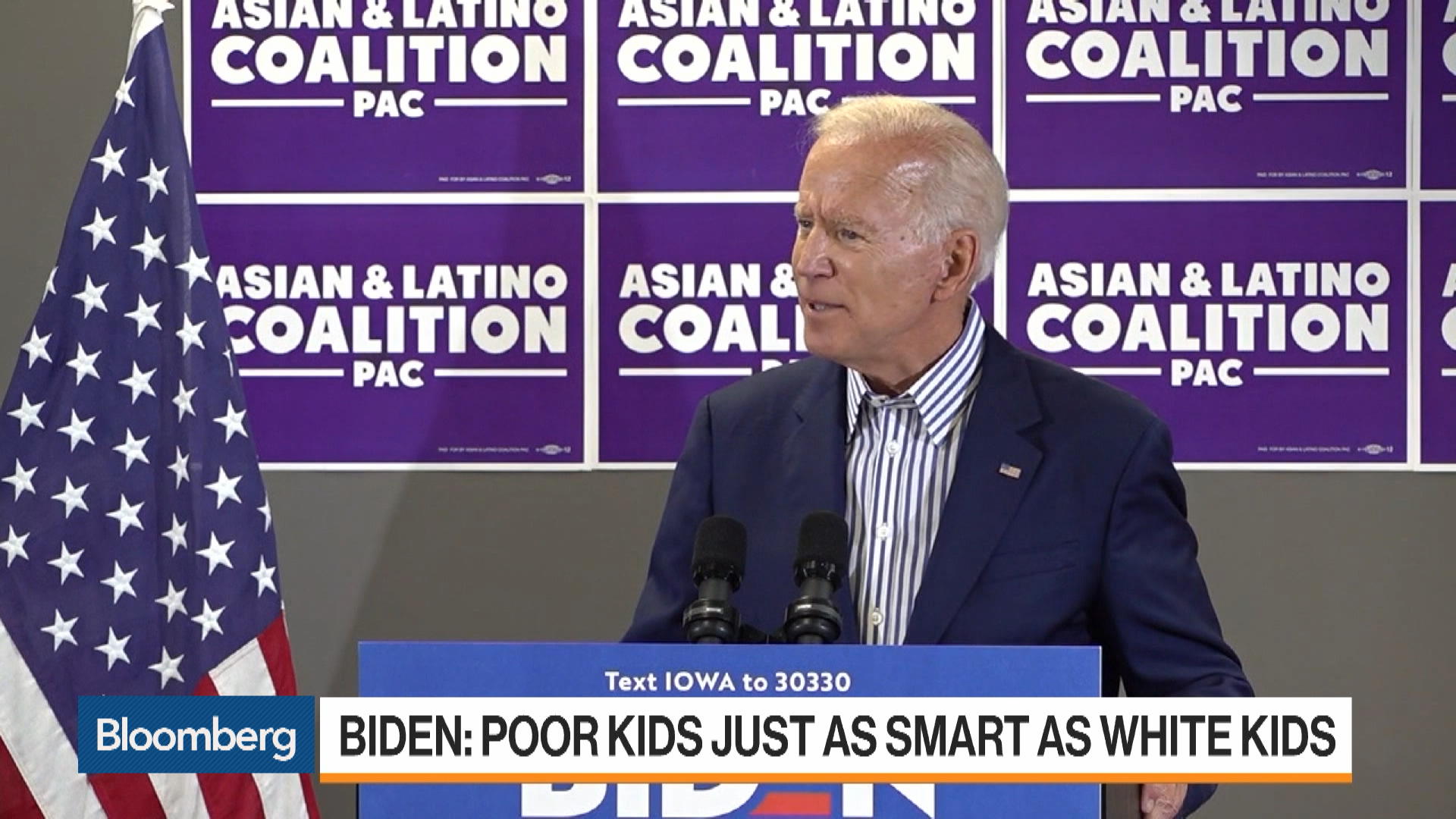 D.J. Hill
D.J. Hill was one of two women to come forward with allegations in the New York Times, which referred to Biden's conduct as "tactile politics" in a report published on April 2. At a 2012 at a fundraising event in Minneapolis, Hill alleges that Biden rested his hand on her shoulder, and then started to move it down her back, which left her feeling "very uncomfortable."
"Only he knows his intent," she told the Times, adding, "If something makes you feel uncomfortable, you have to feel able to say it."
Caitlyn Caruso
In the same Times report, a woman named Caitlyn Caruso claimed that after sharing the story of her sexual assault at a University of Nevada event in 2016, Biden hugged her "just a little bit too long" and laid his hand on her thigh.
"It doesn't even really cross your mind that such a person would dare perpetuate harm like that," she told the Times. "These are supposed to be people you can trust."
Ally Coll
On April 3, Ally Coll told the Washington Post that at a 2008 reception, Biden squeezed her shoulders, complimented her smile, and held her "for a beat too long." A young Democratic staffer at the time, Coll said her initial reaction was to shrug it off. But she told the Post she now feels the alleged incident was inappropriate, adding, "There's been a lack of understanding about the way that power can turn something that might seem innocuous into something that can make somebody feel uncomfortable."
Sofie Karasek
In 2016, Sofie Karasek was photographed holding hands and touching foreheads with Biden at the Oscars, where she stood alongside 50 other sexual-assault survivors during Lady Gaga's performance. It was a moment that soon went viral, and was described then by the Post as "powerful." But in the Post'sreport published this week, Karasek says she believes that Biden violated her personal space. She also told the Post that she wasn't impressed with Biden's two-minute-long video response to the growing unwanted-touching allegations against him— in which he never says he's sorry — as he "didn't take ownership in the way that he needs to."
"He emphasized that he wants to connect with people and, of course, that's important," she told the publication. "But again, all of our interactions and friendships are a two-way street … Too often it doesn't matter how the woman feels about it or they just assume that they're fine with it."
Vail Kohnert-Yount
In the same Post report, Vail Kohnert-Yount alleged that when she was a White House intern in the spring of 2013, Biden "put his hand on the back of [her] head and pressed his forehead to [her] forehead" when he introduced himself, and that he called her a "pretty girl." She was "so shocked," she said, "that it was hard to focus on what he was saying." Though she told the Post that she doesn't believe Biden's conduct constituted sexual misconduct, she described it as "the kind of inappropriate behavior that makes many women feel uncomfortable and unequal in the workplace."
Alexandra Tara Reade
Alexandra Tara Reade told the Union that Biden touched her several times when she worked in his U.S. Senate office in 1993.The incidents, in which she said Biden would "put his hand on my shoulder and run his finger up my neck," allegedly occurred when she was in her mid-20s. Reade told the Union that her responsibilities at work were reduced after she refused to serve drinks at an event — a task she believes she was assigned because Biden liked her legs.
Reade reportedly spoke to U.S. Senate personnel about what was going on, and Biden's office allegedly found out. She left his office two months later, after only nine months on the job. Reade told the Union that she didn't feel sexualized by the way she'd been treated, instead saying she felt ornamental, like a lamp: "It's pretty. Set it over there. Then when it's too bright, you throw it away."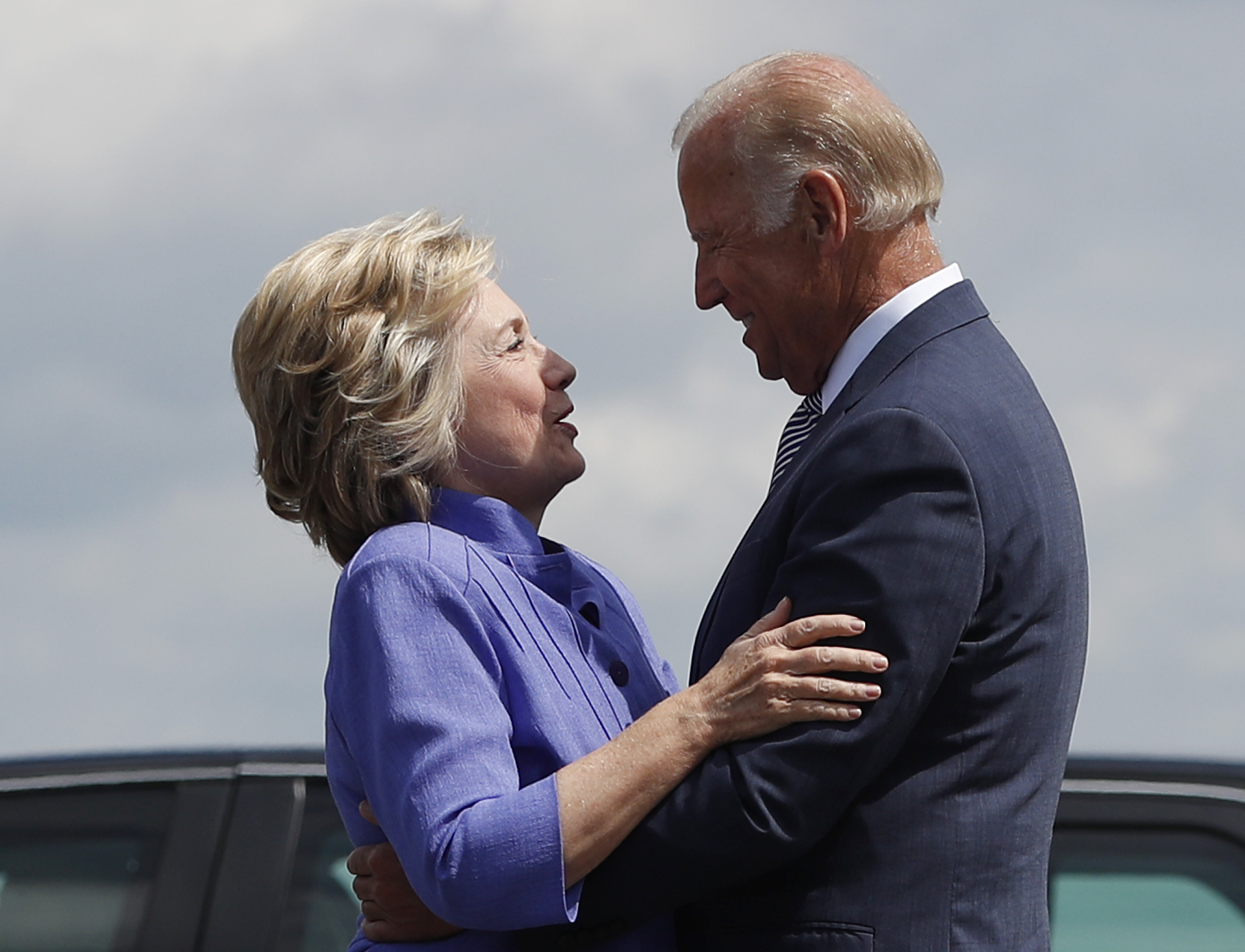 In March 2020, Reade expanded on her account, telling the podcaster Katie Halper that Biden sexually assaulted her in the spring of 1993. Reade reiterated her story in interviews with the New York Times the following month, telling the paper that — when she dropped off a gym bag with him one day — he pushed her up against a wall and started kissing her neck, before sliding his hand up her shirt and ultimately up her skirt. "It happened at once. He's talking to me and his hands are everywhere and everything is happening very quickly," she recalled. "He was kissing me and he said, very low, 'Do you want to go somewhere else?'" Reade said Biden penetrated her with his fingers before she was able to pull away. When she did, she says he appeared confused. "He looked at me kind of almost puzzled or shocked," she told the Times. "He said, 'Come on, man, I heard you liked me.'" Through a spokesperson, Biden strongly denied this account.
Reade also said Biden reprimanded her. "He pointed his finger at me and he just goes: 'You're nothing to me. Nothing,'" she said. "Then, he took my shoulders and said, 'You're OK, you're fine.'"
In a statement to the Times, Biden's deputy campaign manager, Kate Bedingfield, said: "Vice President Biden has dedicated his public life to changing the culture and the laws around violence against women. He authored and fought for the passage and reauthorization of the landmark Violence Against Women Act. He firmly believes that women have a right to be heard — and heard respectfully. Such claims should also be diligently reviewed by an independent press. What is clear about this claim: It is untrue. This absolutely did not happen."