#HotDog #American #4thJuly #Summertime #backyard #grill
The Big Q: What could be more American than gathering together with your friends and family for a cookout?
The Big A: Nothing, when it is time to grill make the All American Favorite. 
Hot dogs are synonymous with Summertime and when having fun in the great outdoors, whether camping or in the backyard be sure that hot dogs are on the menu!
Here some ideas of how you can change toppings on this all-American favorite.
Hot dogs are 1 of the friendliest foods I know. They are easy to prepare and are delicious with any topping you want to add to them.
You can get as creative or just enjoy The All-American Dog with yellow mustard and sweet pickle relish. That is my favorite way to eat them.
But, you can get creative and create a new topping to share with your friends and family.
I thought about the toppings and decided to use a few classic grill time side dishes as toppings. Nothing goes better with hot dogs than baked beans, yes?
Have a look, these are all great!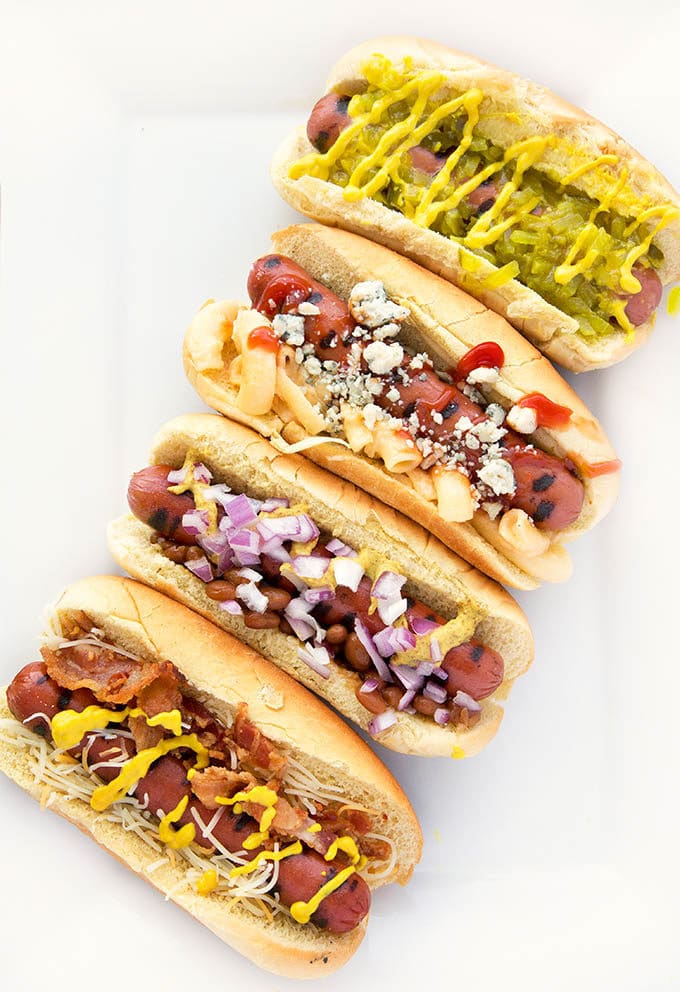 Have a Happy Star Spangled Weekend, Keep the Faith!
The following two tabs change content below.
Paul Ebeling
Paul A. Ebeling, a polymath, excels, in diverse fields of knowledge Including Pattern Recognition Analysis in Equities, Commodities and Foreign Exchange, and he it the author of "The Red Roadmaster's Technical Report on the US Major Market Indices, a highly regarded, weekly financial market commentary. He is a philosopher, issuing insights on a wide range of subjects to over a million cohorts. An international audience of opinion makers, business leaders, and global organizations recognize Ebeling as an expert.   
Latest posts by Paul Ebeling (see all)