The Hidden Gems of Mexico
If you have been to Mexico like I have then chances are that you have seen Cancun, Los Cabos and Mexico City.
While there are reasons to add these to your list of places to visit or re-visit, there are lots of other destinations that are a lot more interesting to see.
Discover fantastic beaches, islands, sleepy colonial towns and pristine valleys .
Below (pictured above is the coast at Tulum)  is a list of hidden gems where most will never see, as follows
Huatulco National Park, Oaxaca

Here there are 9 bays and 30 beaches divided by rocky cliffs set the scene at this bio-diverse coastal reserve. While the beaches, transparent waters and snorkeling are a draw, if you travel there take the time to explore the park's interior. Hike trails across rainforest-clad mountain slopes, visit coffee plantations and the pre-Colombian ruins.
Isla Holbox, Quintana Roo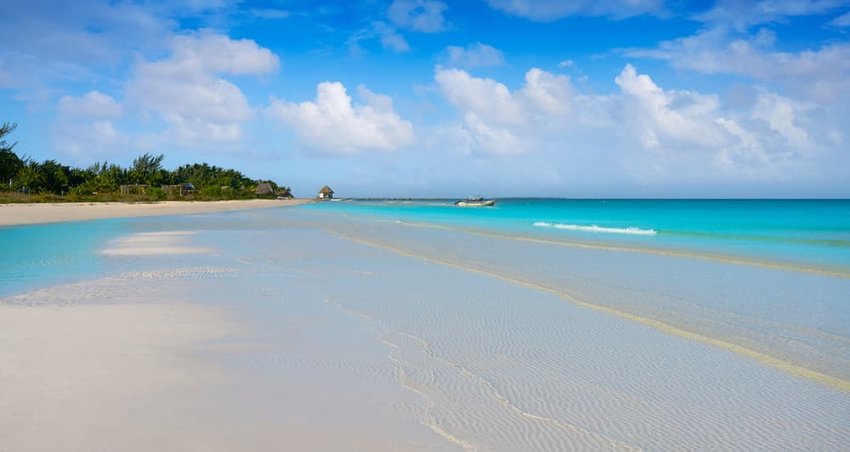 On the Yucatan Peninsula, and way away from entertainment of Cancun, Isla Holbox is a of islbit and nirvana. There is little else but soft sugar white sand, vegetation and glistening turquoise waters along the 20-mile long coastline. There learn to kitesurf, explore coral reefs and spot dolphins, flamingos and whale sharks.
Todos Santos, Baja California Sur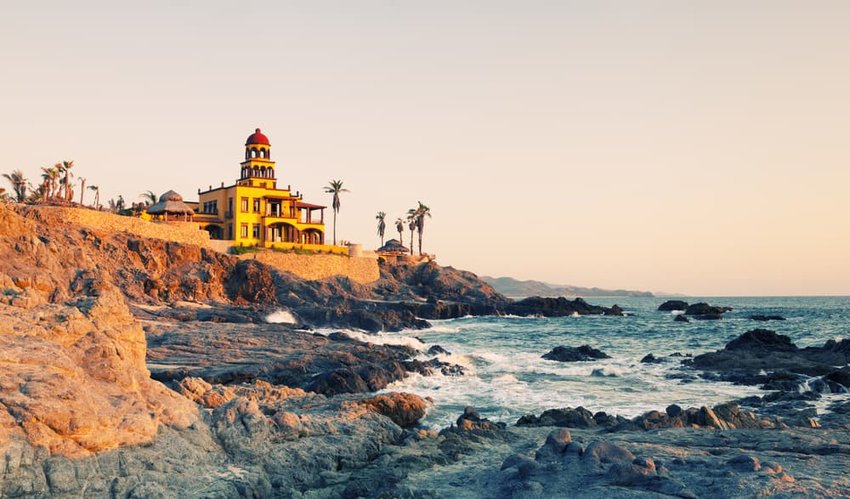 Follow the sun-kissed surfers and artsy types to this pristine area just an hour's drive North of Los Cabos. If surfing is your thing then this is the place to be on the Baja Peninsula, especially for the big swells at Cerritos and San Pedrito. If you prefer to just hang out visit the town's art galleries and cool bars.
Yelapa, Cabo Corrientes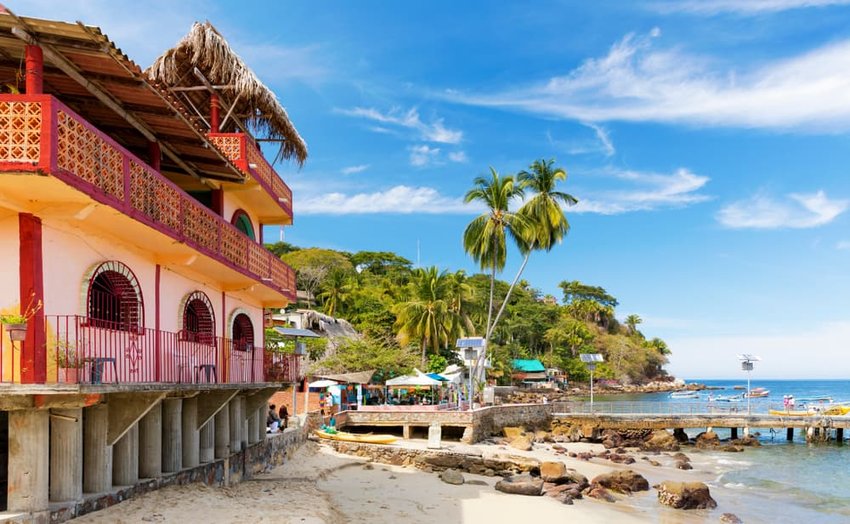 Yelapa is about as authentic a beach town as you are likely to find the length and breadth of Mexico. Access to the picture-perfect bay is by boat or water taxi only, which only enhances its charm. Then it is you, the beach, the swaying palms and traditional Mexican restaurants.
Mérida, Yucatan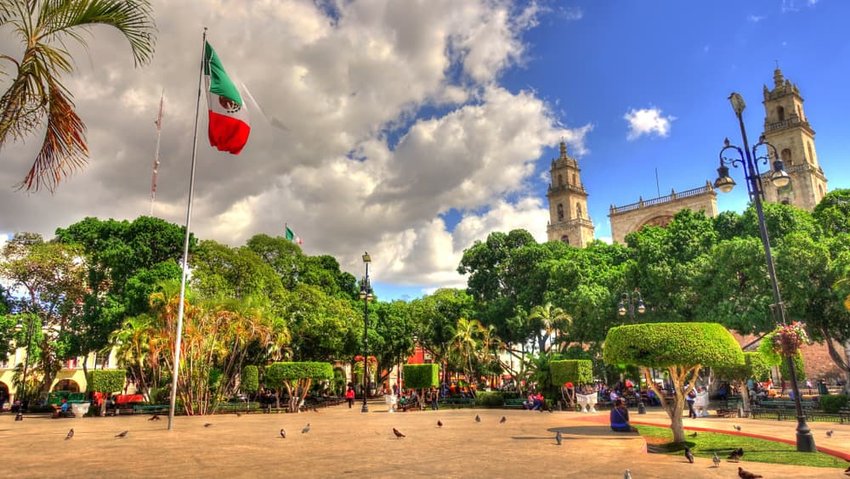 Despite being the capital of the Yucatan state, Mérida remains largely undiscovered by tourists. That good, because you will get that step-back-in-time feeling while wandering streets lined with 500-year-old colonial landmarks.
Plaza de la Independencia is a hive activity throughout the week, hosting events such as the Mayan soccer-like game of pok-a-tok.
Morelia, Michoacán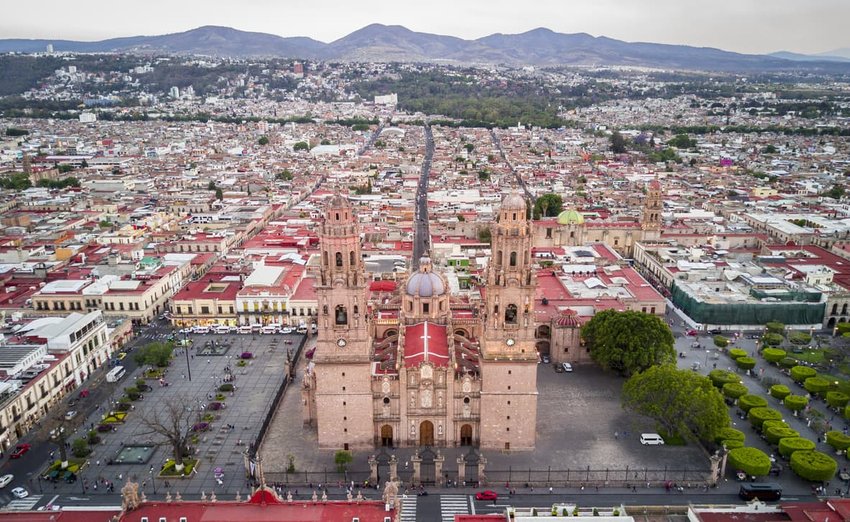 Morelia hits the spot for more time spent meandering around pretty cobblestone streets. This is the gateway to Michoacán mountains, once home to an empire that rivaled the Aztecs.
Keep an eye open for the Monarch butterflies that migrate here from eastern Canada.
San Miguel de Allende, Guanajuato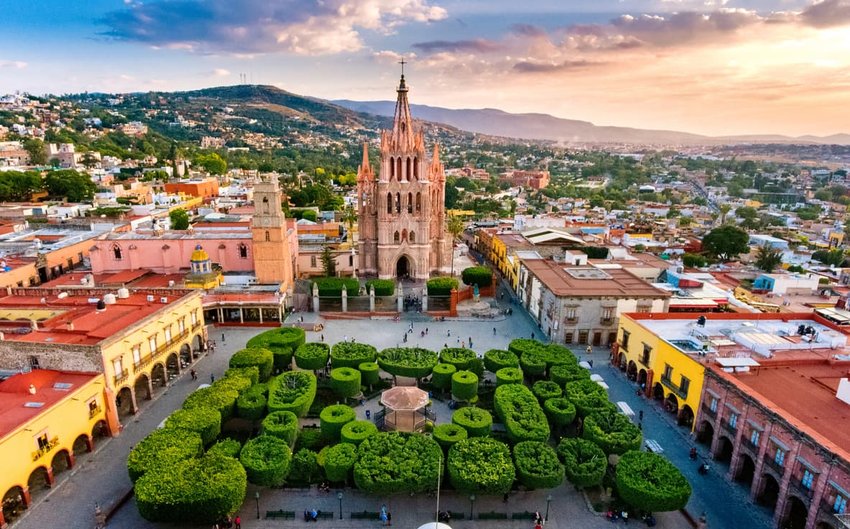 Nestled within the Mexican highlands is the finest example of a preserved colonial settlement in the country: San Miguel de Allende.
Art lovers delight in independent galleries and studios while architecture connoisseurs take pleasure from the array of Spanish baroque buildings. And for sure stop at the Ignacio Ramirez Market for an epicurean adventure.
Cave of Swallows, San Luis Potosi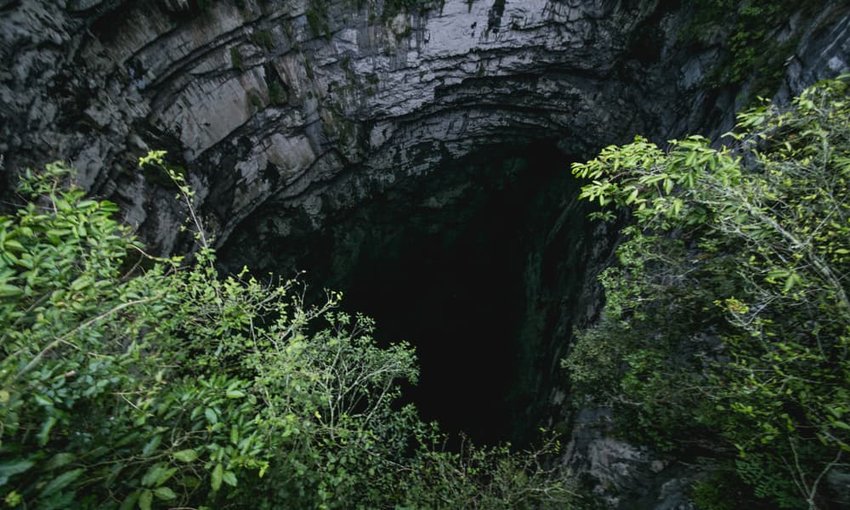 Here bird-watching and base-jumping go hand in hand.
This vertical shaft is the tallest pit cave in the world, taller than the Eiffel Tower. Every day large flocks of parakeets and white-collared swifts fly in circles up the cave and then out of the hole into the emerald green jungle. And you may see some daredevils free falling downwards into the cave.
Copper Canyon, Chihuahua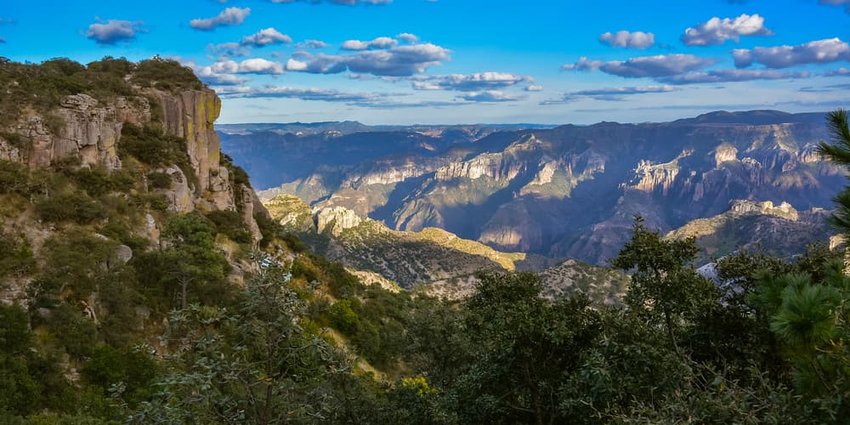 Here is where 6 rivers converge in the heart of the Tarahumara Mountains to create the verdant landscapes that define this sprawling canyon.
Imagine the Grand Canyon, but bigger and greener. Indigenous groups live among the forests of fig, oak and pine trees., and you can meet them by riding the Chihuahua al Pacifico train from the town of El Fuerte.
Lagunas de Montebello National Park, Chis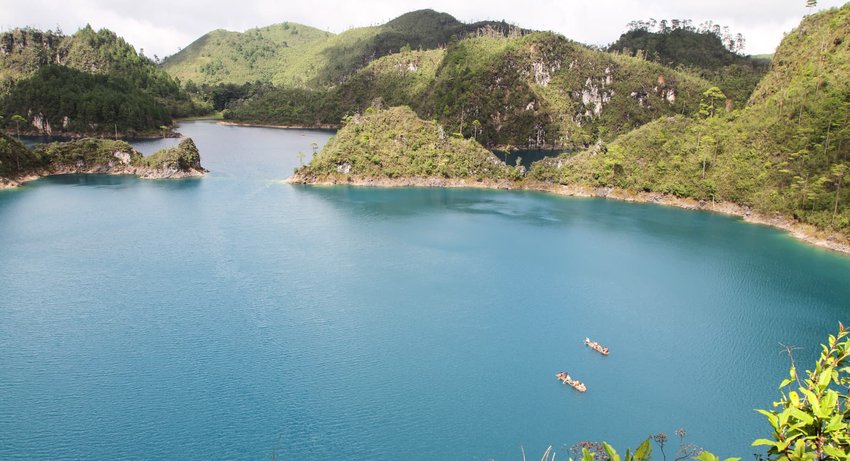 Down South and close the border with Guatemala is a 6,000-hectare UNESCO-protected Biosphere Reserve. What makes it so special are the 59 multicolored lakes and several Mayan ruins. You can traverse the lakes by canoe, meeting local fishermen as you go.
Adventurous swimmers come here for the sinkholes once deemed sacred by the Maya people.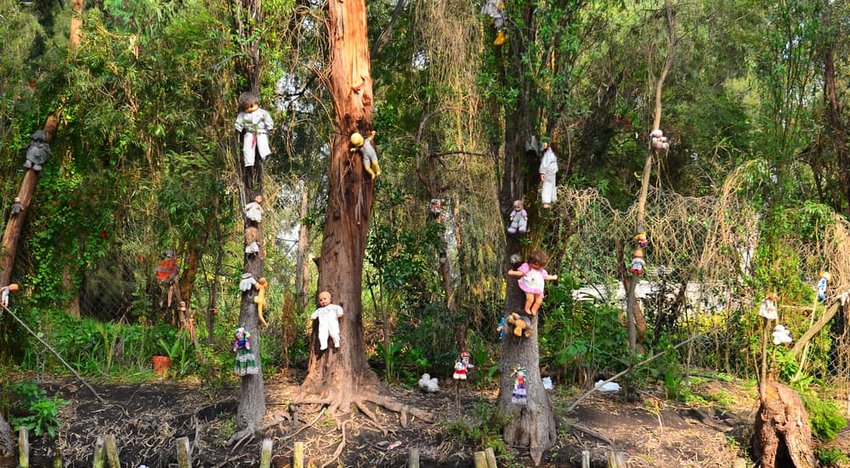 Away from the very busy center of Mexico's capital city is something that can only be described as bizarre and thought-provoking.
The Island of Dolls sits on one of the Xochimilco canals decorated with hundreds of dolls, some hanging from trees and others decapitated.
And the reason is, according to folklore, a young girl drowned here and the island's caretaker began collecting dolls in an effort to preserve her memory.
San Pancho, Nayarit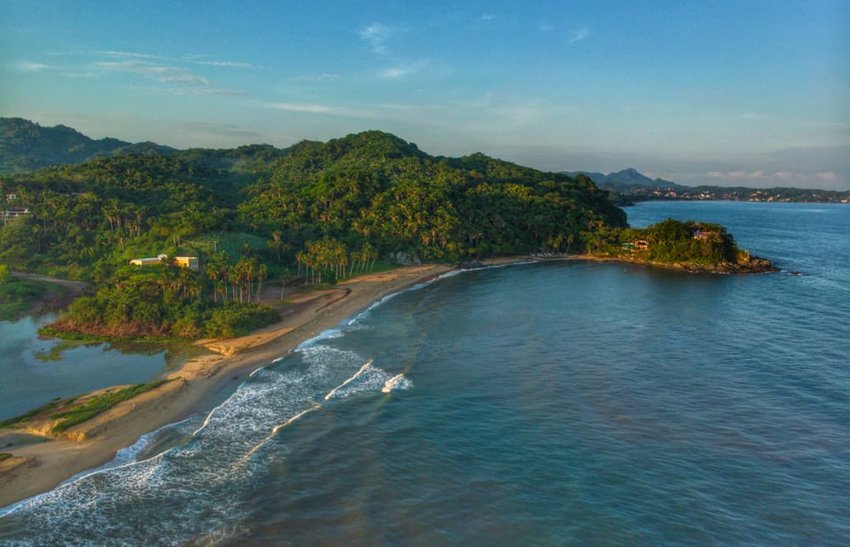 Otherwise known as San Francisco, this small Pacific-coast beach town is the perfect antidote to the bustling resort city of Puerto Vallarta.
A peaceful atmosphere radiates around the beach and town, making it a mecca for yogis and the ideal spot for escaping the daily grind.
Some quaint bohemian cafés and handicraft stores offer the right amount of commercial activity.
Guadalupe Valley, Baja California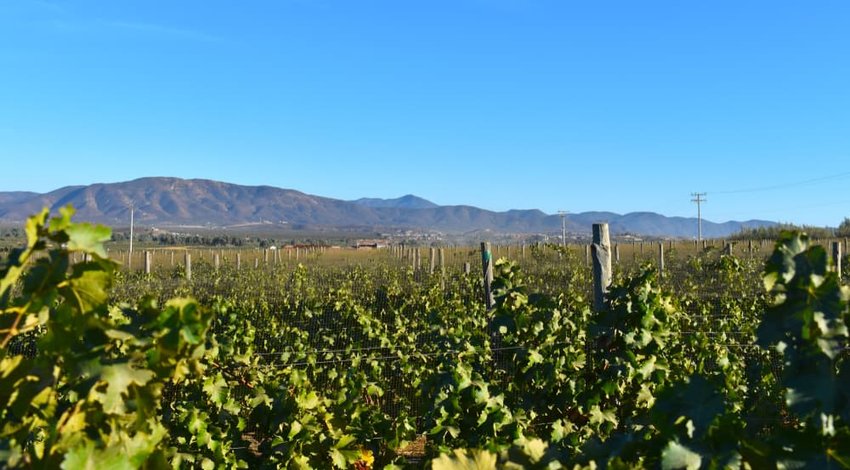 This is Mexico's wine country, just a short drive from Tijuana and the US border.
From the food to the wine and the scenery, it is fulls of sights, smells and tastes. Follow the winding dirt roads to your chosen winery and sample several of the nation's vintages, and take in the inspiring mountain scenery.
Enjoy your travels.
The following two tabs change content below.
Paul Ebeling
Paul A. Ebeling, polymath, excels in diverse fields of knowledge. Pattern Recognition Analyst in Equities, Commodities and Foreign Exchange and author of "The Red Roadmaster's Technical Report" on the US Major Market Indices™, a highly regarded, weekly financial market letter, he is also a philosopher, issuing insights on a wide range of subjects to a following of over 250,000 cohorts. An international audience of opinion makers, business leaders, and global organizations recognizes Ebeling as an expert.
Latest posts by Paul Ebeling (see all)