The 'Best' West Coast Road Trips
California, Oregon and Washington, Oregon, California and North to Alaska have good reason to boast about the scenery, and it becomes even more obvious to those who venture on road trips up and down the glorious West coast of North America.
It is hard to dismiss the 'best' claims when you see all the beauty of the West coast.
Below are are some of the region's best road trips, as follows:
Pacific Coast Highway aka PCH
8 hours – 475 miles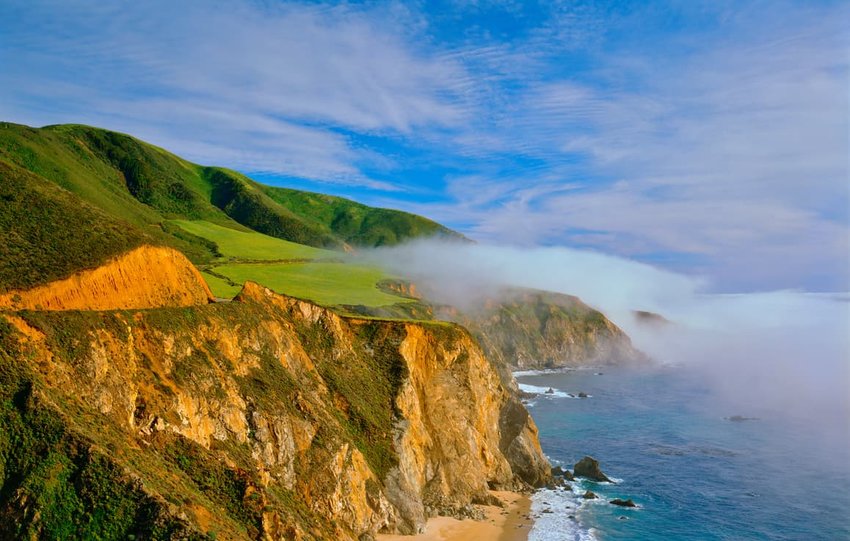 Possibly California's most popular road trip, the iconic PCH aka Route 101 offers a little piece of everything that has made California famous.
Leave Los Angeles early to beat the morning rush-hour traffic and make a stop at Ojai, and the symbolic West coast beach town of Santa Barbara.
Then it's on to San Luis Obispo where you can spend the afternoon sipping craft beers, wine tasting, exploring the bizarre Bubble Gum Alley or hiking in the nearby nature reserves.
Check out Hearst Castle next before hitting the southern starting point of Big Sur.
Here the road winds along the famous California cliffs with breathtaking views of sites like the Bixby Bridge, Julia Pfeiffer Burns State Park & McWay Falls and Garrapata State Park.
After Big Sur, spend a day or two in Monterey exploring the Old Fisherman's Wharf, quaint seaside villages like Carmel-by-the-Sea, and wandering down Cannery Row.
Finish in San Francisco and maybe keep on going North to the Redwoods
San Diego, California to Joshua Tree National Park
2 hours 30 minutes – 164 miles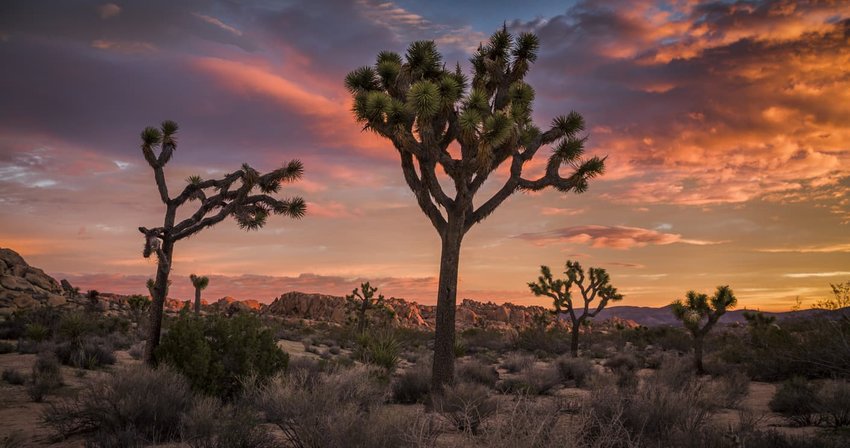 Leaving Sunny San Diego is not easy, so consider a few stops on your way out before hitting the open road.
Take a morning hike in La Jolla's Torrey Pines or shop the thrift shops and dine on veggie bites in Encinitas.
Then head east to Joshua Tree.
Stop in Temecula, San Diego's premier wine-tasting destination.
Next, treat yourself to a luxurious day in Desert Hot Springs, soaking in hot mineral water pools or indulging in spa treatments.
Then to the destination Joshua Tree National Park.
There are plenty of hikes and drives within the park that showcase Joshua Tree's strange rock formations, other-worldly landscapes, and stunning pink-sky sunsets.
Spend a few days and nights here stargazing, rock climbing, camping, horseback riding, or mountain biking one of the nation's most enjoyed National Parks.
Portland, Oregon to the Redwood National Park, California
6 hours 20 minutes – 370 miles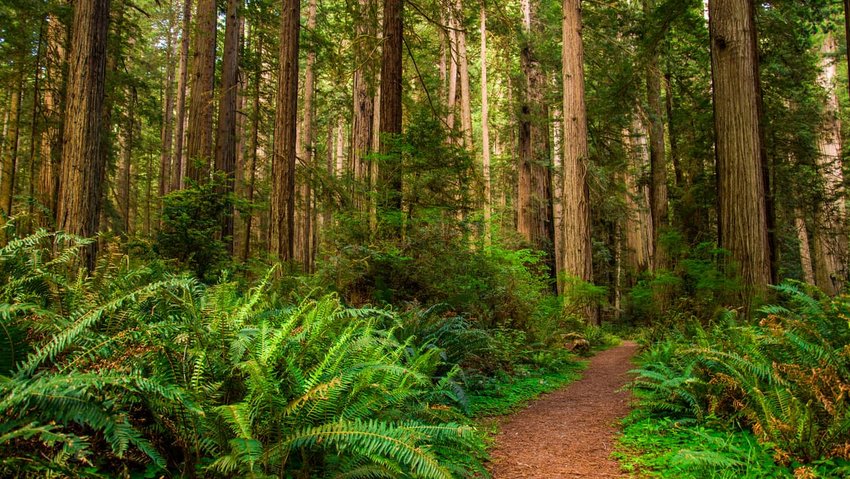 Portland is a destination all on its own, but on this road trip it is the starting point.
After making the obligatory Portland stops, like Powell's City of Books, Mount Hood, the local nature parks, public gardens, and the excellent craft beer & foodie scene, head south on the I-5. Make a 1-2 hour detour and check out Crater Lake National Park in southeastern Oregon to discover the deepest and clearest lake in the US, surrounded by 2,000-ft tall mountains.
Then head to the destination in Redwoods National Park, land of the tallest trees on earth as well as some of the oldest, say 2000 years and 350 ft tall.
Spend a few nights it in 1 of the campgrounds within the park. Taking scenic drives, hike through Redwood forests, and/or viewing the majestic area from the SkyTrail gondola.
Seattle, Washington to Ketchikan, Alaska
25 hours – 1,114 miles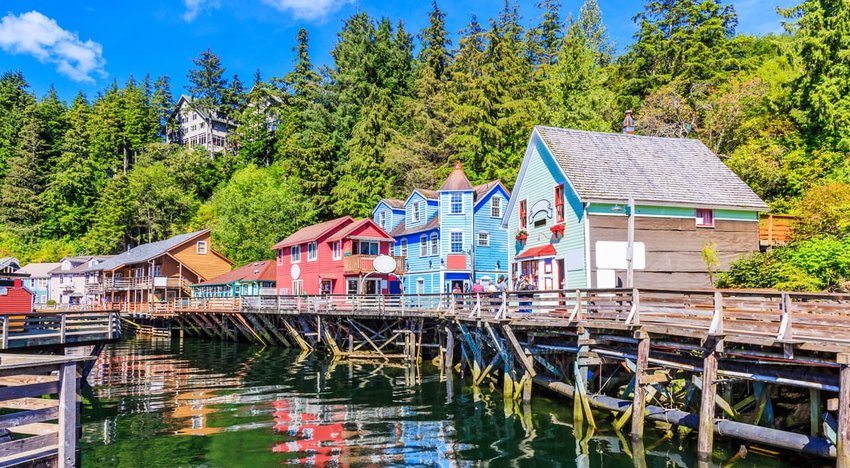 This road trip is by far the longest, but the journey along the Alaskan Highway is legendary.
Towering mountains, pristine nature, quaint towns, and abundant wildlife follow you around every twist and turn of this adventurous route.
1st, leave Seattle and head north to the Canadian border the real start point.
Continue on to Vancouver, a Pacific Northwest coast city where you will enjoy fresh-caught seafood and stroll through Stanley Park.
Between Vancouver and your next major point, Prince George, are several small towns worth a stop, even if it's just for an hour or 2 to break up this long run.
Othello Tunnels is i example offering a unique way to stretch your legs with a wander through the old train tunnels carved into granite walls.
Arrive in Prince George and spend a casual evening before heading to Prince Rupert the next day to catch the ferry to Ketchikan for the last leg of the journey.
Cross the border into Alaska where you can spend hours viewing at the mountains and the endless ocean from the deck of the ferry as you scan the horizon for Humpback Whales.
Road trips are terrific, enjoy yours, happy motoring.
The following two tabs change content below.
HEFFX has become one of Asia's leading financial services companies with interests in Publishing, Private Equity, Capital Markets, Mining, Retail, Transport and Agriculture that span every continent of the world. Our clearing partners have unprecedented experience in Equities, Options, Forex and Commodities brokering, banking, physical metals dealing, floor brokering and trading.
Latest posts by HEFFX Australia (see all)