There are lots of long weekend holidays coming up in the US this Fall, so now is the time to start planning the Getaway.
Whether you want to use that time to relax and recharge or to take in as much of the area as you can, here are some awesome long weekend trips to consider, as follows:
Southern California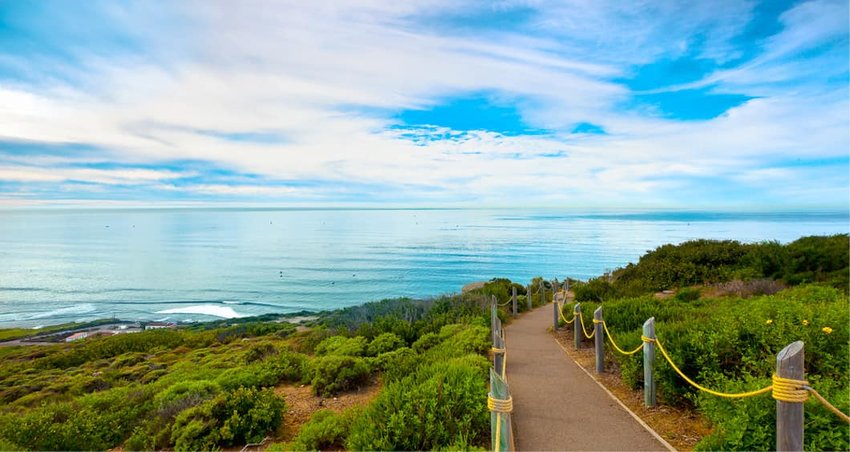 Los Angeles has long been a tourist destination for its fantastic weather and Hollywood lure, but there's a lot more to southern California than just sun and old movies. The Griffith Observatory is a functioning planetarium that offers amazing views of the city. L.A. offers some of the best hiking trails in the country. Venice Beach, famed for its boardwalk and culture, is known for drum circles, rollerblading and scantily-clad beach goers.
A little over 1 hr southeast of Los Angeles is Temecula, southern California's wine country. Temecula is famous for its wineries that specialize in Spanish and Italian varietals, but it's also known for its many arts and cultural festivals and exhilarating hot air balloon rides.
Another hour south in San Diego, Balboa Park is a hotspot for tourists and locals alike for its museums, arts, gardens and trails. Be sure to stop by the famous San Diego Zoo, the legendary Torrey Pines golf course and the La Jolla Caves for a full experience.
Las Vegas, Nevada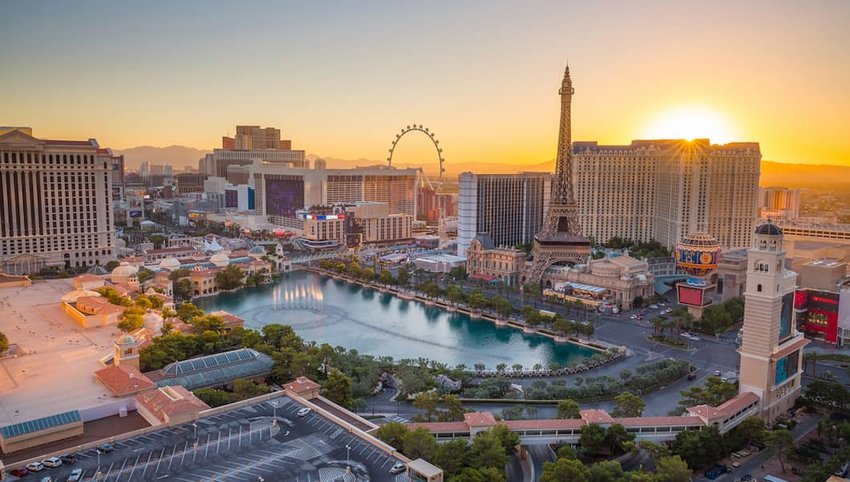 Whenever anyone thinks of Las Vegas, they think of hotels and casinos, and for good reason – the bright lights of the Strip are the draw for most visitors. The Strip is, on the surface, just a giant collection of hotels, but what I and so many others love about it is that they are all their own little worlds with their own personalities. The Cosmopolitan is a dream come true for people who love things that sleek, shiny and modern. The Mirage takes you away to an exotic land far away with animals, waterfalls and volcanoes.
But there is so much more to do beyond The Strip.
Visit old school Vegas on Freemont Street and get a feel for the revival movement happening downtown. Head over to the Neon Museum or the Mob Museum . If you are looking for a little more nature and relaxation away from all the neon lights and slot machine noise, take a little road trip to the Hoover Dam or Red Rock Canyon.
Nashville, Tennessee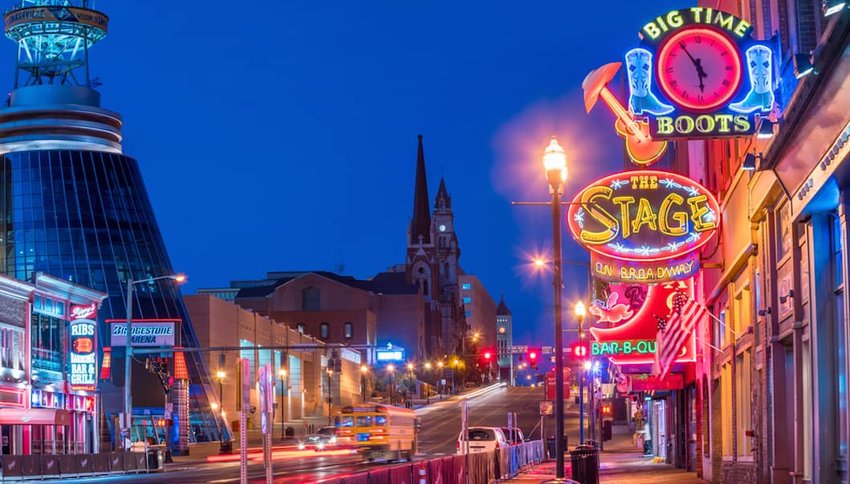 Nashville is 1 of the nation's greatest treasures. It is a fun city with a lot to offer and you don't have to look that hard for something to enjoy. The Ryman Auditorium is still a fantastic place to see a show and you will know you are sitting in history thinking about everyone who has performed there. Take in more music history at the Johnny Cash Museum, The Grand Ole Opry and Country Music Hall of Fame. The Bluebird Café is where you can catch up-and-coming artists before they make it big, and Nashville's Broadway offers endless bars, honky tonks, restaurants and shops to keep anyone occupied for a while, and the Jack Daniels Distillery can appease even the pickiest of tourists.
Napa and Sonoma Valleys, California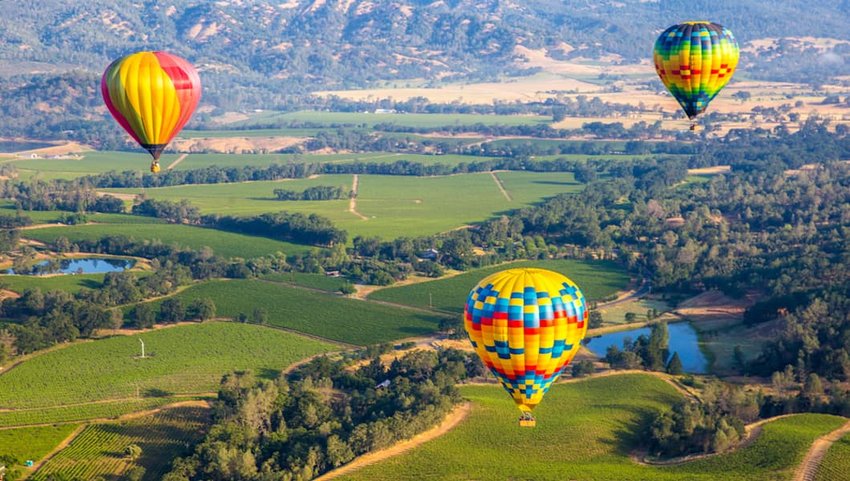 Sonoma Valley prides itself on its 450+ wineries on more than 1-M acres of land and beautiful golf courses that overlook the magnificent landscape. Neighboring Napa is famous for its Cabernet Sauvignon, and both regions are popular for their tasting rooms. Most restaurants in both places offer locally grown and raised food and wine by the glass or bottle. If you really want to see the vineyards and taste the delicious wine that comes from them, take a trip on the Wine Train. The 36-mile round-trip journey takes you through Napa Valley in style.
Austin, Texas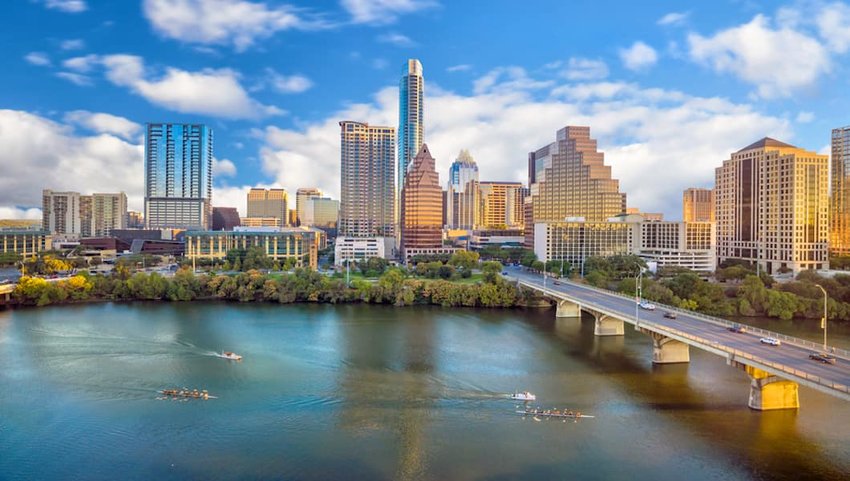 Sixth Street in Austin is the place to be, Halloween or not, as most of the bars, restaurants and shops are located here. Do not be surprised to see alots of people in the countless rooftop bars looking down at your every move. Since Austin is known for its weirdness, check out the Museum of the Weird. It's not for the faint of heart, but it lives up to its name – there are some really weird things here. The Long Center is a beautiful facility and its concourse gives you a fantastic panoramic view of the city. To see nature at its finest, check out the bats under the Congress Bridge or take to the water on a paddleboard or kayak.
Washington, DC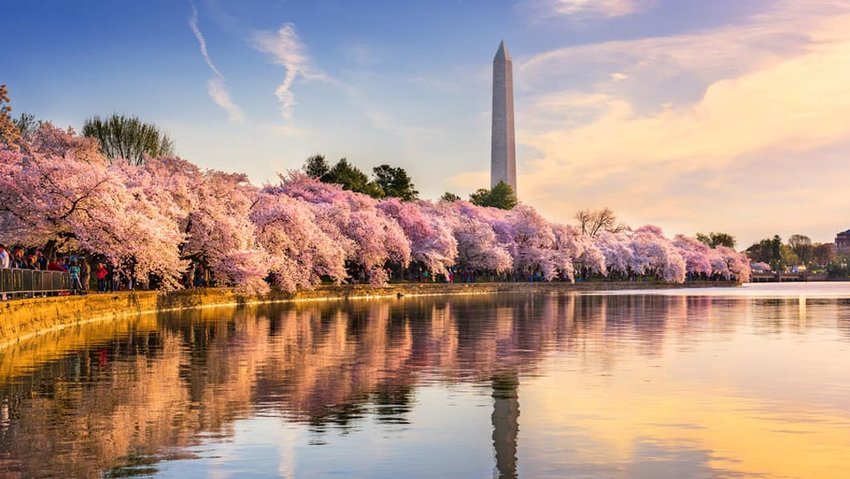 You could spend an entire long weekend at the National Mall going to all of the Smithsonian museums and monuments and still not have enough time to see everything. But if you're going to DC this is where you should start. Here you will find the newly restored and opened Washington Monument, US Capitol, Supreme Court, Lincoln Memorial, Air and Space Museum, Natural History Museum and American History Museum just to name a few. To get the best views, nightlife, food and shopping, take a ride to Georgetown. Nearby Arlington, Virginia, is the Arlington National Cemetery, the Pentagon and the hip Ballston neighborhood with lots of shops and restaurants.
Sedona, Arizona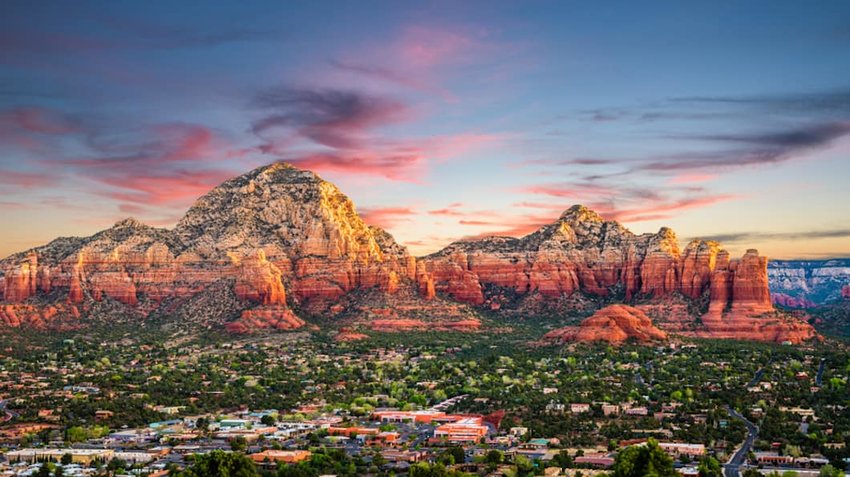 Sedona is the place to be if you want to reconnect with nature, yourself or your spirituality. Voted 1 of the most beautiful places in America for its Red Rocks, art plazas and parks, Sedona offers breathtaking 360-degree 75-mile views of surrounding areas. Sedona has over 1.8-M acres of natural forest land, over 300 miles of trails and ATV tours for adventure seekers and nature lovers. With so much beauty and nature in one place, Sedona is a Top destination for spirituality and wellness retreats.
Enjoy your break