Eaton Vance Corp. (NYSE:EV) is a Buy, the financial services stock is up from it 23 March lows, and headed back to it 20 February highs at 51.28 and higher. The Support is strong at 36.87 and the Key resistance is at 48.09. Tuesday, it broke out above the Kumo cloud confirming this call.
All of our Key technical indicators have turned Very Bullish in the long term.
The stock finished at 38.43, +1.17 Tuesday, it pays a 4.03% dividend, and trading at 10.4X earnings.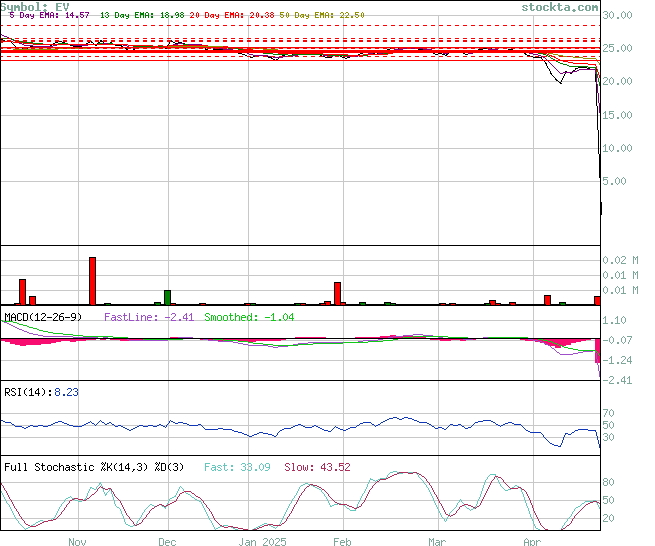 Eaton Vance Corp. (NYSE:EV), through its subsidiaries, engages in the creation, marketing, and management of investment funds in the United States.
Also, it provides investment management and counseling services to institutions and individuals.
Further, the company operates as an adviser and distributor of investment companies and separate accounts.
As of 31 October 2004, the company provided investment advisory or administration services to approximately 150 funds; approximately 1,300 separately managed individual and institutional accounts; and participated in approximately 40 retail-managed account broker/dealer programs.
It markets and distributes shares of funds through a retail network of national and regional broker/dealers, banks, insurance companies, and financial planning firms.
Eaton Vance Corp. was incorporated on 29 January 1981 and is HQ'd in Boston, Massachusetts.
Have a healthy day, Keep the Faith!