$CVX $SLB
An analysts that I cover said today's price move feels like Crude Oil is passing a kidney stone, a very painful move that will not last for long, since producers are switching off, and capping secondary production wells fast.
Today, the world may need just 75-M BPD to keep the economy running. By the end of Y 2021 the world will be back to needing 100-M+ BPD
This Big Oil company is well-positioned to succeed: Chevron (NYSE:CVX) as it has reduced spending to conserve capital. Chevron in a 30 bbl Brent environment offers the lowest net debt/Ebitda of the global Super Majors.
CVX pays a 6.17% annual dividend, and traded at 81.64 at the close Tuesday.
Support is strong and the Key resistance is at 109.33, then 121.48, MACD is Very Bullish in here.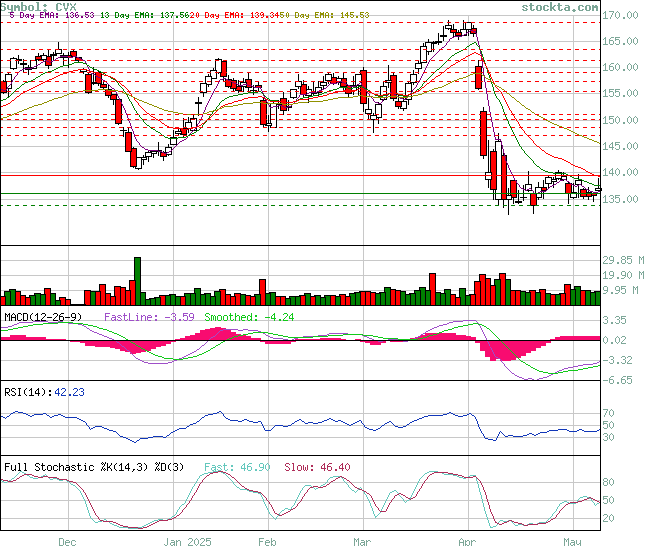 Here is another stock attracting positive attention among the professionals: Schlumberger (NYSE:SLB), the largest Oil-services company in the world. Schlumberger has enough long-term international contracts that it will be able to continue on without difficulty through the next 18 months.
SLB looks to me like it has bottomed at 15ish, and when it breaks the Key over head resistance at 15.58, the next important resistance mark is 34.36.
SLB pays a 3.27% dividend is trading at 14.69 with in a 53 wk range of 11.87-46.09.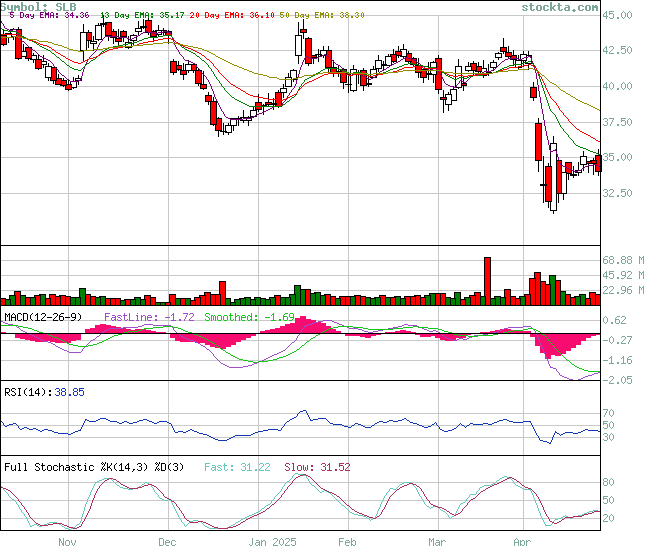 Negative prices are temporary reflecting stressed flows in the futures markets and stressed WTI storage conditions at Cushing, OK.
President Trump described the drop in the US front-month crude price as a short-term issue caused by a "financial squeeze." He said his Administration is considering stopping imports of Crude Oil from Saudi Arabia, the world's biggest exporter who spearheaded OPEC efforts to curb output.
Have a healthy day, Keep the Faith!