Bank of America: This leading bank's stock has been hammered 33% YTD. Bank of America Corp. (NYSE:BAC) has a huge presence in the US, providing various banking and financial products and services for individual consumers, small and middle market businesses, institutional investors, corporations and governments in the United States and internationally. It operates some 5,100 banking centers, 16,300 ATMs, call centers and online and mobile banking platforms.
The bank reported net income for Q-1 of Y 2020 of $4-B, or 0.40 per diluted share. Revenue for the Quarter came to $22.8-B, down from $23.0-B a year ago. With interest rates diving, the net interest income banks typically earn has been hammed too.
Investors receive a 3.29% dividend. HeffX-LTN's price target is 35.04, in line with the consensus target is at 27.15. Bank of America stock finished at 20.87 Wednesday in NY.
The Support is at 20.77 and the Key Resistance is at 23.76, a solid close over the 50-Day MA at 23.91 augurs a run back to the January high at 35.64. A Key technical has turned Very Bullish as the sock is very oversold in here.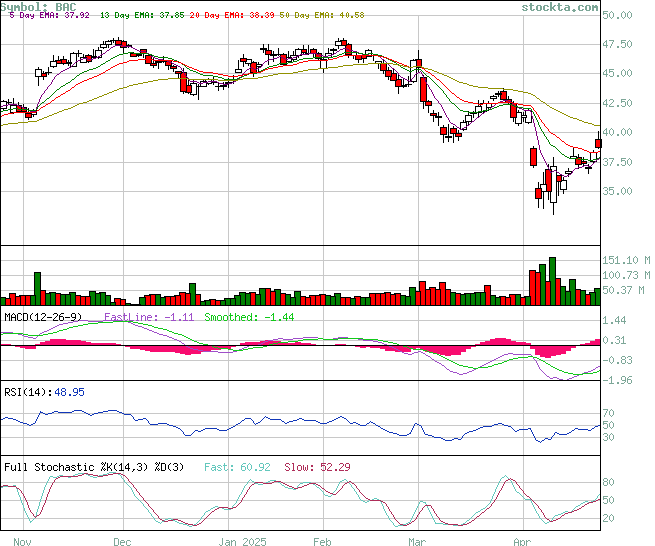 Have a healthy day, Keep the Faith!