#VALE #ValeSA #miner #Aristocrat #metals #ferrous #precious #gold #silver #copper #iron #steel #Brazil #bullish #Buy #platinum #cobalt #coal
Vale S.A. (NYSE:VALE) broke out on 29 May and confirmed on 8 July, this giant miner is now on our Buy list with a target price at 18/share
The stock closed Wednesday at 10.76 Vs it 52 wk high at 14.19. The support is strong at 10.59 and the Key resistance is a 11.66-12.17, a clear break and close about that line augers 18 in the long term, as Key technical indicators are flashing Bullish to Very Bullish now.
This Aristocrat global miner pays a 6.63% dividend at the current price.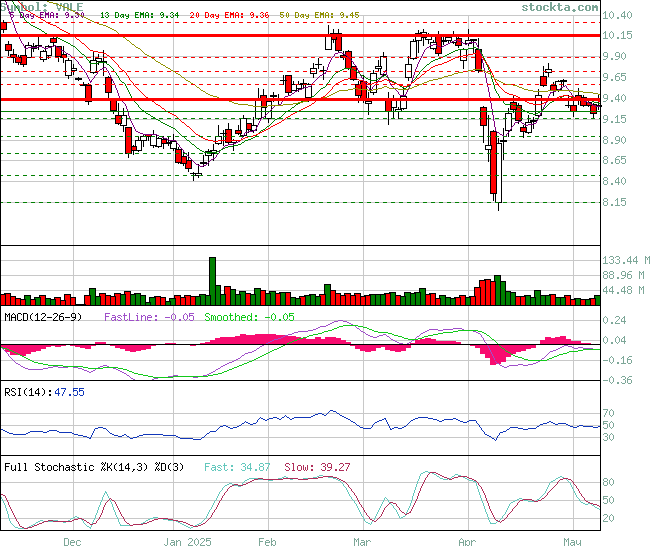 Vale S.A., together with its subsidiaries, produces and sells iron ore and iron ore pellets for use as raw materials in steelmaking in Brazil and internationally.
The company operates through Ferrous Minerals, Base Metals, and Coal segments.
The Ferrous Minerals segment produces and extracts iron ore and pellets, manganese, ferroalloys, and other ferrous products; and provides related logistic services.
The Base Metals segment produces and extracts nickel and its by-products, such as copper, gold, silver, cobalt, precious metals, and it also offers platinum group metals.
The Coal segment is involved in the extraction of metallurgical and thermal coal; and provides related logistic services.
The company was formerly known as Companhia Vale do Rio Doce and changed its name to Vale S.A. in May 2009.
Vale S.A. was founded in Y 1942 and is HQ'd in Rio de Janeiro, Brazil.
Have a healthy day, Keep the Faith!
The following two tabs change content below.
Paul Ebeling
Paul A. Ebeling, a polymath, excels, in diverse fields of knowledge Including Pattern Recognition Analysis in Equities, Commodities and Foreign Exchange, and he is the author of "The Red Roadmaster's Technical Report on the US Major Market Indices, a highly regarded, weekly financial market commentary. He is a philosopher, issuing insights on a wide range of subjects to over a million cohorts. An international audience of opinion makers, business leaders, and global organizations recognize Ebeling as an expert.   
Latest posts by Paul Ebeling (see all)