#stocks, #portfolio #money #dividend # defensive #investors
Here are a few high-yield dividend stocks for investors looking to find some protection for their portfolio.
These are stocks with a specific set of clear attributes, that frequently indicate a strong defensive profile: a high dividend yield, over 11%; a Buy rating; and a Northside of 10%+.
Ellington Residential Mortgage (NYSE:EARN) is a REIT. REITs are perennial dividend winners, and Ellington Residential Mortgage is no exception. The company buys, manages, and invests in real assets and mortgage-related securities, focusing primarily on residential (MBS) mortgage-backed security packages with backing guaranteed by the US government.
It is trading at 10.37 Vs a 52 wk high of 11.88 in here with Key support at 9.77, its dividend yield is 11.07%, we are Bullish across the board on EARN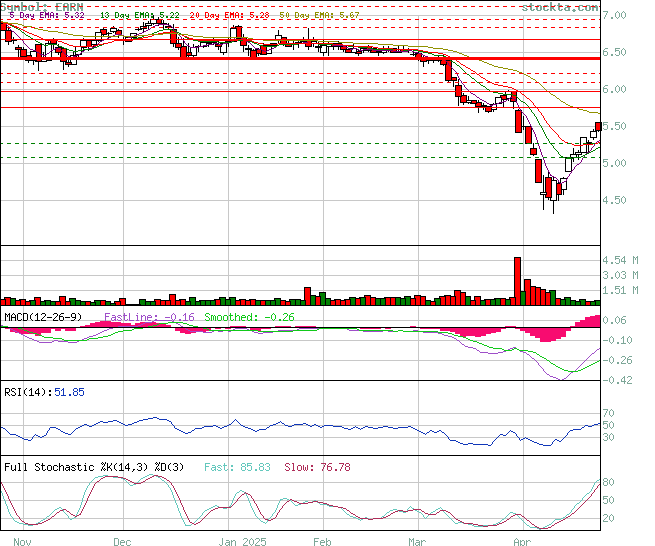 Arbor Realty Trust (ABR) is a small-cap player in the mortgage industry. Arbor Realty specializes in making loans for multi-family developments – apartment complexes. The company is a major funder of Fannie Mae and Freddie Mac small loans, with over $30-M in such made in June. Arbor created a $2-M rental assistance program to help families impacted by the C-19 coronavirus chaos.
ABR is trading at 9.40, Key support is at 7.82 Vs its 52 wk high at 15.77, its dividend yield is 10.83%, we are Bullish across the board on ABR.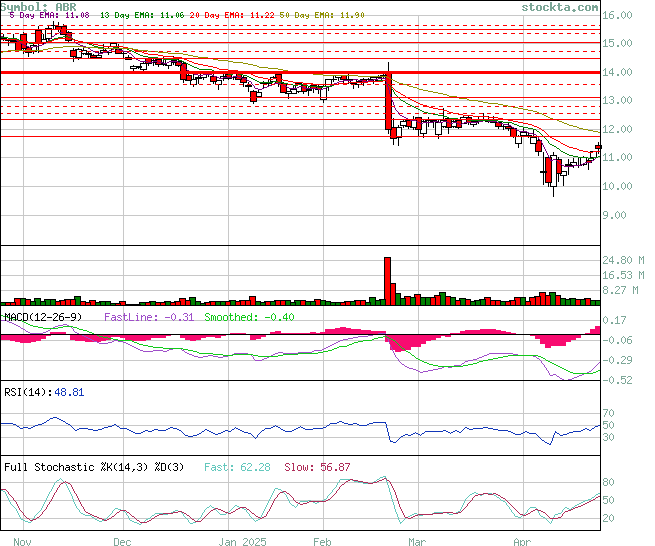 Capstead Mortgage Corporation (NASDAQ:CMO) is a residential mortgage REIT. Texas-based Capstead invests in a portfolio of adjustable rate residential mortgage securities, issued and backed by US government agencies, mainly Fannie Mae and Freddie Mac.
CMO has been able to keep earnings positive during the virus chaos and even saw a gainer in core earnings EPS, from 0.15 in Q-4 to 0.16 in Q-1. The Q-1 result was based on $19.8-M in reported core earnings. In a positive note for investors, Capstead kept operating costs low, just 1.22% of long-term capital.
CMO is trading at 5.64, Key support is at 5.48, Vs its 52 wk high at 9.25, its dividend yield is 13.33%, we are Bullish across the board on CMO.
Have a healthy day, Keep the Faith!