Remote Island Hopping Around the World
The idea of an Island Paradise all to oneself is usually the perfect cure for any malaise.
So, here are 8 remote island nations that will give you the sense of being in a world apart from all stress, anxiety, worries and concerns if only in the mind, as follows:
1. Niue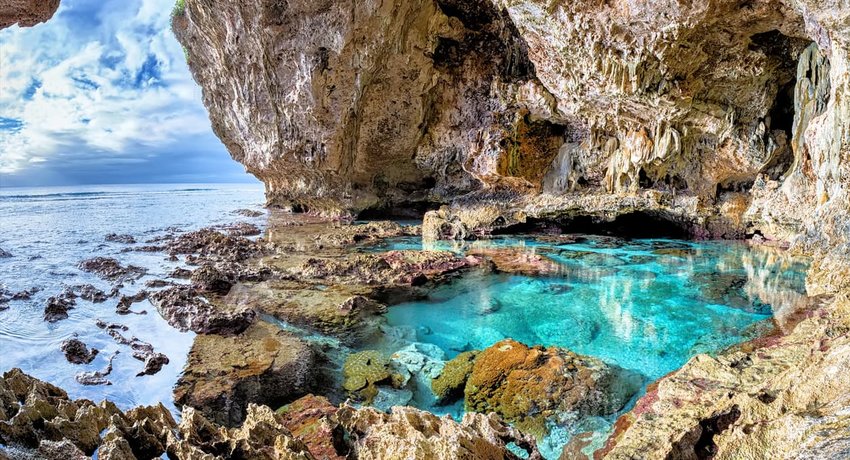 Sapphire-blue waters and snorkeling in underwater caves. Strangers say hello to each other on the street. There is no crime, no traffic lights, no lines, and no crowds.
Currency coins featuring Disney characters.
Welcome to Niue, one of the world's smallest independent nations.
Sitting in the middle of a triangle formed by Samoa, Tonga and the Cook Islands, Niue is a raised coral atoll aka the 'Rock of Polynesia," it's known for incredible diving and snorkeling.
This is the kind of place where one can wake up to birdsong and get invited to a family barbecue with locals. Whether taking a jungle trek to crystal clear pools or stretching out on the beach, Niue has your peace in mind.
2. Maldives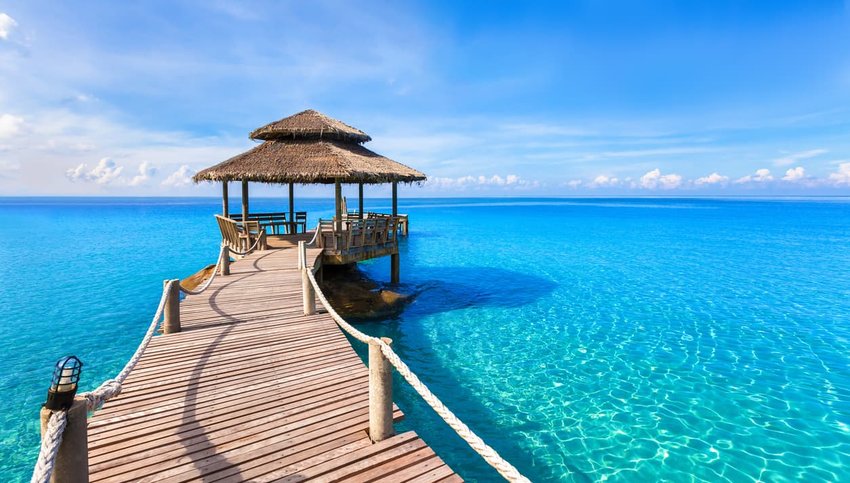 There is a reason the Maldives is synonymous with Paradise.
The lowest-altitude nation in the world is little more than nearly 1200 raised sandbar islands surrounded by aqua blue water. It's one of the few instagrammable destinations that lives up to expectations.
But hang on, a trip here is not cheap, thought it is well worth the money to rent an over-water bungalow on a private island resort and disappear for a few days.
For those who can make it to the middle of the Indian Ocean, to be sure Paradise awaits.
Activities include stopping by 1 of hundreds of beaches, snorkeling in crystal-clear, warm waters…
Plus, extending vacation time is the norm.
3. French Polynesia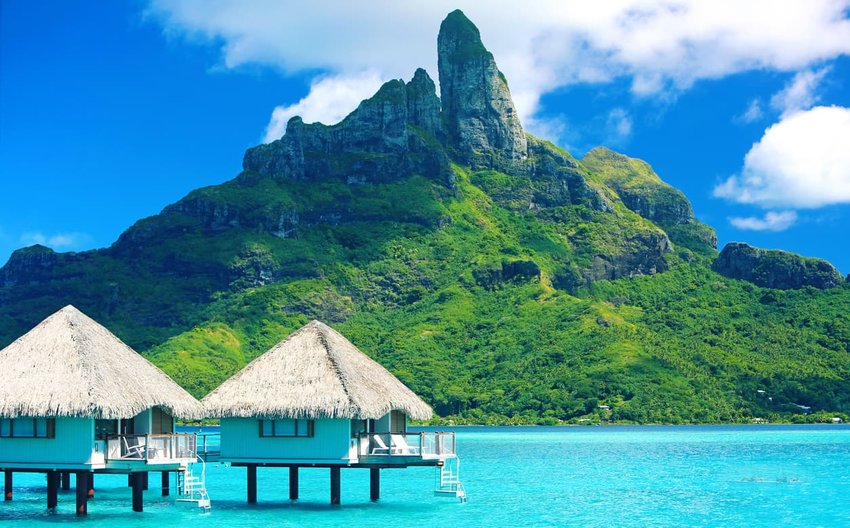 Halfway between California and Australia is French Polynesia.
This 'little' country spans 7,000 sqk's and contains 118 islands. So, there is a lot for the traveler to explore. Most notable among those islands are Tahiti and Bora Bora, though the savvy escape these tourist hubs and find their own hidden Paradise away from the crowds.
Turquoise lagoons, sparkling waterfalls, and picturesque beaches draw tourists from around the world, but it's the adventure activities that really set this island Paradise apart.
4. The Marshalls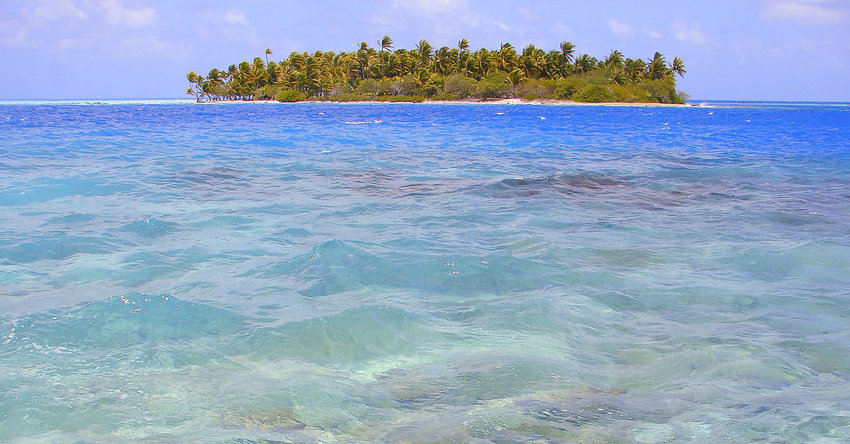 The Marshall Islands are a tropical wonderland awaiting exploration by any adventurous traveler.
But despite their stunning features, not many tourists visit the Marshalls, or are even aware of its existence. Perhaps this is because the islands, nestled in the middle of the Pacific Ocean, are very hard to reach because they are largely unknown on the tourist circuit. There are 1,000+ under-discovered islands and atolls that offer the perfect alternative to the regular South Pacific tourist traps.
5. Mauritius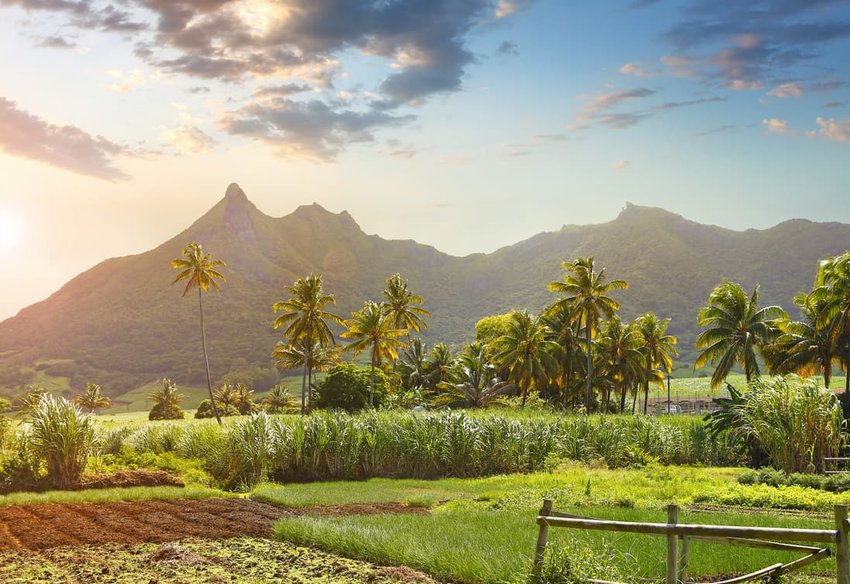 Mark Twain once wrote, "Mauritius was made 1st and then heaven, heaven being copied after Mauritius."
Bound by white sand beaches and filled with waterfalls, tropical rain-forests, resorts, good food, art and music, this island Paradise off the East Coast of Africa may be even more heavenly now than it was when Mark Twain visited.
Today, the island attracts kite-surfers and snorkelers to its crystal clear waters. And once on land, there are lots of activities to do in the bright sunny days all year round.
6. Fiji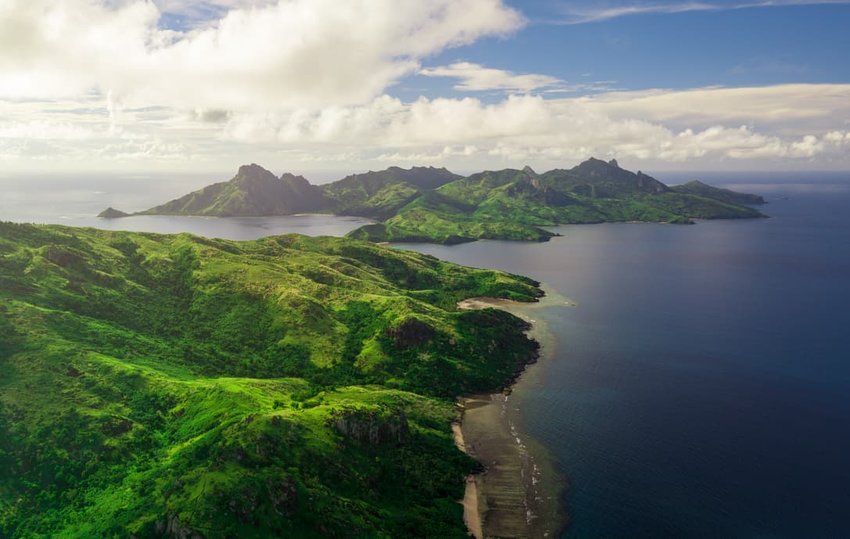 The picture-perfect volcanic archipelago of Fiji has been dazzling tourists for a long, long time, but its location 1,100 nm's northeast of New Zealand and the incredibly strong cultural history of Fijians have kept the island magic of this remote nation alive with dancing, singing, and smiling.
The main island is a delight to explore, but there are dozens of small islands and atolls just off the coast that have their own beauty and features.
Island-hopping is a must, searching for that private beach or relaxing in a resort will give on a memorable vacation.
7. Cuba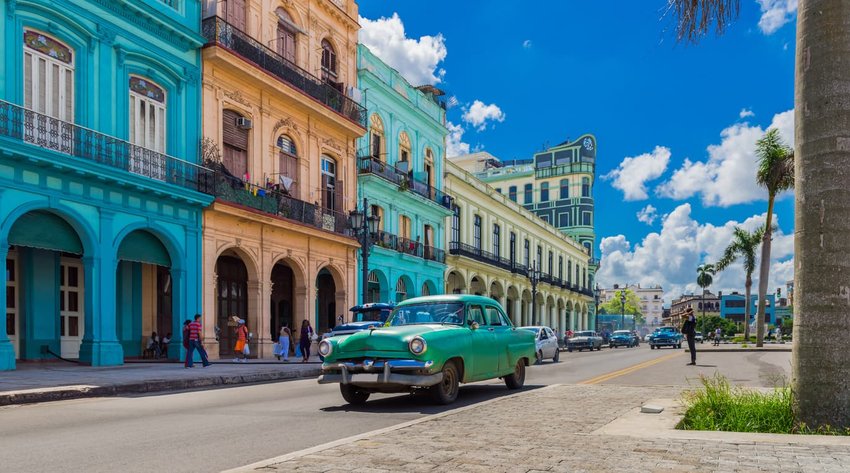 Cuba is not geographically remote, but one look at the vintage cars and buildings proves how isolated this country has been in decades past.
Tourism to Cuba is on the rise, so a visit to Havana that is not too different from the 1 that seduced Ernest Hemingway and Frank Sinatra in the mid-19th Century.
Cuba now welcomes tourists from all over the world, but the rules about how Americans can visit Cuba and for exactly what reasons are in flux.  So, do some research before planning a trip if you are an American.
You can cruise the streets in a 1952 Chevy before ending the night with a walk along the seaside Malecon. Explore the tobacco plantations of Vinales to get a full Cuban experience. Smoke a real Cuban Cigar with a glass of Cuban Dark Rum, it is quite an experience.
8. Aruba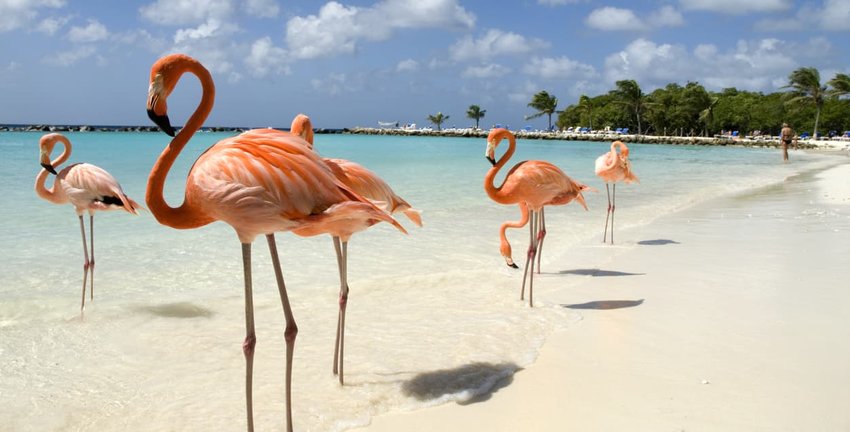 Constant trade winds bring a cool breeze across the gentle surf and fine-grained sands of Aruba, a satellite nation of the Netherlands to this day.
The European influence still on display in town architecture, relax on the shores, or visit the world-famous Flamingo beach on a private island owned by a local resort.
Have a happy time!
The following two tabs change content below.
HEFFX has become one of Asia's leading financial services companies with interests in Publishing, Private Equity, Capital Markets, Mining, Retail, Transport and Agriculture that span every continent of the world. Our clearing partners have unprecedented experience in Equities, Options, Forex and Commodities brokering, banking, physical metals dealing, floor brokering and trading.