There are few things more relaxing than soaking in a natural hot Spring. The waters are perfect for easing sore muscles, relaxing the mind and soothing the soul.
Here are 5 hot Springs in the United States to visit in Y 2019 if relaxing is on your to do list, as follows:
Travertine Hot Springs: Bridgeport, California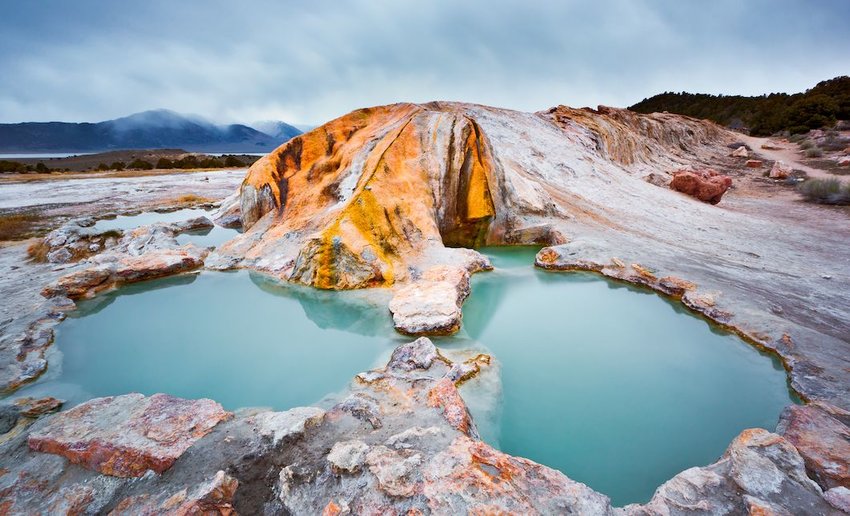 With stunning views of the Sierra range, this clothing-optional hot spring is one of the most popular in California. Located off a dirt road not far from US Route 395 in Bridgeport, Travertine Hot Springs feature several small pools, each surrounded by lovely rock formations. Because these springs are so well known, they can get busy on the weekends. So, visit during the week in the Fall, Winter or Spring.
Goldbug Hot Springs: Salmon, Idaho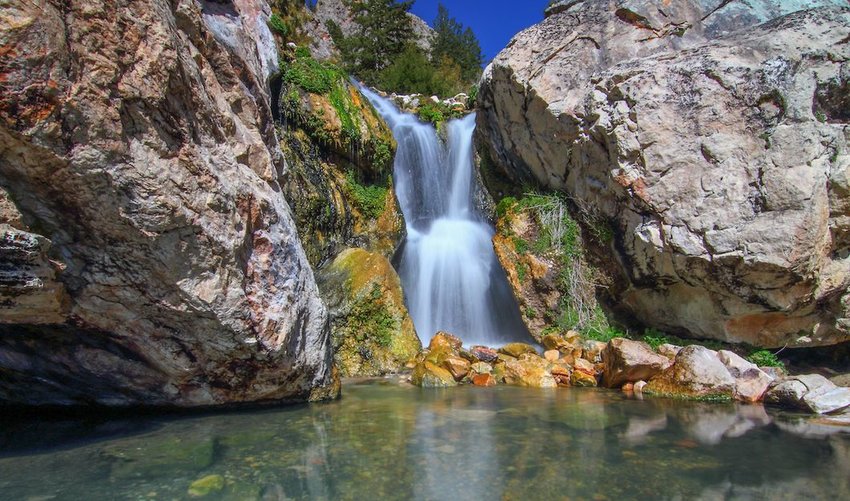 A well-traveled, two-mile trail will bring you to Goldbug Hot Springs, a series of pools interspersed among gorgeous waterfalls. The hike is considered strenuous, but it is well-marked and offers beautiful views heading up the mountain. The Springs are located in the Salmon-Challis National Forest, just south of Salmon, Idaho, and primitive camping is permitted nearby. Visit Goldbug Hot Springs in the Fall when foliage is changing and the temperatures are cool.
Spencer Hot Springs: Austin, Nevada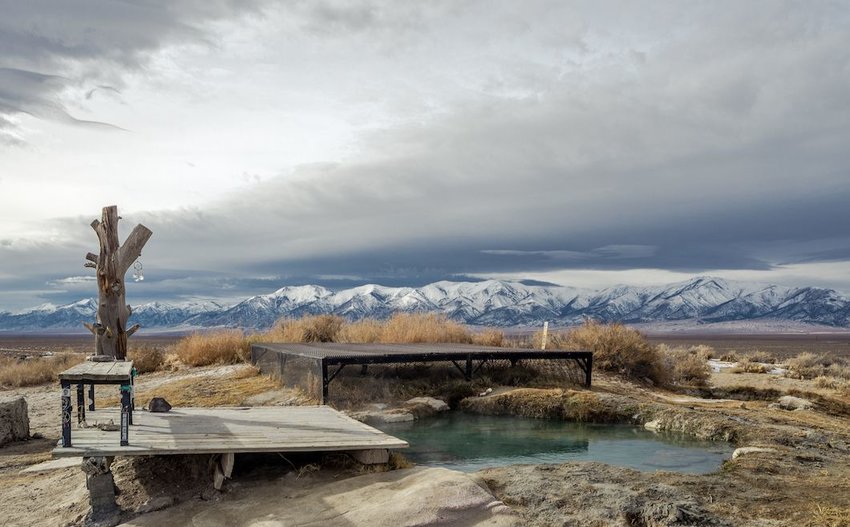 The remote location of Spencer Hot Springs in Austin, Nevada, is the Key to its appeal. Located in the North Central Valley, on public land, the hot Springs consist of several pools, many of which have been improved by local volunteers. Cattle troughs and tubs of various shapes and sizes make for an interesting soaking experience, and there is also talk of a herd of wild burros that occasionally come to visit. The water at Spencer Hot Springs can reach temperatures of 140F or more, so be sure to test it before immersing.
The Boiling River: Gardiner, Montana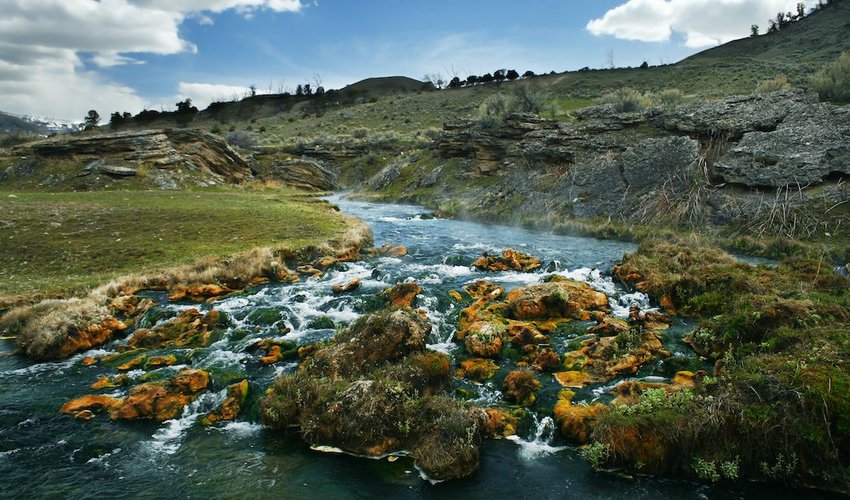 The geothermal activity in Yellowstone National Park is legendary, drawing thousands of visitors every year. While much of Yellowstone's hot Springs are boiling hot and off-limits for public soaking, there is 1 place where you can enjoy a good swim in the warm thermal waters. The Boiling River is a fun Yellowstone destination, where cold water from the Gardner River mixes with the Boiling River Hot Spring, creating the perfect outdoor spa. Swimming is only permitted during certain hours and bathing suits are required.
Fifth Water Hot Springs: Diamond Fork Canyon, Utah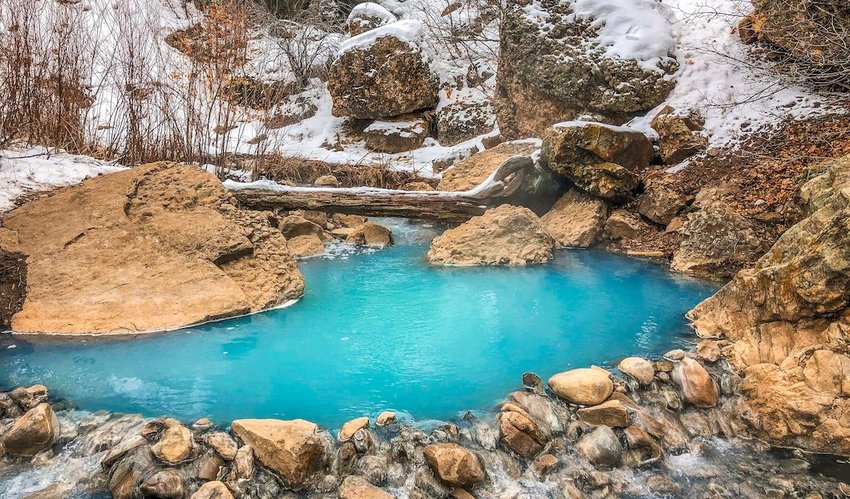 Soaking in Fifth Water Hot Springs requires a 2.5-mile hike into Diamond Fork Canyon. If you are willing to put in the work, you will be rewarded with some of the most picturesque hot Springs you have ever seen. The Springs at Fifth Wheel consist of several rock-lined pools that flow gently into a small stream. The best time to visit is in the spring and fall when the crowds are minimal. The access road is gated in the Winter, and while you can still hike to the Springs, it doubles the distance you will have to walk.
Enjoy your travels…
The following two tabs change content below.
HEFFX has become one of Asia's leading financial services companies with interests in Publishing, Private Equity, Capital Markets, Mining, Retail, Transport and Agriculture that span every continent of the world. Our clearing partners have unprecedented experience in Equities, Options, Forex and Commodities brokering, banking, physical metals dealing, floor brokering and trading.