Record Number of Americans Renounced Citizenship in Q-3
In Q-3 of this year, 1,376 Americans renounced their US citizenship, putting the annual tally on track to top Y 2016's record, data from the US Treasury Department show.
 If this year's Q-4 data matches that of Y 2016, when 2,365 people chose to expatriate, Y 2017's annual tally would be 6,813. That's a 26% jump from Y 2016's total of 5,411,which was itself a 26% jump from Y 2015.
The rate of Americans jumping ship started to accelerate in Y 2010, when the Foreign Account Tax Compliance Act (FACTA) became law.
The act was intended to stem tax evasion of US citizens living or working abroad by basically requiring foreign institutions holding assets for American expats to report those accounts or withhold a 30% tax on them.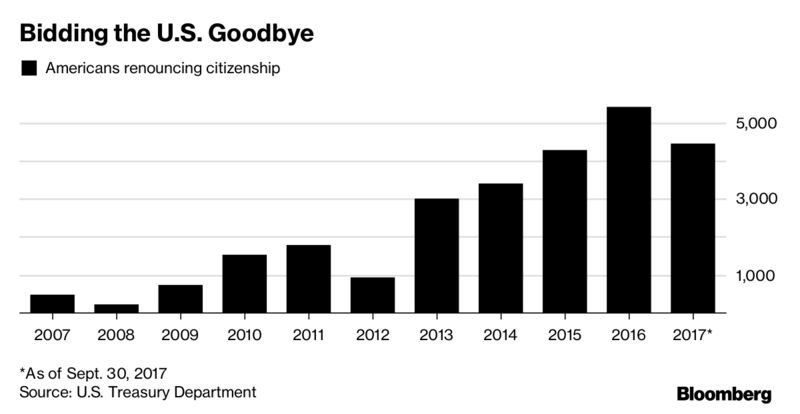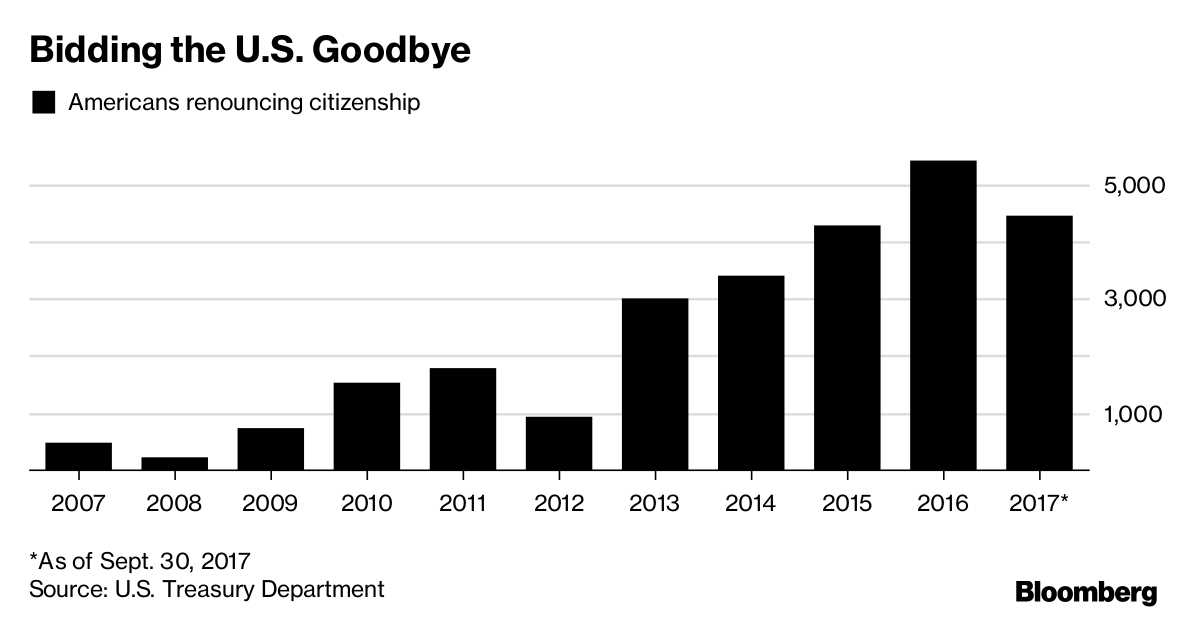 Famous names who have expatriated in the past include the writer TS Eliot, born in my home town of St. Louis, MO, director Terry Gilliam, born in Minneapolis, Minn, and film director John Huston, born in Nevada, MO. This time last year, the UK's foreign secretary Boris Johnson was on the Quarterly list, he was born in New York, NY.
Stay tuned…
Stay tuned…
The following two tabs change content below.
HEFFX has become one of Asia's leading financial services companies with interests in Publishing, Private Equity, Capital Markets, Mining, Retail, Transport and Agriculture that span every continent of the world. Our clearing partners have unprecedented experience in Equities, Options, Forex and Commodities brokering, banking, physical metals dealing, floor brokering and trading.