$DIA $SPY, $QQQ, $RUTX, $VXX
Wednesday, the DJIA closed above 29,000 for the 1st time plus the S&P 500 closed at a record high after the United States and China signed the Phase 1 trade agreement and pledged to resolve the 2 yr tariff dispute.
The centerpiece of the agreement is a pledge by China to purchase at least an additional $200-B worth of US farm products and other goods and services over 2 years, over a baseline of $186-B in purchases in Y 2017.
This agreement clears the way for investors to focus on upcoming Quarterly earnings, including the outlooks companies should provide in light of the deal.
There's no question from a psychological viewpoint it's a big relief for the market, there are still CEOs that are cautious, but this wil help capital investments, and that was a big missing element to the economy over the last few years.
President Trump said he would remove all US tariffs on Chinese imports as soon as the 2 countries complete the Phase 2 trade agreement, on which negotiations will start soon.
Wednesday, the major US stock market indexes finished at: DJIA +90.55 at 29030.13, NAS Comp +7.37 at 9258.72, S&P 500 +6.14 at 3289.29
Advancers outnumbered decliners on the NYSE by a 1.35-to-1 ratio, on NAS Comp, a 1.31-to-1 ratio favored advancers.
The S&P 500 posted 74 new 52-wk highs and no new lows, the NAS Comp recorded 151 new highs and 20 new lows.
Volume on US exchanges was 7.3-B shares, compared with an average of 7.0-B shares over the last 20 trading days.
NAS Comp +3.2% YTD
S&P 500 +1.8% YTD
DJIA +1.7% YTD
Russell 2000 +0.8% YTD
HeffX-LTN's overall outlook for the major US stock markets indexes is Bullish to Very Bullish in here.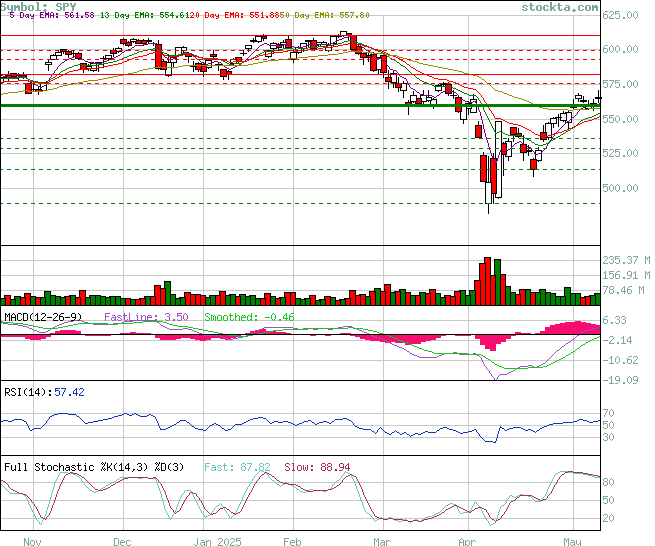 Stay tuned…
The following two tabs change content below.
Paul Ebeling
Paul A. Ebeling, polymath, excels in diverse fields of knowledge. Pattern Recognition Analyst in Equities, Commodities and Foreign Exchange and author of "The Red Roadmaster's Technical Report" on the US Major Market Indices™, a highly regarded, weekly financial market letter, he is also a philosopher, issuing insights on a wide range of subjects to a following of over 250,000 cohorts. An international audience of opinion makers, business leaders, and global organizations recognizes Ebeling as an expert.
Latest posts by Paul Ebeling (see all)