Market volatility has calmed since the extremes of mid-March, and recent moves may augur well for stocks.
The Cboe Volatility Index, or VIX, closed below its 2nd-month future Monday for the 1st time since 21 February, going back to a typical reading.
Since contracts dated further out tend to carry more uncertainty than those closer in, they would normally trade higher, that has not been the case in recent weeks because of the concern caused by the COVID-19 coronavirus chaos, and impact on public health, economies and financial markets.
Similarly, the S&P 500 Index's 3-month Call implied volatility went above its 30-Day volatility Friday, a phenom that bodes well for equities in medium term.
Since Y 1990 there have been 11X SPX term structure (90-day/30-day) closed over 1.0X for the 1st time in 30 days. The index is relatively flat for the 1st 2 wks afterward and finishes 1 month later up on average 85 bpts.
Once volatility reverts to upward-sloping after spending at least a month inverted, small-cap stocks tend to outperform in the following month.
Investors who expect smaller companies to outperform in the next few weeks buy May 133/138 call-option spreads on the iShares Russell 2000 ETF (NYSEARCA:IWM)
Our overall outlook for IWM is Bullish near term, strong support at 124.91, and the Key resistance is at 158.97 at the close on Tuesday.
128.95+1.69 (+1.33%) at close: 4:00p EDT, 129.90 +0.79 (0.61%)
After hours: 7:59p EDT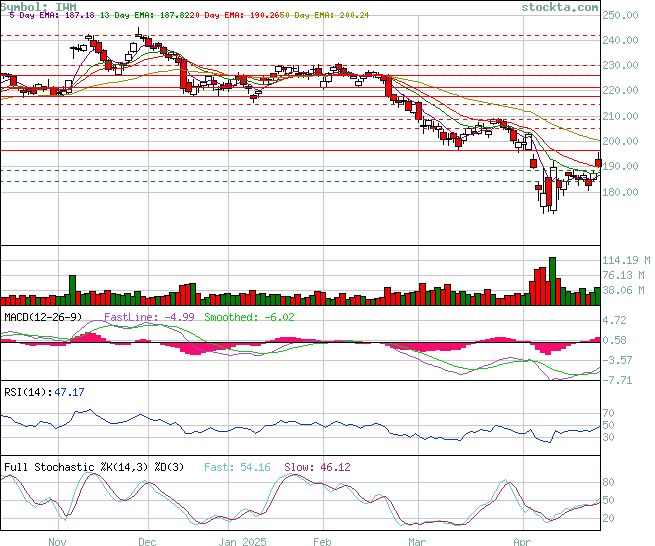 Tuesday, the US major stock market indexes finished at: DJIA -32.23 at 24101.55, NAS Comp -122.43 at 8607.74, S&P 500 -15.09 at 2863.39
Have a healthy day, Keep the Faith!