Summertime is a special time that makes us wish it could stay forever. Whether it is a weekend getaway, Sunset on the beach, or drink by the pool, we all have favorite activities when the weather is warm and the Sun is shining.
Some locations get to keep the Summertime fun going all year long.
If you are not ready to say goodbye to the Summer season yet, check out these warm-weather destinations where Summer never seems to end, as follows:
Fort-de-France, Martinique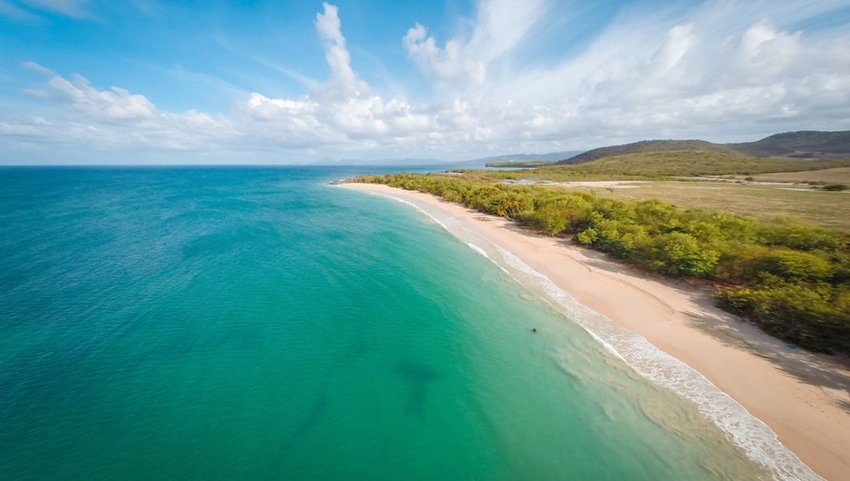 The tropical island of Martinique located in the Caribbean boasts warm weather year-round, with average temperatures ranging from 70 to 90F. Martinique is on the southern end of the Lesser Antilles, in between the popular tourist islands of Dominica and Saint Lucia. The official language of the island is French due to Martinique's long history of French influence and it is still an official Region of France today. Apart from its scenic beaches, a must-see landmark on the island is the active volcano Mount Pelée, dormant since Y 1932. A day hike to the volcano is a perfect activity for any outdoor adventurer + it comes with a great view.
Casablanca, Morocco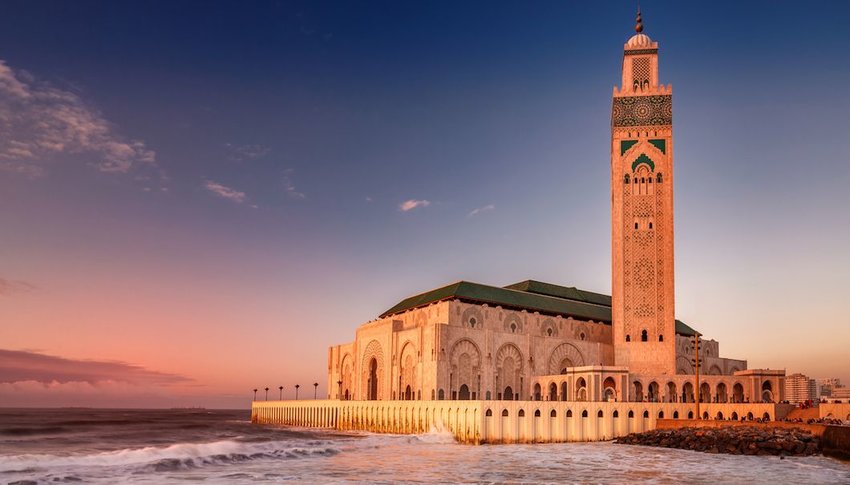 Casablanca is a great warm-weather destination for travelers looking for sunshine and vibrant culture. As a Moroccan port city on the Atlantic Ocean, Casablanca is home to breathtaking Sunsets and impressive Moorish architecture. The weather here has little variation, with warm summer temperatures in the 80s and mild Winters with little to no rain. Try traditional Moroccan fare, tour the ornate Hassan II Mosque, or go on a sunny stroll through a local market. The rich colors and patterns of local textiles and architecture provide a cheerful and lively environment. For an unforgettable meal, make reservations at Rick's Cafe, a romantic restaurant inspired by the Y 1942 film Casablanca.
Nosy Be Island, Madagascar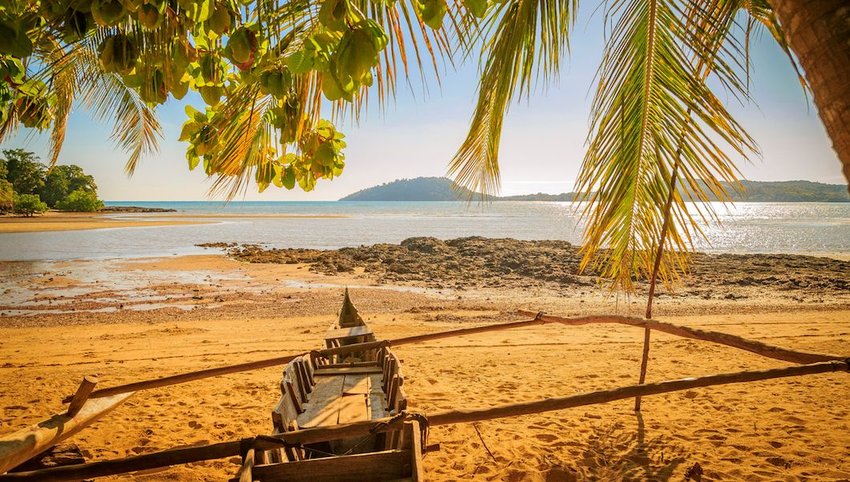 Nosy Be is an island off the northwestern coast of Madagascar in the Indian Ocean. With year-round average daily temperatures in the 80's, this nature-filled island is an ideal getaway during any time of the year. Similar to neighbor Madagascar, Nosy Be is home to many species of lemurs, chameleons, geckos, and other exotic animals. Check out the Lokobe Nature Reserve for a once-in-a-lifetime view of these native species. Surrounded by smaller islands and coral reefs, these serene blue waters offer exciting encounters with sea turtles and other marine life. Despite being such a rugged island, there's a variety of accommodations along the western coast including luxurious hotels and open-air seaside bungalows.
Cabo San Lucas, Mexico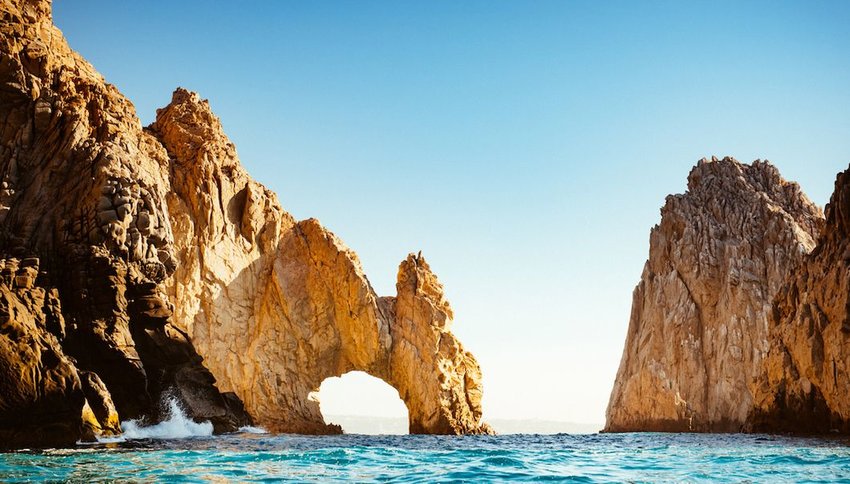 What country better embodies a never-ending summer than Mexico? From the warm waters of the Gulf to romantic sunsets on the West Coast, travelers flock to Mexico when in need of a tropical breeze. Although there are many great destinations in Mexico, Cabo San Lucas, on the tip of the Baja California Peninsula, is the most fun. Known for its rock formations like the Arch of Cabo San Lucas, this coastal city has more than just a pretty landscape. The main beach, Playa El Médano, is home to romantic outdoor restaurants and upbeat bars and nightclubs. One of the most beautiful views is from El Farallon Restaurant's cliffside dining area located in The Resort at Pedregal.
Sentosa Island, Singapore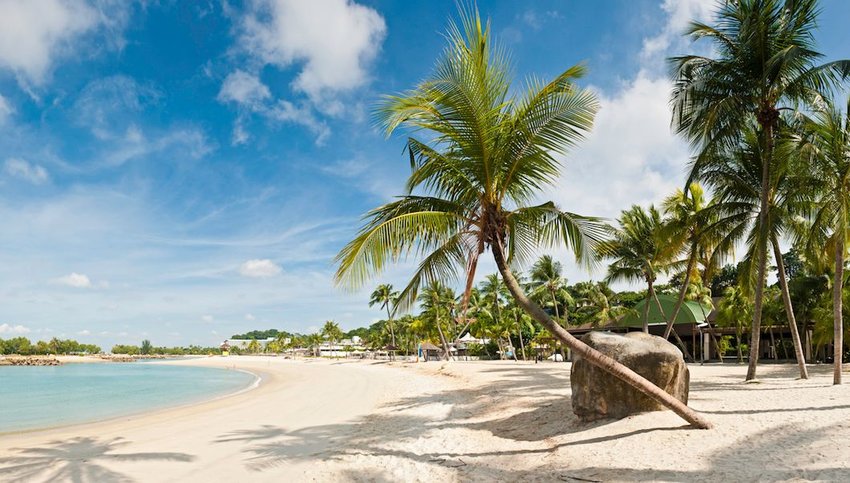 Singapore is a technology and architecture hub located off the coast of southern Malaysia. Besides its ever-growing cityscape, this island also has excellent Summer weather with temperatures ranging from the upper 70's to the lower 90's all year. Sentosa Island is an action-packed resort area connected to the city by road, cable car, monorail, and boardwalk. Home to Universal Studios Singapore, Tiger Sky Tower, luxury hotels, and scenic beaches, Singapore is the ideal place for family-friendly Summer fun at any time of year.
Islamorada, Florida, USA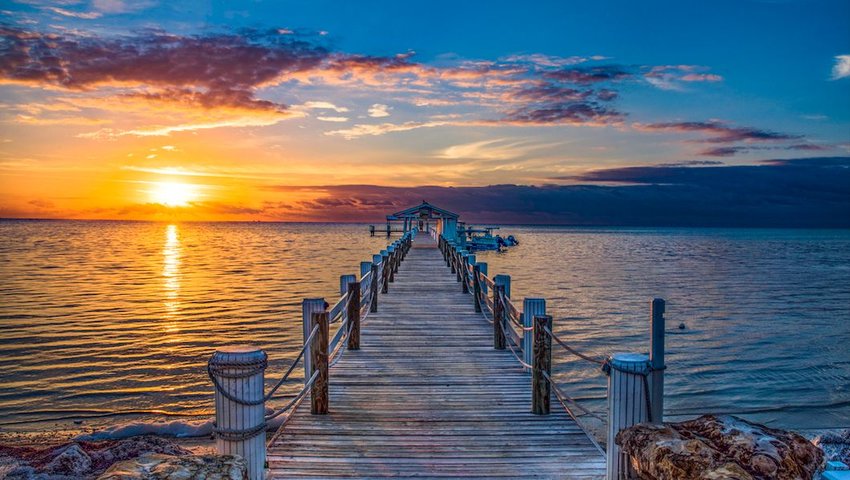 Located in the center of the Florida Keys is Islamorada, the "Village of Islands." Islamorada encompasses the central Keys and is commonly called the "Sportfishing Capital of the World." With average temperatures in the 70's and 80's all year, outdoor activities are plentiful here. For nature lovers, catch a sunset dolphin cruise or try your hand at SCUBA diving. Islamorada is known for its upscale, small-town atmosphere due to its sprawling bay and ocean views, fine dining options, and luxury resorts.
Cairns, Australia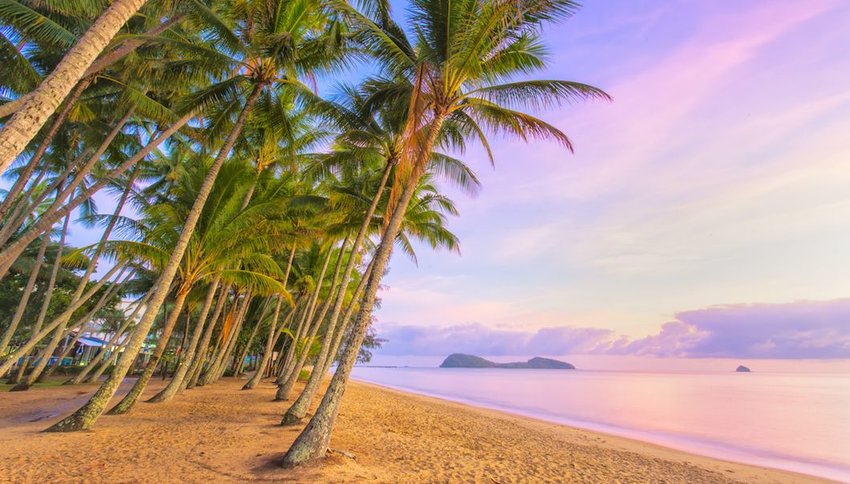 Cairns, in Queensland, Australia, is best known for its proximity to the Great Barrier Reef. This tropical city boasts hot summers in the 80's and mild Winters, making it perfect for year-round snorkeling. Palm Cove, located just north of the city, is known for its palm tree-lined beach and outdoor activities such as golfing and kayaking. Journey through the tropical rainforest in Kuranda by train or get a bird's-eye view of the rainforest canopy from the Skyrail in a gondola. A few islands line the coast of Cairns, including Fitzroy Island, that can be visited by ferry for hiking and relaxing on the beach.
Enjoy your travel