Winter packing strategies are different than any other time of the year, that is because clothing is bulkier and there are more weather scenarios to prepare for.
So make sure not to overpay without being under-prepared for the cold Winter elements.
Get travel savvy and avail yourself of all of the current gadgets and the latest lightweight, thermal clothing available today.
Solar Panels for Your Cell Phone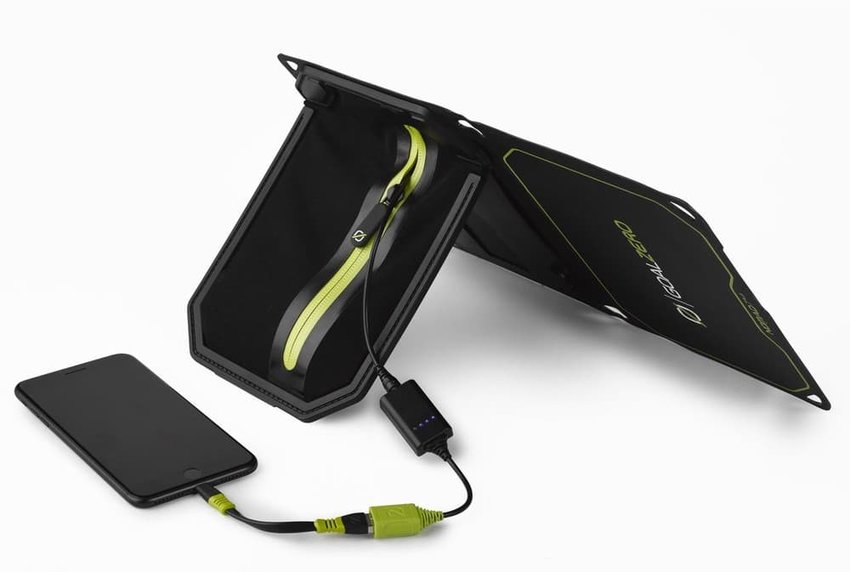 Batteries drain far more quickly in the cold, so be prepared with your own portable backup battery charger.
When a phone or laptop suddenly loses power with no outlet in sight, be the Girl Scout or Boy Scout in your group with inexpensive tech like the ResQBattery  or the Goalzero micro mobile chargers.
Base models fit in the palm of the hand, they provide a charge of about 2.5 hrs.
For continual remote recharges, add a solar option to your energy quiver with the Goalzero Nomad 7 Plus Solar Panel. It has hinged panels, each about the size of a thin notebook, open to take in the Sun's rays and send the juice to the connected charger.
Digging Winter Auto Safety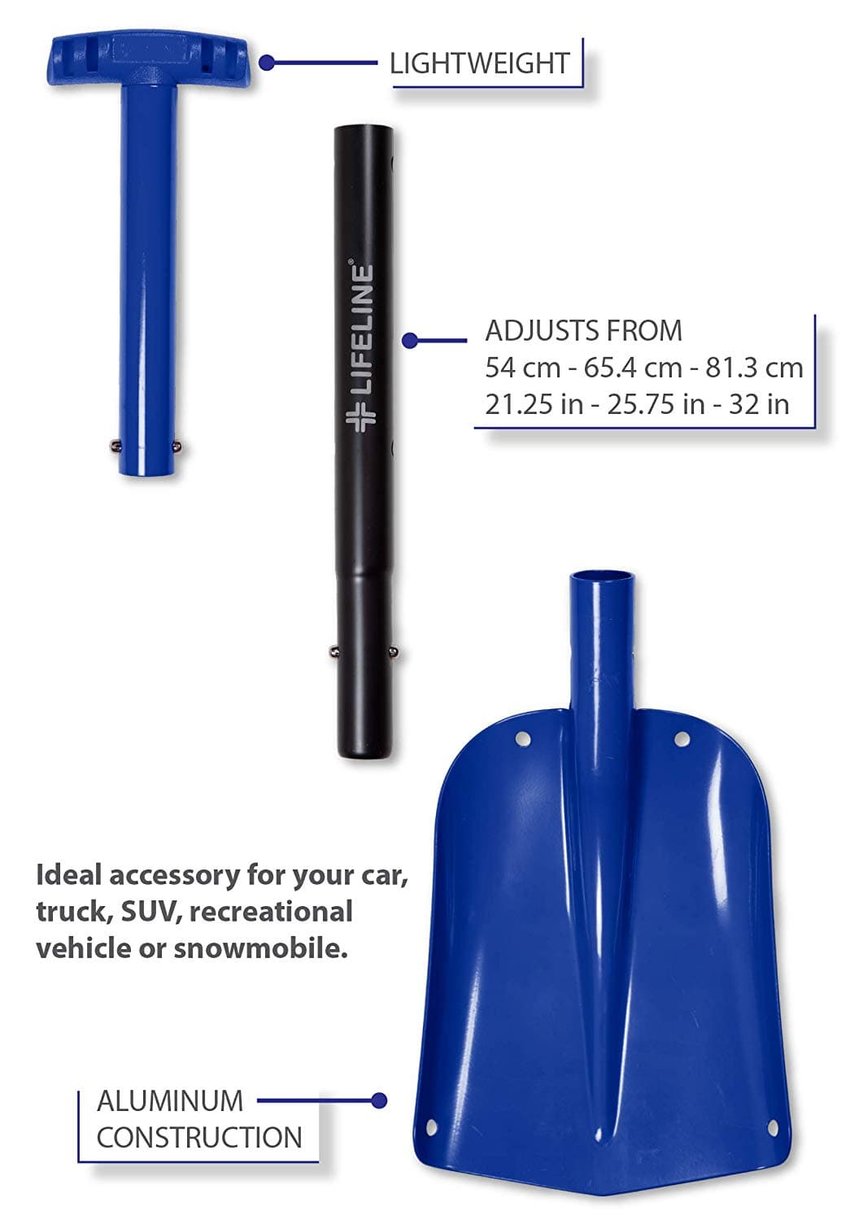 Whether your heading over the river and through the woods to Grandma's for the Christmas holidays by car, or simply driving to the airport for that winter vacation flight, inclement weather can make things dicey.
Most of us have chains in the trunk, a blanket, a first aid kit, even some extra water and food in case of emergency.
But if snow is in the forecast, you are not prepared without a shovel.
If your vehicle gets stuck in the snow somewhere remote, a quality, lightweight shovel is a potential lifesaver.
Look for collapsible, telescoping handles with solid blade construction.
Many quality roadside hazard kits feature a folding shovel, such as the Winter Cross Country Kit from Survival-Supply.com. The kit also includes roadside service calls for towing, jump starts and tire changes. If you need to add a shovel to your existing trunk supplies, the sturdy and light Lifeline Aluminum Sport Utility Shovel comes in several colors.
Hygienic Tech and Snazzy Sneeze Protection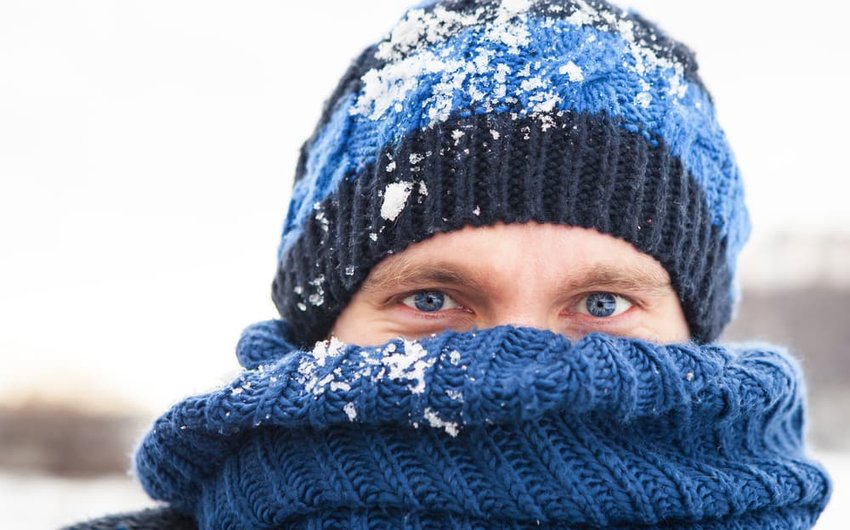 OK, now you are covered for most highway and mobile device emergencies.
Now, how about keeping yourself covered, while on any Winter traveling? Cold, dry air means irritated skin, and climbOn Cremeis a soothing pharmacopeia in lotion form.
1st developed to heal rock climbers' calloused hands, the salve can handle rough skin from any lesser Winter pursuit. The multi-use, oil-based lotion with beeswax and rosehip oil can be used to soothe and moisturize hands, face, chapped lips, cracked heels and most other minor skin irritations. It even has antibacterial properties.
Maybe it isall the news about wildfire smoke, air pollution levels and germ swapping during Winter airline travel, but the BioScarf seems like the lock in product of the moment.
Scarves are a perfect piece of accessory clothing, fashionable and warming when needed.
However, versatility goes up a notch with BioScarf has a hidden respirator filter to combat airborne allergens and germs while warding off the pesky draft on your neck from your fellow flier's air vent.
Adapt to Your Environment with Quick Change Coats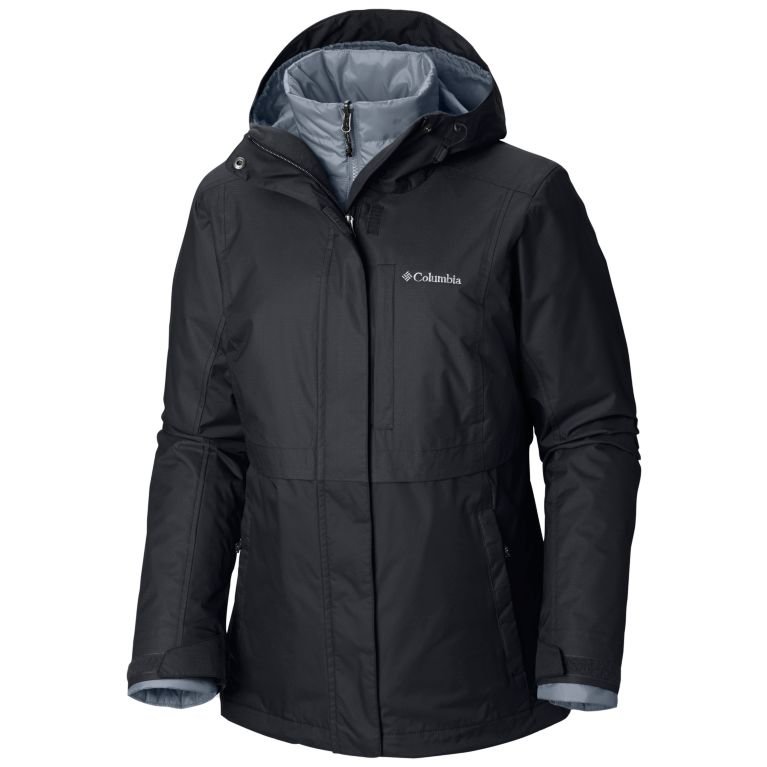 3 in 1 jacket systems make sense for their versatility, value and convenience.
And when you factor in the ratio of garment uses to packing space, and this 3X threat is a Winter-travel must have.
With a inner fleece or light puffer jacket that zips into a storm-ready, hooded rain shell, 3 configurations keep you warm and dry in any situation.
Wear the fleece on the plane and the shell packs easily.
On arrival, the outer jacket can be used by itself for light wind and rain in moderate temperatures. Just combine them for more extreme chilly times. These days even technical gear is stylish, so you really do not need to pack another coat.
Be prepared that's the Scouts marching song! 
The following two tabs change content below.
Paul Ebeling
Paul A. Ebeling, polymath, excels in diverse fields of knowledge. Pattern Recognition Analyst in Equities, Commodities and Foreign Exchange and author of "The Red Roadmaster's Technical Report" on the US Major Market Indices™, a highly regarded, weekly financial market letter, he is also a philosopher, issuing insights on a wide range of subjects to a following of over 250,000 cohorts. An international audience of opinion makers, business leaders, and global organizations recognizes Ebeling as an expert.
Latest posts by Paul Ebeling (see all)