Monterey Car Week Sees the Debut of a Aston Martin 2+2 Roadster
Friday, at a reception in Carmel, California Aston Martin announced the Vanquish Zagato Volante (flying) Roadster.
The company will make 99 of the Vanquish Zagato Volante's, its V12 engine is rated at 592hp, and Zero to 60 is 3.7 secs.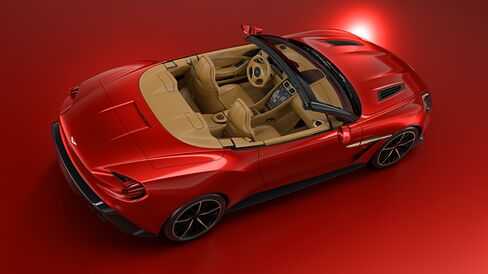 The Volante Roadster uses design elements that reach as far back as the 1960 DB4 GT Zagato race car, with the slightly curved nose and arched rear; the slanted, recessed headlights; a low-slung curve along the side-body, and extend through the Y 2002 DB7 Vantage Zagato and Y 2011 V12 Vantage Zagato.
Inside each car is carbon-fiber and bronze detailing, + high-grade leather and trademark Zagato "Z" stitching on the seats and doors, headrests and center console.
Aston Martin has not announced the pricing yet for the 2+2 roadsters
Already there are "hands up" for this newest edition to Aston Martin's lineup.
Deliveries begin in Y 2017.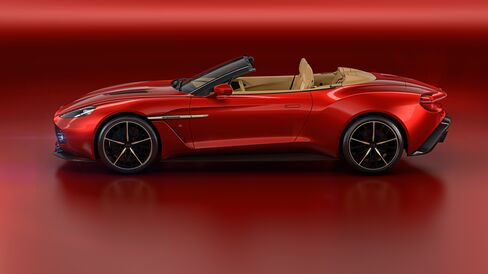 For more information go to the company's official website: http://www.astonmartin.com/
Have a terrific weekend
The following two tabs change content below.
Paul Ebeling
Paul A. Ebeling, polymath, excels in diverse fields of knowledge. Pattern Recognition Analyst in Equities, Commodities and Foreign Exchange and author of "The Red Roadmaster's Technical Report" on the US Major Market Indices™, a highly regarded, weekly financial market letter, he is also a philosopher, issuing insights on a wide range of subjects to a following of over 250,000 cohorts. An international audience of opinion makers, business leaders, and global organizations recognizes Ebeling as an expert.
Latest posts by Paul Ebeling (see all)