Islands of Thailand
Relaxing by blue/green water, white sand, in a hammock swaying between palm trees while sea laps at the shore line
Each island in Thailand distinct from the next, with its own characteristics, there a many to choose from.
Below is a list that you can selects 1 for every occasion, whether you want to party til dawn, learn to SCUBA, eat the really good food and/or escape from the world on a secluded, romantic sojourn in Paradise.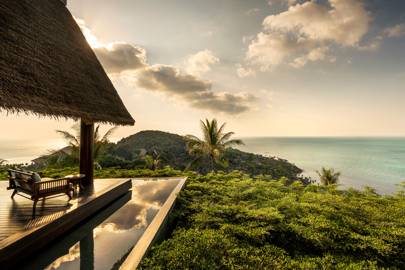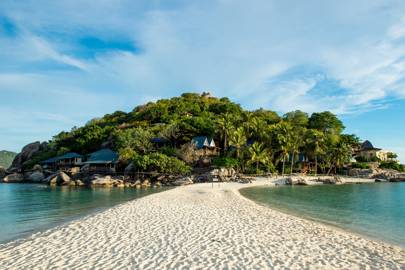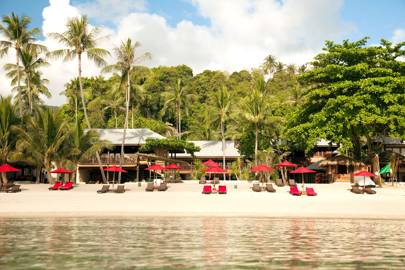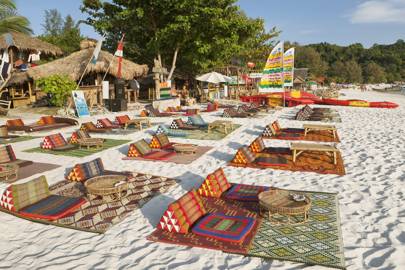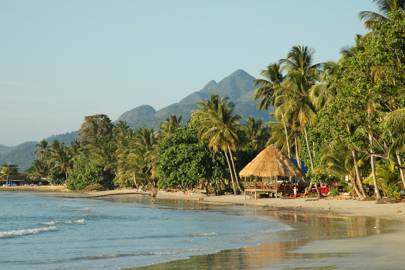 KOH PHI PHI

Best island in Thailand for: Solo & Single Travelers

If you're going on holiday on your own or with single friends then Koh Phi Phi might just be the island for you. In recent years it has been almost entirely rebuilt after the tsunami devastated it, with smarter places to stay than ever.

With a reputation for good times and lots of activities on offer (diving, snorkelling, cliff-jumping, boat trips to Koh Phi Phi Ley (pictured above), among other islets, where The Beach was filmed), Koh Phi Phi draws a young, stylish, energetic crowd with a degree of sophistication, ready to relax or to party (though not the hardcore ravers of Pha Ngan), particularly on New Year's Eve.

Days are spent sunning, swimming or exploring. Evenings are spent shopping and hanging out at beach bars, watching Thai dancers juggle with fire and dancing until the small hours with new friends. You might arrive on your own, but there's a good chance you won't leave that way.

BEST PLACES TO STAY ON KOH PHI PHI: The rooms at Zeavola Resort – well away from the busy town – are absolutely lovely, made of teakwood in traditional Thai style, and overlooking the ocean or tropical gardens. The Pool Villas must be some of the best-appointed in all the islands of Thailand. Zeavola Resort, 11 Moo 8 Laem Tong, Koh Phi Phi, Thailand (00 66 7562 7000; zeavola.com)
Have a Happy time with Happy people
The following two tabs change content below.
Paul Ebeling
Paul A. Ebeling, polymath, excels in diverse fields of knowledge. Pattern Recognition Analyst in Equities, Commodities and Foreign Exchange and author of "The Red Roadmaster's Technical Report" on the US Major Market Indices™, a highly regarded, weekly financial market letter, he is also a philosopher, issuing insights on a wide range of subjects to a following of over 250,000 cohorts. An international audience of opinion makers, business leaders, and global organizations recognizes Ebeling as an expert.
Latest posts by Paul Ebeling (see all)