Thursday the S&P 500 advanced 0.5% in a session that saw it fall as much as 3.3% early and gain as much as 2.9% in the afternoon.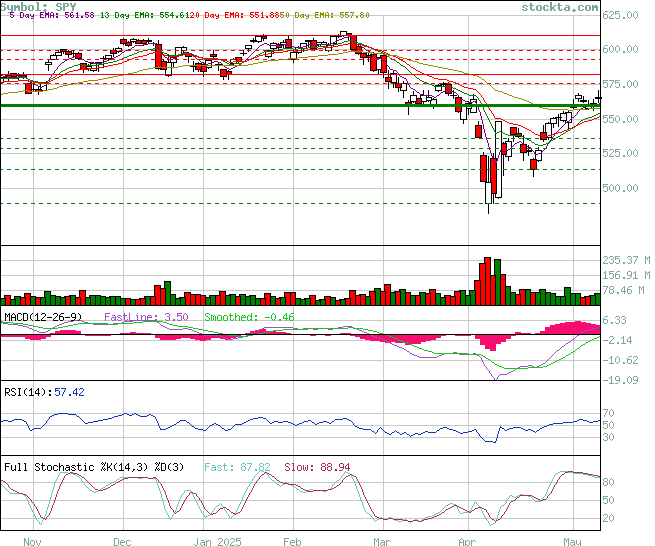 The DJIA rose 1.0%, while the NAS Comp (+2.3%) and Russell 2000 (+6.8%) were the big movers today on strong gains in technology and small-cap stocks.
Some of the world's wealthiest people spent more than $1-B to boost their stakes in companies as markets around the world dove.
Investors are optimistic because every very day there is another announcement of what the stimulus is going to be, but what clear is the recognition of The Trump Administration that funding is going to be larger, more significant than initially announced.
President Trump has opened the door to a shift in the government's relation to private industry as the coronavirus outbreak upends the nation's economy, saying he would back the government taking stakes in certain companies.

Treasury Secretary Steven Mnuchin said that equity stakes could be a part of the 100's of billions of dollars in aid to airlines and larger companies that President Trump's administration is proposing.
The Treasury Department Wednesday proposed a $1-T aid plan, which included $50-B in financing aid for airlines and $150-B for other industries, $300-B for small and mid-size businesses and $500-B for payments to individuals.

Wall Street likes the President's aid plan and Thursday the major US stock market indexes finished at: DJIA +188.27 at 20087.25, NAS Comp +160.73 at 7149.93, S&P 500 +11.29 at 2409.39
Volume: Trade on the NYSE came in at 1.7-B/shares exchanged
NAS Comp: -20.3%
S&P 500: -25.4%
DJIA: -29.6%
Russell 2000: -36.6%
HeffX-LTN's overall technical outlook for the major US stock market indexes is Bearish to Neutral overall.
Looking Ahead: Investors will receive Existing Home Sales for February on Friday.
Have a healthy day.