$DIA $SPY $QQQ $RUTX $VXX
US stock markets will deliver the steepest recoveries in their history over the next year, returning to marks from before March's C-19 coronavirus lockdowns more than 2X as fast as after the Y 2008 financial crisis, according to analysts from Citigroup.
In a note to clients dated Monday, the bank forecast the S&P 500 index and DJIA would stand at 3,160 pts and 28,400 pts respectively in June 2021, up about 7% and 15.5% up from current marks.
The forecast is aligned with the most Bullish among US market forecasters, many of whom are forecasting next to no gains for the next 12 months.
Citigroup's forecast would see the 2 Key indexes recoup 81% and 90% of the losses they suffered from February's record peaks in 465 days, or a little over 15 months. The equivalent recovery after the Y 2008 crash took the S&P 500 1,107 days and the Dow 1,288 days.
Explaining why investors have their mojo back is the easy part. Thank historic policy stimulus, indications that the collapse in the investment and consumption cycle has bottomed, as well as the global race for an experimental C-19 coronavirus vaccine.
An industry measure of market health across bond, stock and liquidity indexes has staged a revival like never before, bouncing back to early March marks, when recorded C-19 coronavirus cases globally were around 90,000 Vs more than 4.8-M today.
All told, this gauge of animal spirits has improved from the bottom by 5.4 standard deviations in just 37 trading days, a feat that took 50 days in Y 2008.
But figuring out whether the everything-rally, from stocks and Libor to credit spreads is sustainable is the hard part. With 68% of money managers in a Bank of America survey saying a Bear-market rally is underway, sentiment remains feverish suggesting the Bull market has resumed.
America is a spending nation, not 1 of savers. High Tech, Real Estate, medical and automotive will drive the recovery because of low interest rates and the inducements that retailers and restaurants will used to drive America back to its pre-Medical Malpractice normalcy said economist Bruce WD Barren Chairman of EMCO/Hanover Group.
My work shows that next leg up will be 10% on the S&P 500 and it will come this year. The support is strong at 286.44 and the overhead resistance is light through 321.11, 3 of my Key indicators are Very Bullish in here.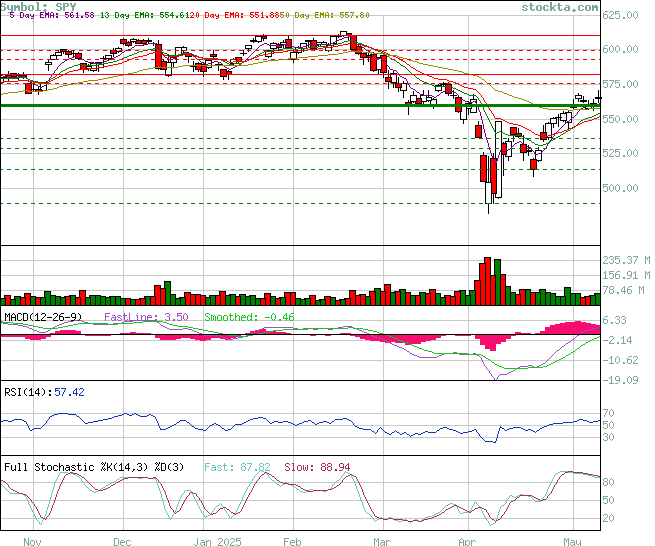 The Key component of market stress, the VIX index (VXX), has underperformed, The fear gauge of S&P 500 volatility currently has a reading of about 29, above the 20 average of the pre-2008 frame, or 1.3X more in standard deviation terms.
Have a healthy day, Keep the Faith!
The following two tabs change content below.
Paul Ebeling
Paul A. Ebeling, a polymath, excels, in diverse fields of knowledge. Pattern Recognition Analysis in Equities, Commodities and Foreign Exchange, and he it the author of "The Red Roadmaster's Technical Report on the US Major Market Indices, a highly regarded, weekly financial market commentary. He is a philosopher, issuing insights on a wide range of subjects to over a million cohorts. An international audience of opinion makers, business leaders, and global organizations recognize Ebeling as an expert.   
Latest posts by Paul Ebeling (see all)