If Winter Camping is Your Thing, Here are Some Super Places
For those campers in the know, Winter is a great time to pitch a tent. With Winter being classed as the low season, you will meet fewer people and have more tranquility.
Plus, you will also be able to visit areas that are uncomfortably and really too hot for tourism in Summer. So, if you crave solitude in the wildernesses then here some super places the USA
Death Valley National Park, California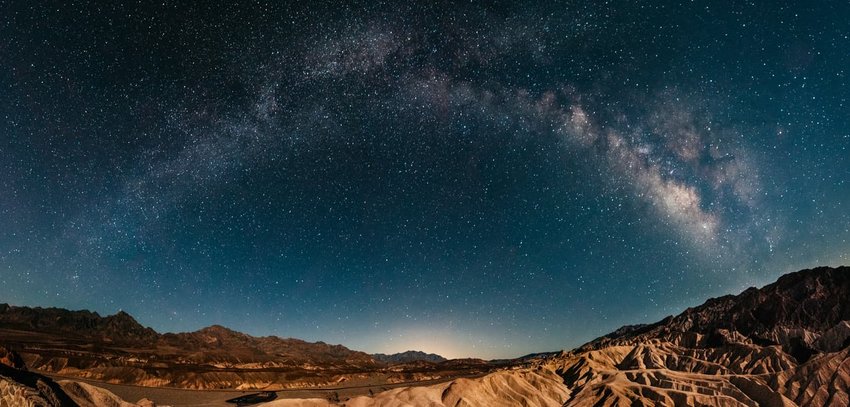 On the California/Nevada border is one of the hottest places on the planet, the largest national park on the US continent and one of its least visited.
Due to very hot Summer temperatures, Winter is the best time to go there. Covering over 3-M acres you will always be able to find somewhere to yourself.
Go there to hike miles of trails and to see the badlands from Zabriskie Point, the canyons of Artists Palette and the dunes of Mesquite Flats.
Find out more here: Death Valley National Park
Dry Tortugas National Park, Florida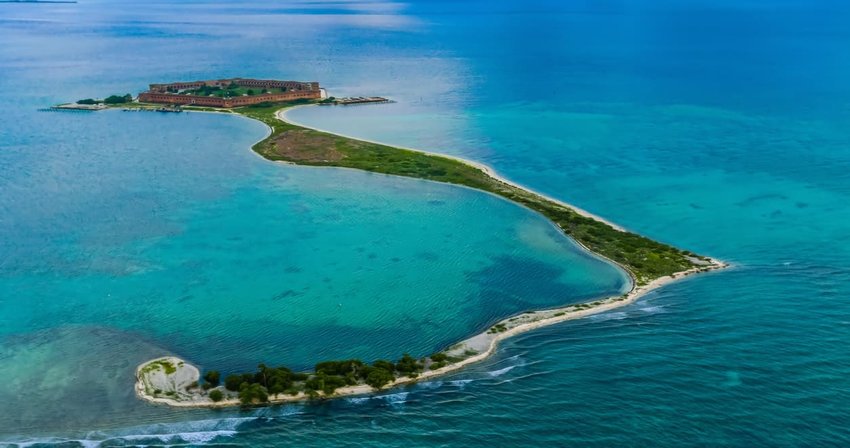 For Winter Sun and tropical island living then visit this group of seven islands in the Gulf of Mexico.
Spend your days spotting the sea life while snorkeling in crystalline waters, bird watching and visiting the 19th-Century Fort Jefferson.
With agreeable temperatures Winter is the perfect time to travel there, as Buch Key is only accessible from October to January.
Plan ahead because the boat to Garden Key Campground has a 10 person per day limit
Find out more here: Dry Tortugas National Park
Great Sand Dunes National Park, Colorado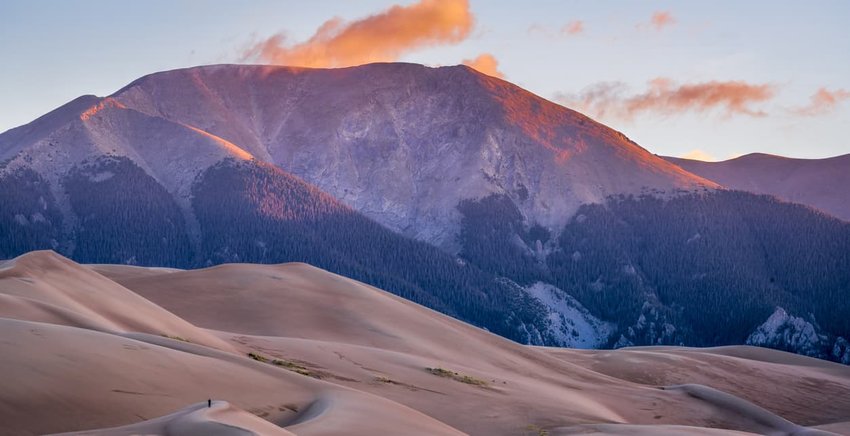 The biggest sand dunes in the US are found in Colorado.
Hiking in the dunes is possible in Winter, when the Sun warms the sand, and you can ride them on skis and snowboard.
If that is not enough then you can take your alpine gear to one of the nearby snow-covered mountains. The park's main campground closes from October to April but Zapata Falls Campground is only a 30-min drive from the dunes.
Find out more here: Great Sand Dunes National Park
Mt. Hood National Forest, Oregon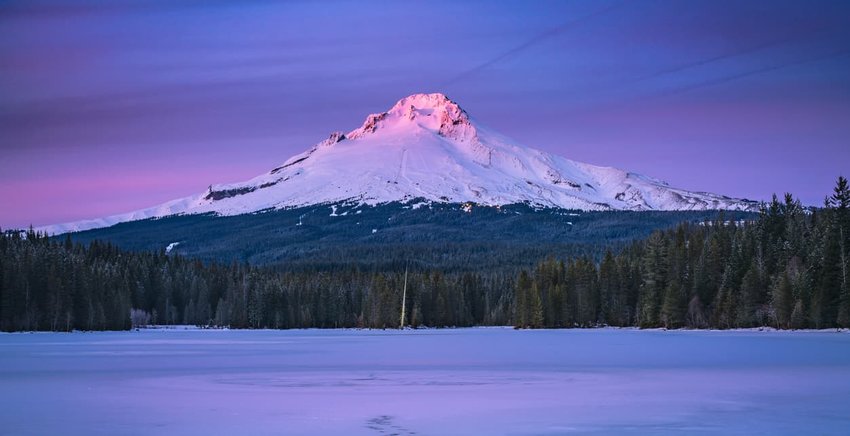 Mt. Hood is a 2-hr drive east of Portland
There you will find verdant forests, placid lakes and gently flowing streams sit in the foothills of Mt. Hood. The Winter months lure a combination of powder snow hounds and those in search of the utmost serenity.
Get your adventure sport's fix at ski areas and snow parks such as Mt. Hood Meadows. Then enjoy views of Mt. Hood while walking and skating across the frozen-over Trillium Lake. The lake's campground is among the best in the region.
Find out more here: Mt. Hood National Forest
Padre Island National Seashore, Texas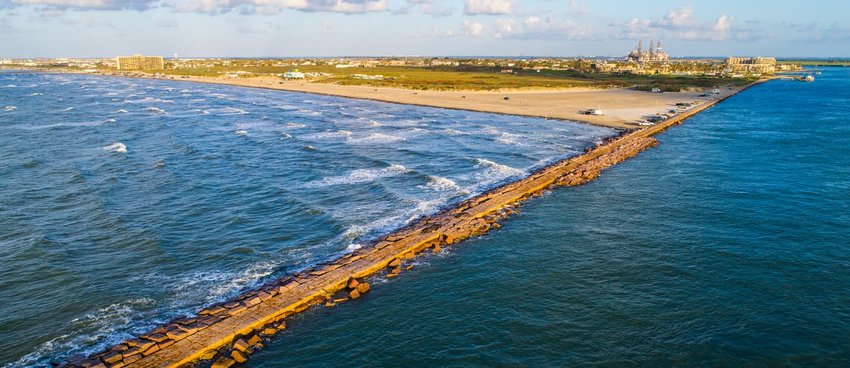 Stretching along the western shores of the Gulf of Mexico is the world's longest line of undeveloped barrier island.
From coastal prairie, tidal flats and white-sand beaches to sea turtles and almost 400 migratory birds, it is diverse.
Bird Island Basin, on the hyper-saline Laguna Madre, is a prime camping location and gateway to fishing and kayaking excursions.
Kite-boarders and windsurfers rave about the surfing conditions of the lagoon's waist deep water.
Find out more here: Padre Island National Seashore
Pictured Rocks National Lakeshore, Michigan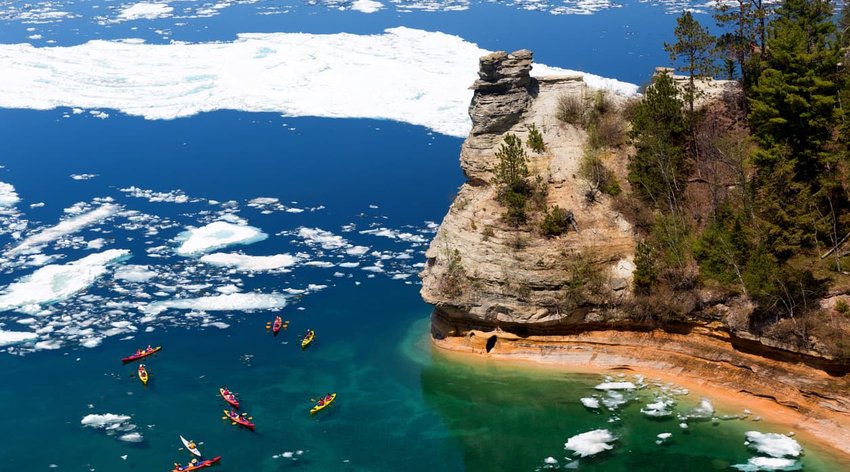 A Winter Wonderland of snowy adventures awaits on the shores of Lake Superior.
Sandstone cliffs draped in snow, frozen waterfalls and the forests resemble scenes from fairy-tale movies. There are 20 miles of cross-country skiing trails to explore, the chance to view ice caves and opportunities to go ice climbing and ice fishing.
And, with 14 back-country campsites inside the park, there is plenty of space to enjoy a peaceful overnight stay.
Enjoy your outdoors camping trip this Winter!
The following two tabs change content below.
HEFFX has become one of Asia's leading financial services companies with interests in Publishing, Private Equity, Capital Markets, Mining, Retail, Transport and Agriculture that span every continent of the world. Our clearing partners have unprecedented experience in Equities, Options, Forex and Commodities brokering, banking, physical metals dealing, floor brokering and trading.