Hong Kong's fine dining scene just got that much fining with the recent opening of 3 new restaurants in Central.
1. Sushi Saito Hong Kong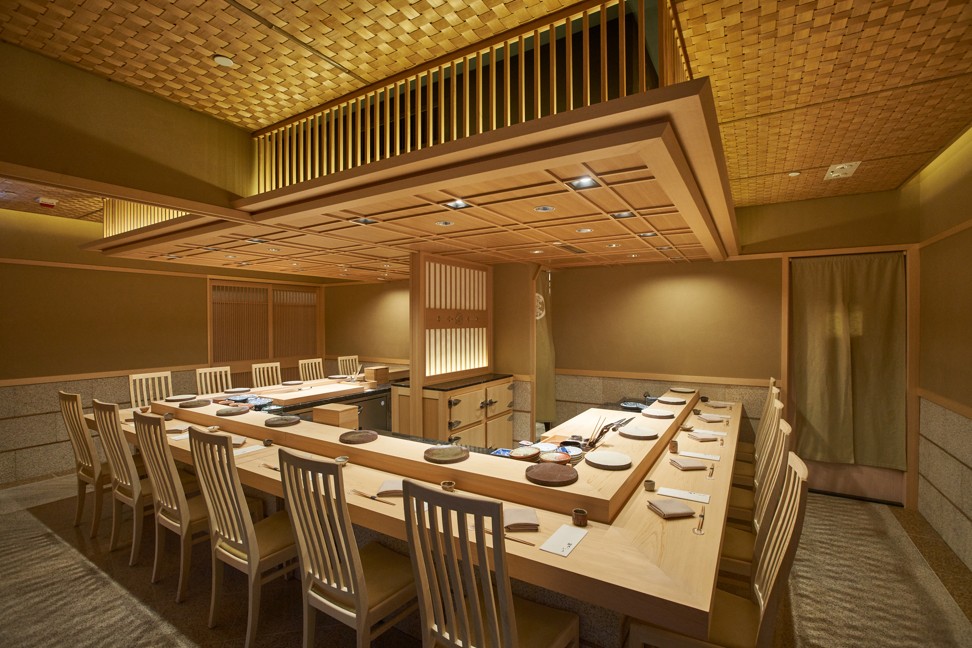 Sushi Saito at Four Seasons Hong Kong
Sushi Saito, "the Temple of Sushi in Tokyo", with 3 Michelin Stars and a spot on Asia's 50 Best Restaurants List, has opened on the 45th floor of Four Seasons Hotel. 
But before you run for the phone, there is an extensive waiting list. I was told it is at least 2 months, but press releases say up to 6 months.
Four Seasons guests and regular guests of Global Link restaurant: Tenku RyuGin, Ta Vie and La Bombance have priority.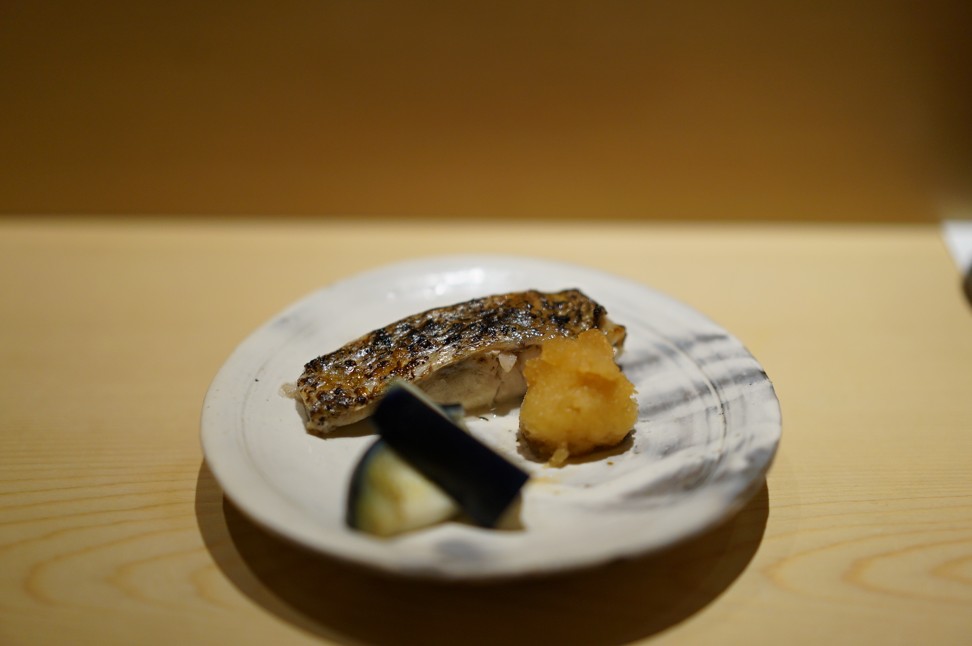 Edomae-style sushi served at Sushi Saito Hong Kong
Lunch features 14 kinds of seasonal nigiri and soup and dinner has six kinds of seasonal appetisers and 10 kinds of nigiri and soup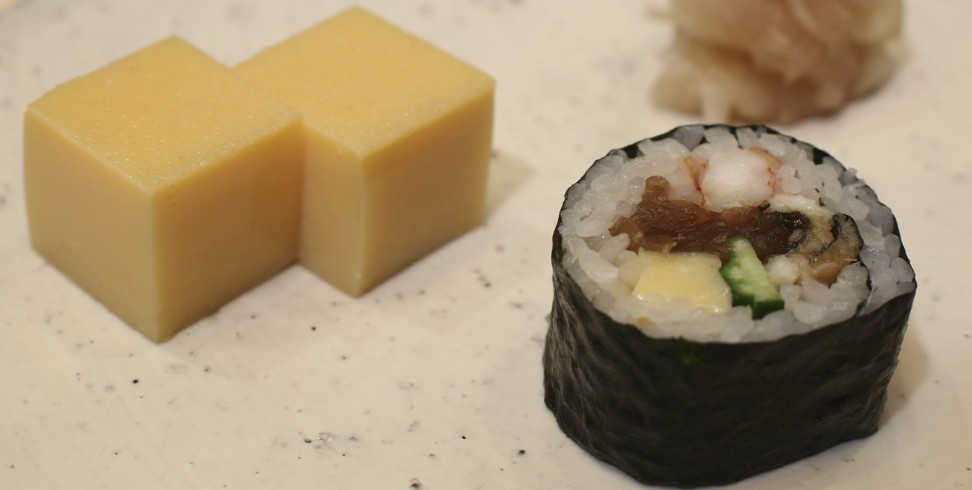 Tamagoyaki, a type of Japanese omelette, is on the menu at Sushi Saito Hong Kong
Edomae-style sushi aficionados should appreciate the restaurant, especially those who prefer tranquil settings.
Dishes are seasonal and vegetarian or non-fish, non-seafood menus are not available.
Have tried and tested and the verdict is that it is worth the wait, it is pricy.
Where: 45/F, Four Seasons Hotel Hong Kong, 8 Financial Street, Central 
2. Arbor at H Queen's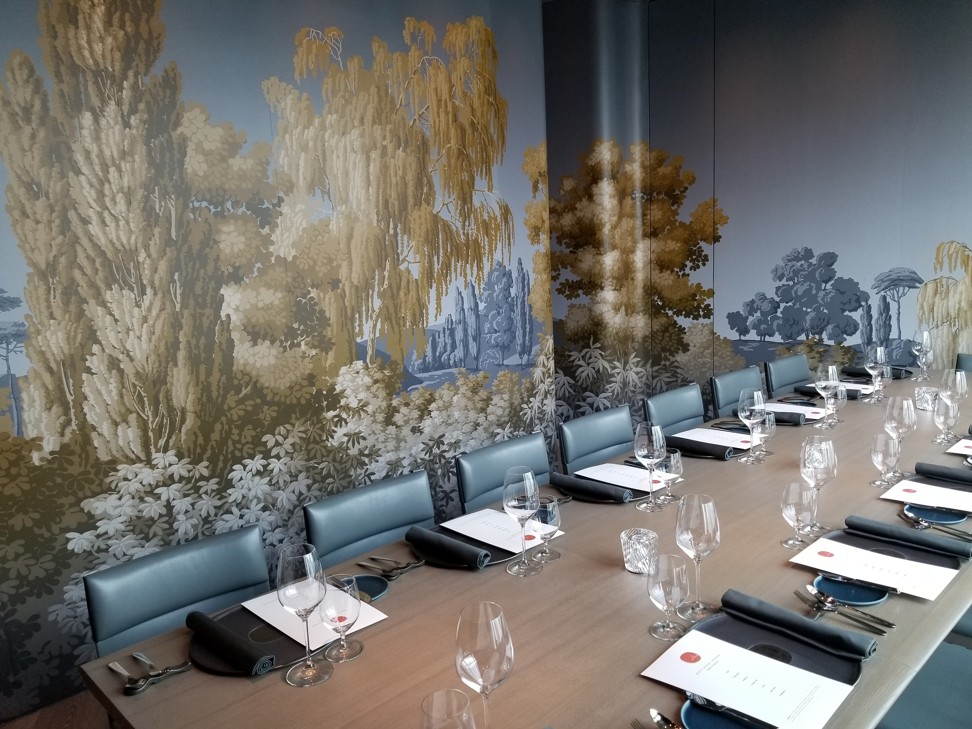 The private room at Arbor at H Queen's, in Central.
Gourmet Dining Group opened a new fine dining concept last year at H Queen's.
Serving innovative French cuisine with Japanese ingredients, Chef de Cuisine Eric Räty says there is a touch of his homeland, Finland, in the mix, too.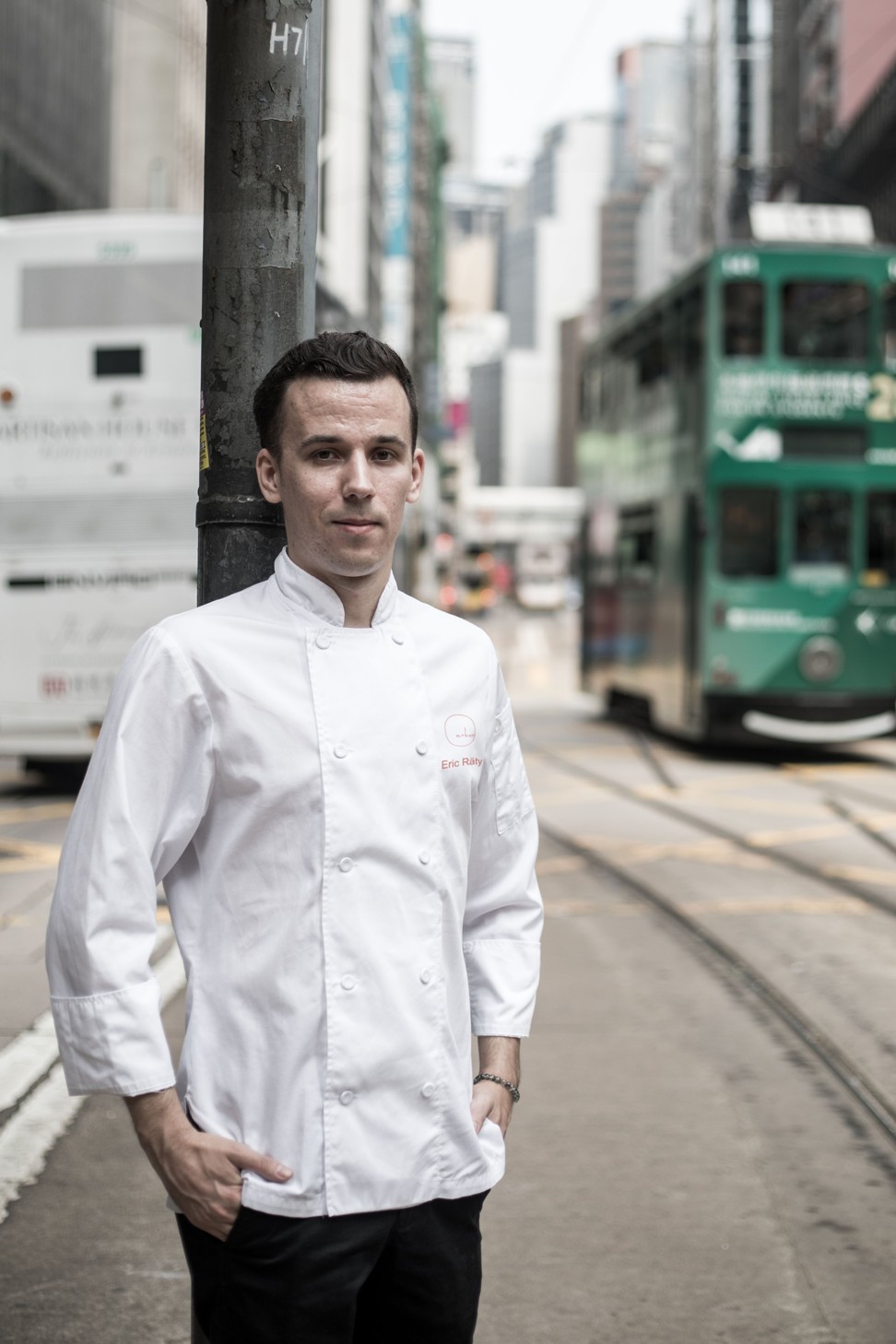 Arbor's Chef de Cuisine Eric Räty
Arbor's menu is inspired by nature with a fundamental respect for the changing seasons with dishes reflecting the forest and the trees through flavor, fragrance, preparation technique and creative presentation.
Dishes are light with sharp flavors to excite the palate.
The wine cellar offers a balance of established vintages from well-known producers and bold winemakers worthy of exploration.
Renowned design company Yabu Pushelberg, which also designed Épure, created an ambiance of rustic sophistication.
Glenn Pushelberg's "high-humble" design features a collection of warm, soft textures and botanic tones. He has achieved his idea of creating a relaxed haven in busy Central.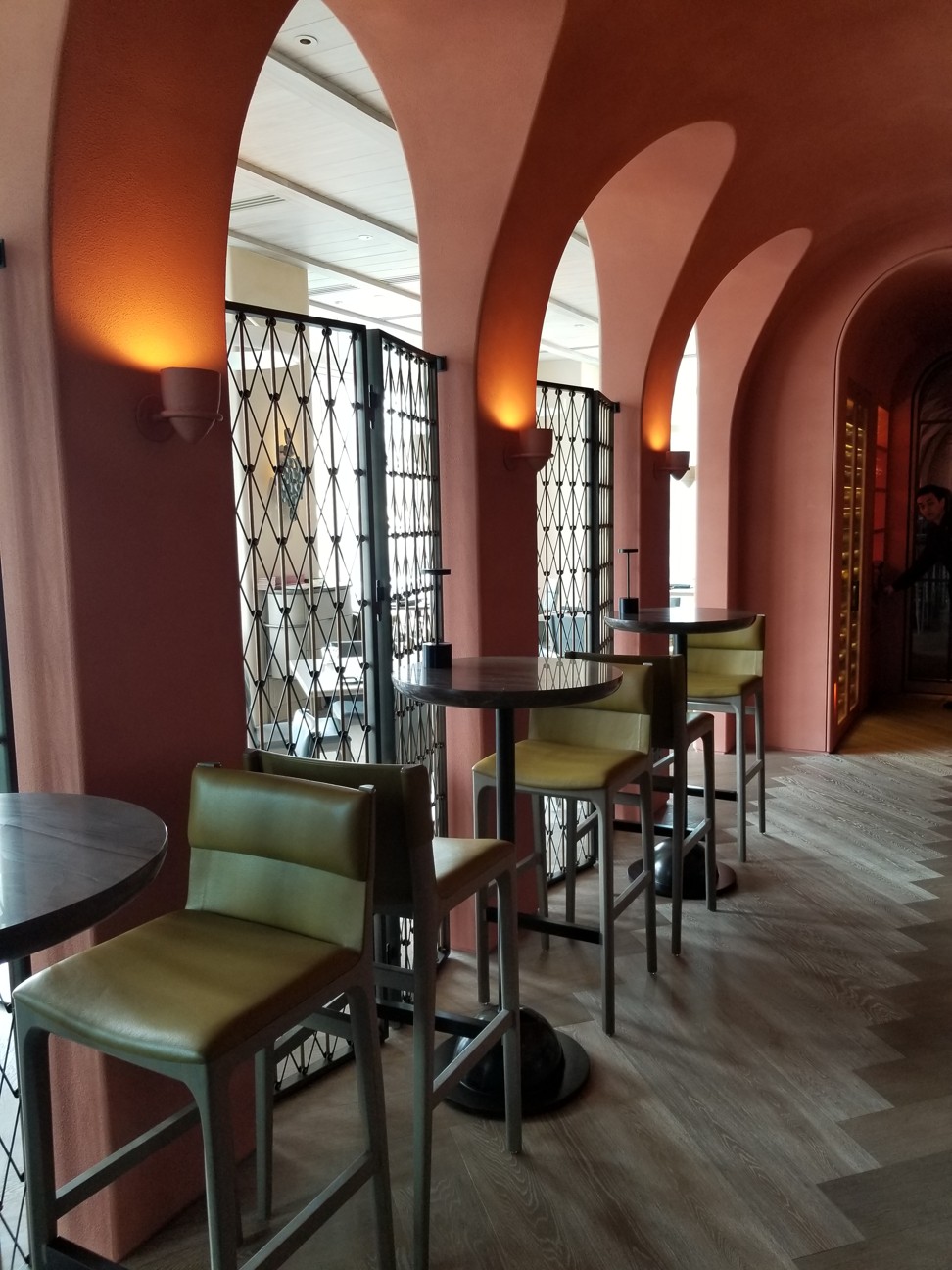 Arbor's bar area at H Queen's
Menu showstoppers include the langoustine in tomato with a pop of candy, which was smoky, sweet and fresh; the desserts, too, especially the soy ice cream on top of duck egg with white chocolate next to soy beans and wafer and the madeleine, straight out of the oven.
Arbor's dessert of salty egg with white chocolate, soy ice cream and beans
The verdict: There are some Wow dishes on this menu.
Where: 25/F, H Queen's, 80 Queen's Road Central, Central
3. ECRITURE at H Queen's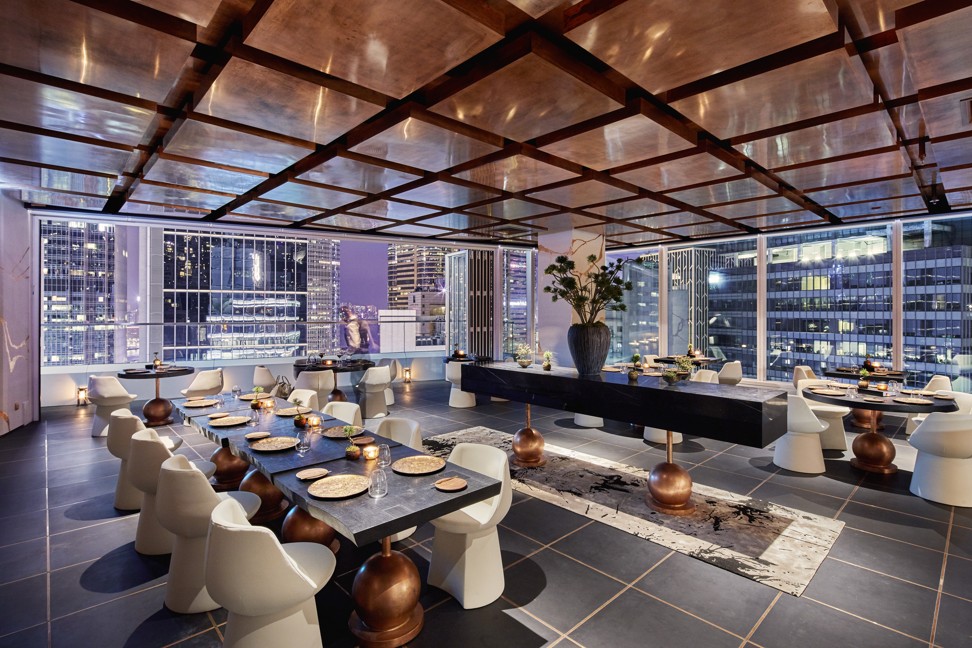 The main dining area at ECRITURE, a newly opened restaurant at H Queen's.
Le Comptoir, known for artistic dining at restaurants such as Bibo and The Ocean by Olivier Bellin, has opened on the top of H Queen's with ECRITURE.
Executive Chef Maxime Gilbert presents French dishes with a Japanese twist.
Ingredients are seasonal and precedence has been given to artisanal producers who supply the best quality food.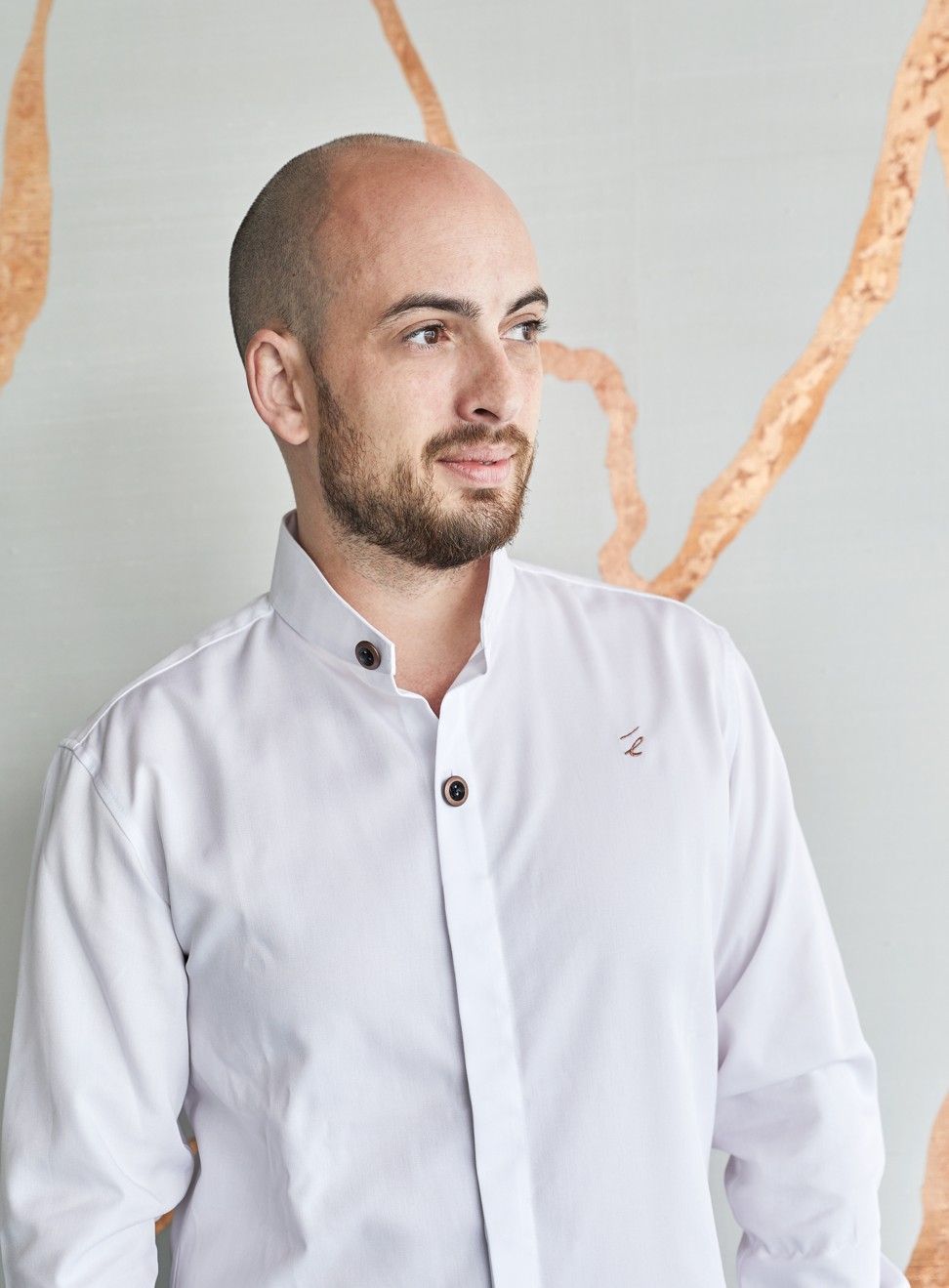 Maxime Gilbert, Executive Chef of ECRITURE
The menu changes seasonally, but right now diners can expect Hokkaido scallops contisée with black truffle cooked in a crispy beignet and raw Amaei prawn tail served with a delicate red onion jelly and beetroot feuillantine.
And for dessert, cauliflower and white chocolate mousse with Schrencki caviar, which, with its intriguing ingredients, delivered.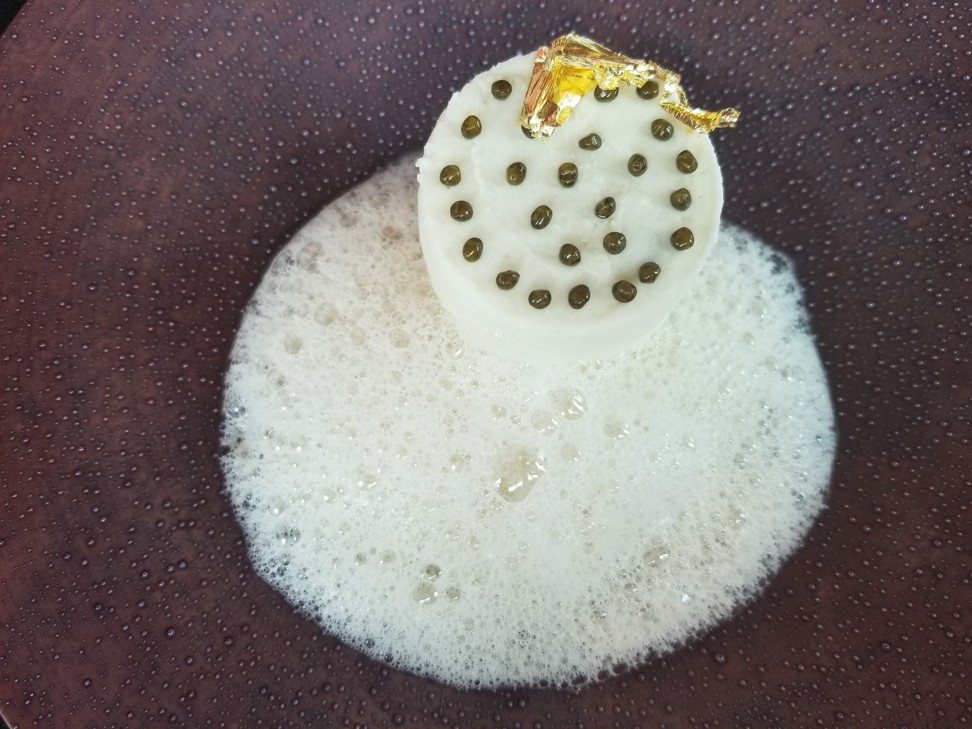 The restaurant is named after a series of paintings by celebrated Korean artist Park Seo-bo, which can been seen here.

The private room at ECRITURE at H Queen's, Central
There are many contrasts in the design, such as geometric shapes uniting with fluid lines, the colors and textures of soft organic wallpaper beside the symmetrical copper ceiling and black hardwood tables next to white chairs.
The rooftop has become a great place for a drink or 2 while admiring the cityscape.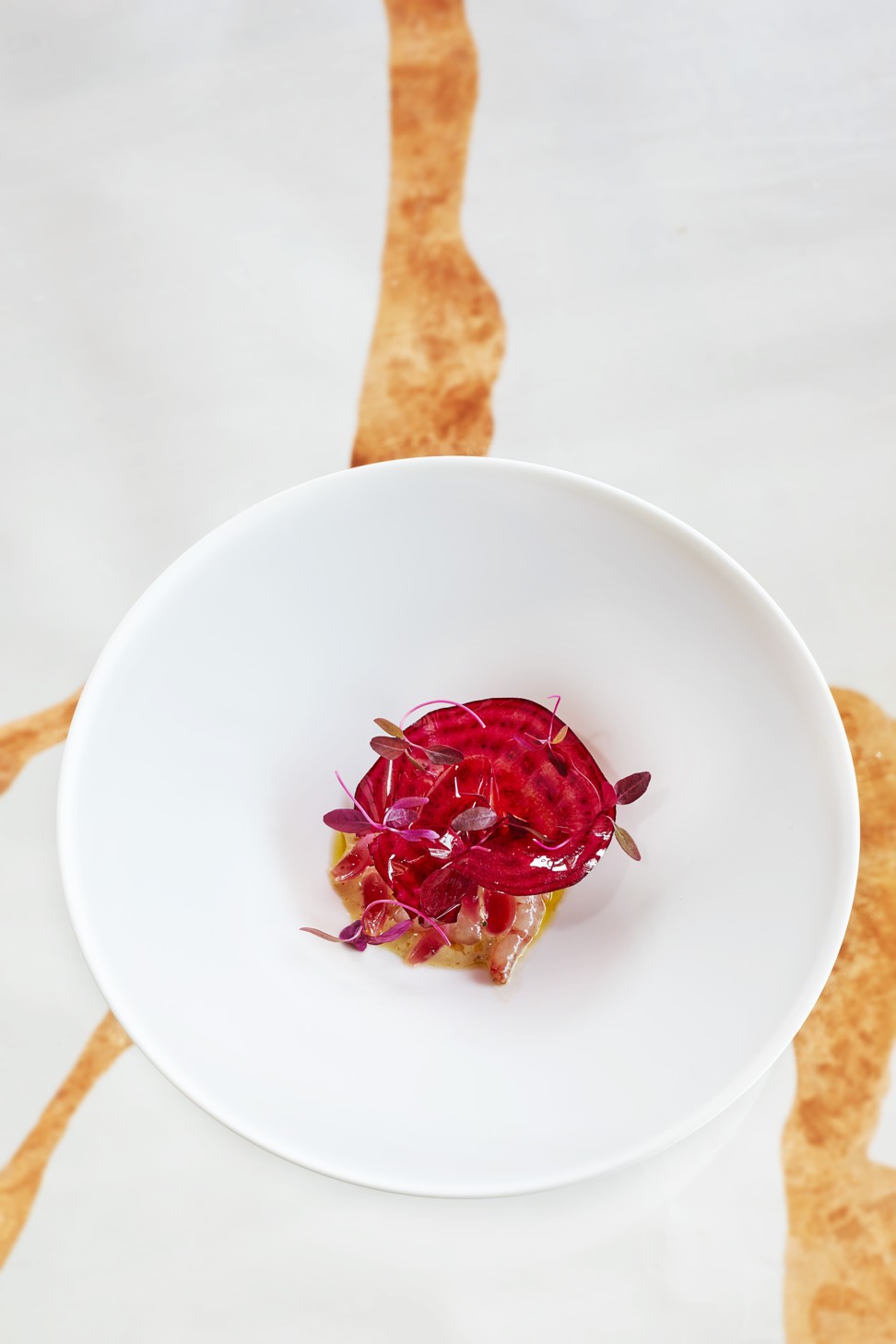 Executive chef Maxine Gilbert's raw Amaei prawn tail served with red onion jelly and beetroot feuillantine at ECRITURE
But back to the food. Gilbert's influences at Amber and those of Chef Yannick Alléno shine through.
The verdict: Definitely a new spot for local fine dining foodies to frequent.
Where: 26th floor, H Queen's, 80 Queen's Road Central
Hong Kong is a food lovers paradise…
The following two tabs change content below.
HEFFX has become one of Asia's leading financial services companies with interests in Publishing, Private Equity, Capital Markets, Mining, Retail, Transport and Agriculture that span every continent of the world. Our clearing partners have unprecedented experience in Equities, Options, Forex and Commodities brokering, banking, physical metals dealing, floor brokering and trading.
Latest posts by HEFFX Australia (see all)