Go Out, Take the Time, Look at the Sky, See the Stars
Many of us living in urban areas, where street lights, neon signs and high-rise buildings are common, so star gazing is not a given.
This calming pleasure is there for those who really like looking up (not down), envisaging life on another planet and forming images of celestial activity.
Below is our list of the best locations for stargazing in the US.
They range from the vast quiet of National Historical Parks to towns, cities and historical places that are members of the International Dark Sky Places, so here they are, yours to enjoy, travel there.
Chaco Culture National Historical Park, New Mexico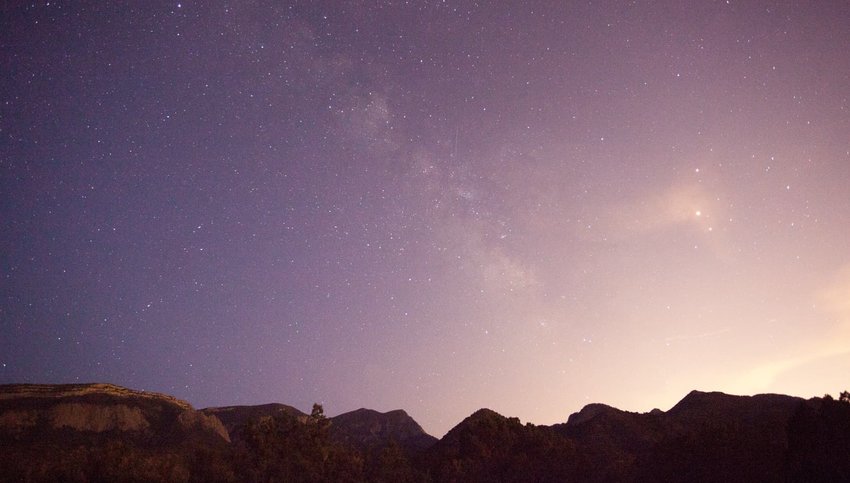 This park is a prehistoric archaeological site and on clear nights you can appreciate the starry skies as our ancestors did thousands of years ago. Great effort is made to make stargazing possible for tourists, but also for the park's wildlife, some which need darkness to survive.
The Chaco Night Sky Program runs between April and October and features astronomy workshops for everyone from school children to astronomers.
Bryce Canyon National Park, Utah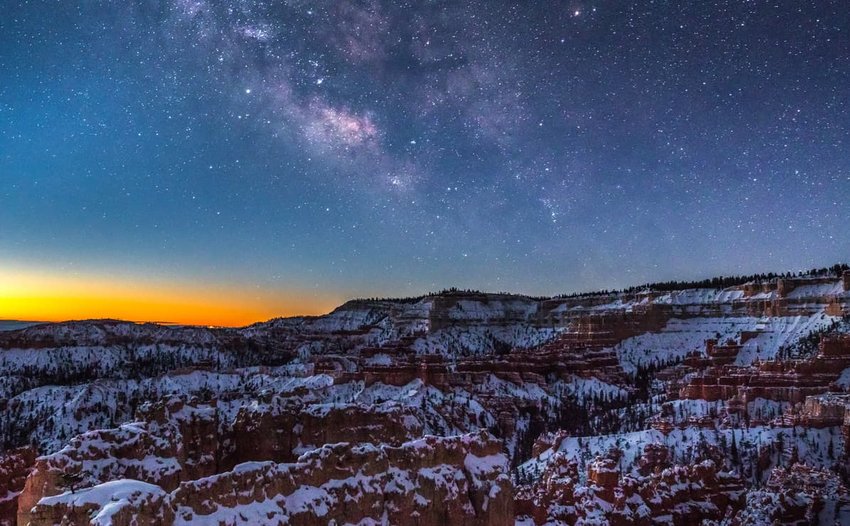 One of the things that will get your attention upon arrival to Bryce Canyon is how dry and pollution free the air is. This combination makes it among the darkest places in the country.
So, if your 'cup of tea' is tracing the Milky Way from 1 horizon to the other then this is the place to do it.
The week of and prior to the New Moon are the best times, millions of stars shine bright on Moonless nights.
Check the Astronomy and Night Sky Programs for events.
Devil's Tower National Monument, Wyoming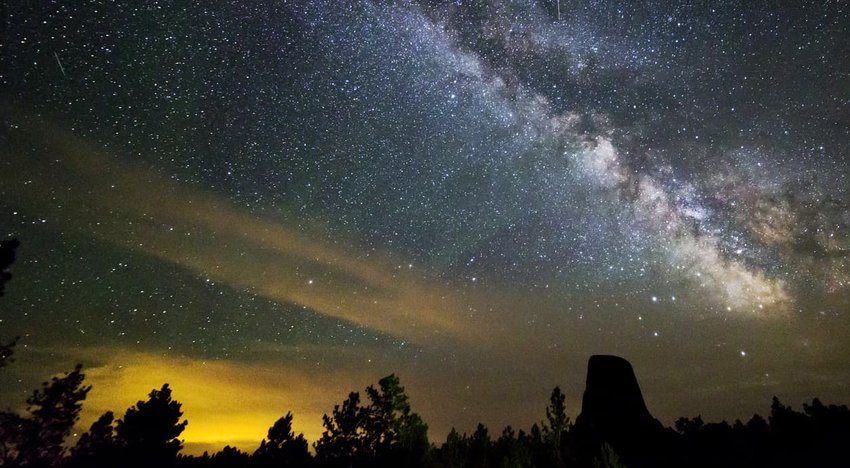 The landscapes of Devil's Tower are as ethereal as you are likely to experience and you will feel like you are sat on a far-off planet when stargazing there.
It is so otherworldly that Steven Spielberg used it as a setting for Close Encounters of the First Kind.
Go in Summer for the best chance of seeing the Milky Way curve over the centerpiece monolith. There are excellent trails that take you to secluded spots away from campgrounds.
Flagstaff, Arizona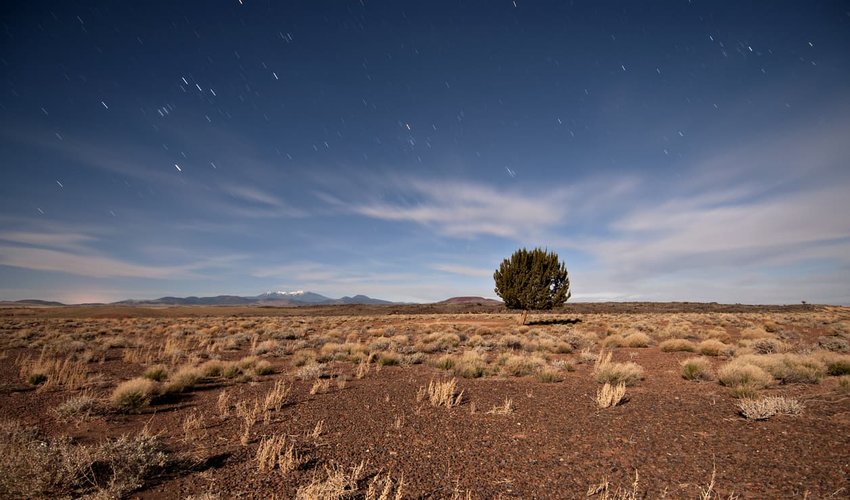 Flagstaff is the 1st city to become a designated International Dark-Sky City. It even has its own dark sky preservation program, called Flagstaff Dark Skies Coalition.
By just standing on an unlit city street you will have a good chance of viewing hundreds of constellations and the Milky Way. If you take your astronomy more seriously then pass by the Lowell Observatory for a guided tour.
Headlands International Dark Sky Park, Michigan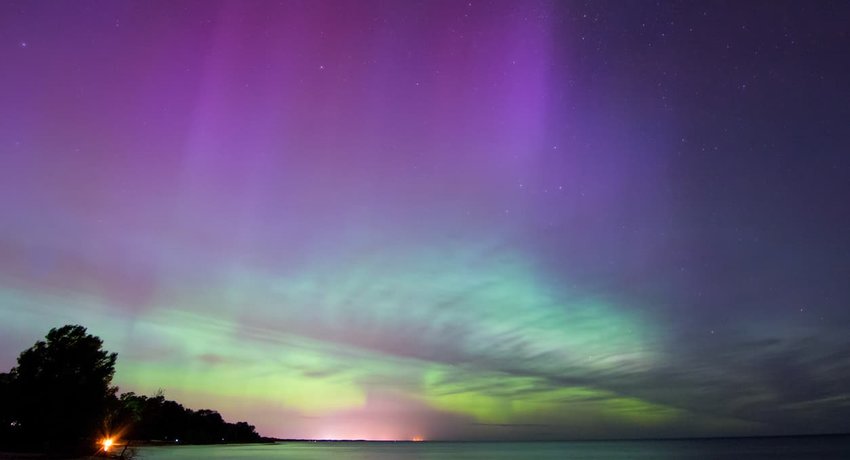 While the Headlands may not compete with some of the more remote parks, its location on the northwestern shores of Lake Michigan give one a different perspective.
Besides the stars, watching the Full mMoon illuminate the lake is unforgettable. And there's the added bonus of being able to witness the Northern Lights. Keep an eye out for updates on the park programs and events.
Joshua Tree National Park, California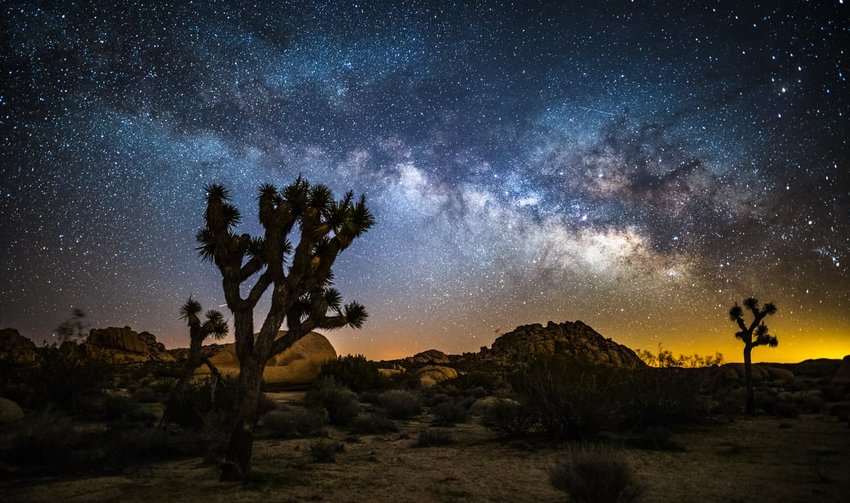 Nights rarely get darker in Southern California than at the Joshua Tree.
After a spectacular Sunset, countless stars, planets and meteorites begin to appear above the park's high and low desert landscape.
There's superb stargazing to be enjoyed around the 9 campgrounds. Emblematic landmarks, such as Arch Rock, make interesting foregrounds for photos of the galaxy.
Visit in November for the Night Sky Festival.
Mauna Kea, Hawaii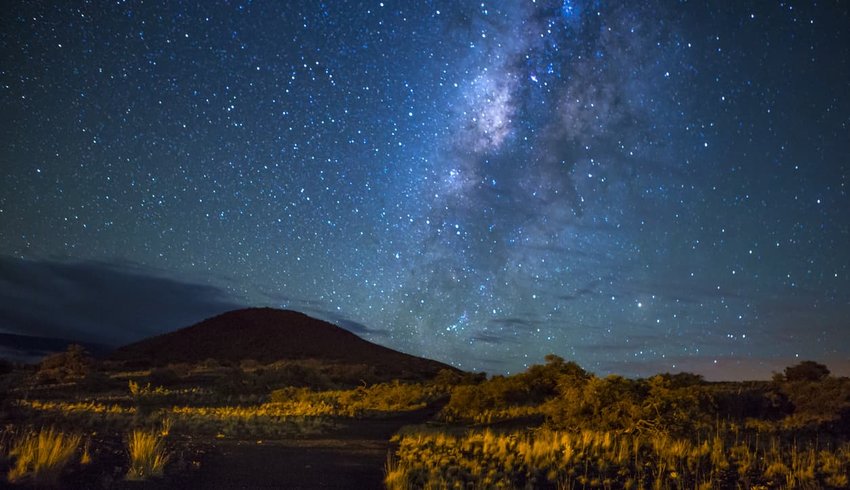 On Hawaii's Big Island is Mauna Kea, a towering dormant volcano and the island state's highest point.
Lauded by astronomers as 1 of the world's best stargazing destinations, the visibility is helped by an inversion cloud layer that protects the summit from the damp sea air.
You can hike or drive by 4WD to the Summit, where international astronomy teams conduct research round the clock. The Maunakea Visitor Information Center runs free programs without the need to go all the way to the Top.
Have a terrific time outside in nature.
The following two tabs change content below.
Paul Ebeling
Paul A. Ebeling, polymath, excels in diverse fields of knowledge. Pattern Recognition Analyst in Equities, Commodities and Foreign Exchange and author of "The Red Roadmaster's Technical Report" on the US Major Market Indices™, a highly regarded, weekly financial market letter, he is also a philosopher, issuing insights on a wide range of subjects to a following of over 250,000 cohorts. An international audience of opinion makers, business leaders, and global organizations recognizes Ebeling as an expert.
Latest posts by Paul Ebeling (see all)