Ferrari's (NYSE:RACE) Limited-Edition Special Series ++
$RACE
All Ferraris are special cars, no one disagrees with that..
They inspire strong feelings, impress drivers with their capabilities, they have and aura about them. Some Ferraris more than the others, and they are the Limited-Edition Special Series.
These are the HyperSupercars that adorn many boys bedroom walls, and get more magazine inches and ink than any other brands offerings.
See them below, as follows:
288 GTO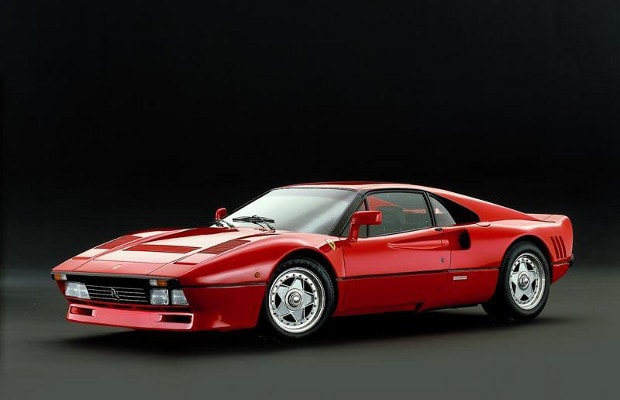 Year Introduced: 1984
Number Produced: 273
Sticker Price: $85,000
Engine: 2.8L Twin-Turbo V8
Power: 400 hp
Torque: 366 lb-ft
Signature Feature:Homologated for Group B rally.
The 1984-1985 Ferrari 288 GTO was the 2nd Ferrari to be dubbed Gran Turismo Omologato, as it was homlogated for Group B rally.
The FIA cancelled the Groub B class due to a number of high-profile, fatal accidents. As a result, the 288 GTO never got to race. It did absolutely destroy roads and tracks around the world.
F40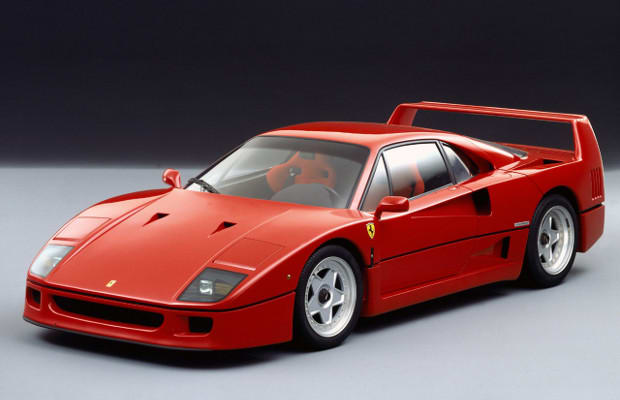 Year Introduced: 1987
Number Produced: 1,315
Sticker Price: $470,000
Engine: 2.9L Twin-Turbo V8
Power: 478 hp
Torque: 425 lb-ft
Signature Feature: An aerodynamic design with reduced drag and added downforce
The 288 GTO Evoluzione was an experimental car that was to be Enzo Ferrari's legacy, but the dissolution of Group B meant that it never got its intended glory.
The Evoluzione program then evolved into Ferrari's HyperSupercar program, in which the company built some of the most technologically advanced road cars ever made.
The F40 was the the 1st of these engineering marvels.
F50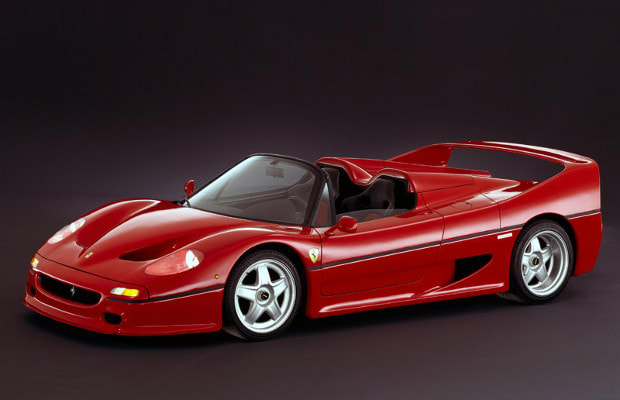 Year Introduced: 1995
Number Produced: 349
Sticker Price: $480,000-$550,000
Engine: 4.7L V12
Power: 513 hp
Torque: 347 lb-ft
Signature Feature: The engine was taken from the 333 SP race car and built on F1 architecture.
The F40 was a fantastic way for Ferrari to celebrate its 40th anni and an amazing car for founder, Enzo Ferrari, to have unveiled. However, by 1995, on the company's 50th anni, technology had marched on, and a new HyperSupercar was needed.
The F50 was more extroverted than either of its successors, given its convertible body style and flamboyant styling, but it was no less capable. It was the 1st special series to house a V12 engine.
Enzo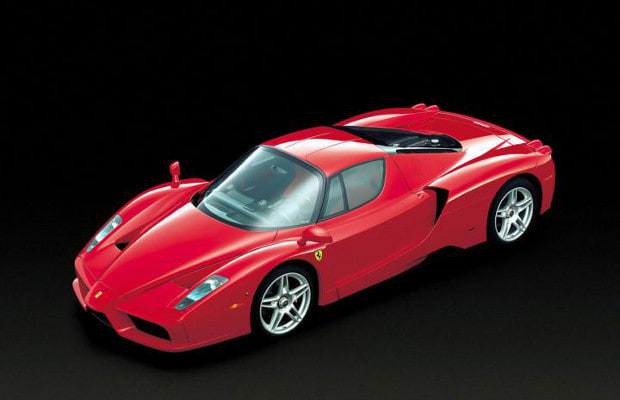 Year Introduced: 2002
Number Produced: 399
StickerPrice: $659,330
Engine: 6.0L V12
Power: 651 hp
Torque: 485 lb-ft
Signature Feature: The F1 tech, and F1 pointy nose.
The Enzo had 2 issues to best: the F50 and Ferrari's revered founder, Enzo Ferrari. That's why the engineers crammed as much F1 technology into the Enzo as they possibly could, like the paddle-shifted transmission and carbon-ceramic brakes, and then continued on to technologies that had been banned from F1, like active aerodynamics and traction control.
The Enzo is nothing short of legendary, and is still one of the fastest cars ever made.
LaFerrari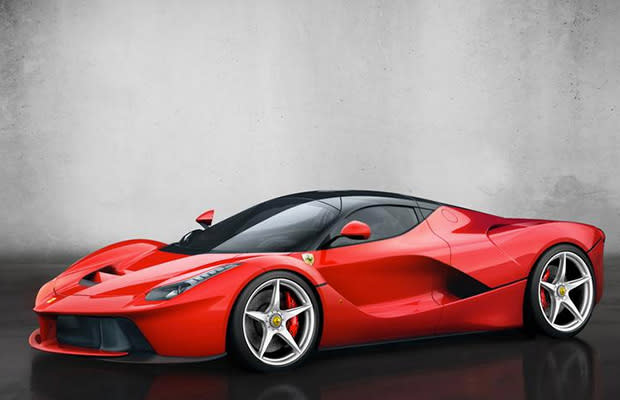 Year Introduced: 2013
Number to be Produced: 499
StickerPrice: Estimated id="mce_marker".3 Million
Engine: 6.3L V12 with a HY-KERS Electric Motor
Power: 949 hp
Torque: 663 lb-ft
SignatureFeature: The hybrid drivetrain and the silly-ass name
We had been waiting to see how Ferrari would surpass the Enzo for a long time, and at the 2013 Geneva Motor Show, found out.
Like McLaren and Porsche's new Supercars, LaFerrari is a hybrid, and this is more for performance than efficiency.
Electric motors are at 100% torque from Zero rpms, and that helps this HyperSupercar get to 60 mph in less than 3 secs and on to 120 mph in less than 7.
Rumors about a LaFerrari convertible have been flying around since 2014, when we rendered the model based on the coupe version.
Come Y 2016 and Ferrari CEO Sergio Marchionne finally confirmed that a drop-top model is in the works. In July 2016, Maranello unleashed the 1st official photos of the LaFerrari Aperta, while the Paris Motor Show hosted to HyperSupercar's public debut.
And now the LaFerrari comes as a Spyder, really a super car.
For those who can only dream about the HyperSupercars have a look a the Special Editions, they are a bit more accessible to the clienti.
| | | | | | | | |
| --- | --- | --- | --- | --- | --- | --- | --- |
| Symbol | Last Trade | Date | Change | Open | High | Low | Volume |
| NYSE:RACE | 59.28 |  12 January 2017 | -0.13 | 60.57 | 60.63 | 58.01 | 825,500 |
HeffX-LTN Analysis for Ferrari:
Overall
Short
Intermediate
Long
Very Bullish (0.50)

Bullish (0.26)

Very Bullish (0.58)
Very Bullish (0.67)
Stay tuned…
The following two tabs change content below.
HEFFX has become one of Asia's leading financial services companies with interests in Publishing, Private Equity, Capital Markets, Mining, Retail, Transport and Agriculture that span every continent of the world. Our clearing partners have unprecedented experience in Equities, Options, Forex and Commodities brokering, banking, physical metals dealing, floor brokering and trading.
Latest posts by HEFFX Australia (see all)