Ferrari (NYSE:RACE) will pay its annual dividend of 1.13 on 5 May 20. As a percentage of RACE's closing price Friday at 161.34, this dividend works out to approximately 0.70% share
Below are dividend history charts for Ferrari showing historical dividends prior to the most recent Ferrar declared.
Ferrari is the Aristocrat of the automotive sector.
The Maranello Outfit will hold its annual shareholders meeting 16 April in Amsterdam.
Enzo Ferrari's iconic Italian Supercar manufacturer claimed the title according to the latest Brand Finance Global 500 2019 report launched at the World Economic Forum in Davos.
HeffX-LTN overall technical outlook for RACE is Bullish to Very Bullish, there is Key resistance 167.05, and support is 160.77.
Our overall technical outlook is Bullish in here, as 3 of my key indicators are Very Bullish.
Ferrari finished at 161.04, +7,04 Friday in NY, the Maranello Outfit's shares were raised to Buy from Hold at HSBC.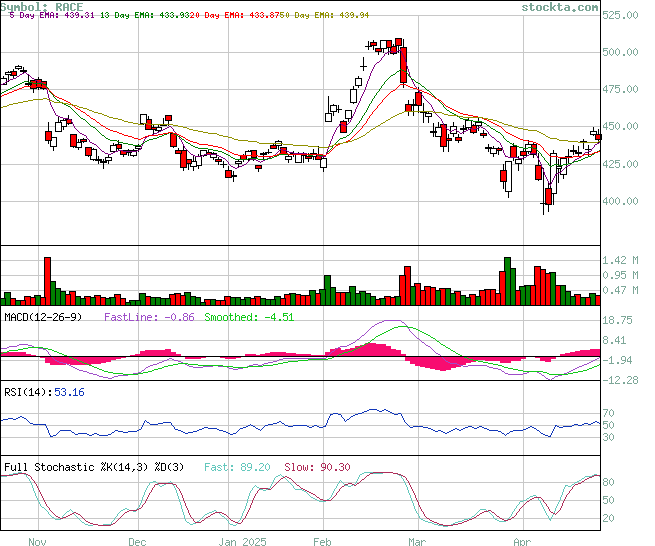 Ferrari will continue to create value in the long term. Ferrari is a quality 1st long term luxury products investment, and I have called it at it at 200+/share long term, adjusting it to 200/share short term (after the virus) and siding with BAML to 230 long term for now.
Have a healthy day, Keep the Faith