$RACE
FLASH: THE FERRARI F8 TRIBUTO, 1ST OF 5 NEW MODELS UNVEILED IN 2019 DRIVING STRONG REVENUE
Ferrari F8 Tributo Successfully presented at the Geneva Motor Show on 5 March 2019, the Ferrari F8 Tributo represents the most powerful V8 in the Maranello Outfit's history for a non-special series Supercar and sets the benchmark for turbos, and for engines across the board.
The F8 Tributo delivers its 720 cv without a hint of a turbo lag and produces an evocative soundtrack. Instantaneous power is matched by exceptional handling due to the car's advanced vehicle dynamics.
Ferrari (NYSE:RACE) announces its consolidated preliminary results for the Q-1 of Y 2019, as summarized below:
Total shipments of 2,610 units, +22.7%
Net revenues of EUR 940-M, +13.1% or +11.1% at constant currency
Adj. EBITDA of EUR 311-M, +14.1% and reaching an EBITDA margin of 33.1% consistent with Y 2019 guidance
Adj. diluted EPS EUR 0.95, +21.8%
Ferrari confirmed the following performance targets for Y 2019:
Net revenues: EUR 3.5-B, over 3% growth Vs 2018
Adj. EBITDA: EUR 1.2-1.25-B, approx. 10% growth Vs 2018
Adj. EBIT: EUR 0.85-0.9-B, approx. 6% growth Vs 2018
Adj. diluted EPS: EUR 3.50-3.70/share, approx. 6% growth Vs 2018
Industrial free cash flow: EUR 0.45-B, over 10% growth Vs 2018
Ferrari Dividend Payout and Share Buyback Program
On 2 May 2019, following the approval of Shareholders at the Annual General Meeting on 12 April 2019, the Company paid a dividend in cash of EUR 1.03 per outstanding common share, corresponding to a total dividend amount of approximately EUR 193-M.
Under the common share repurchase program, the Company has purchased a further 137,374 common shares for a total consideration of EUR 16.7-M since 31 March 2019. As a result, as of 2 May 2019 the Company held an aggregate of 6,368,379 common shares in its treasury.
Pre-Market: Ferrari is trading at 138.01 +5.69, or 4.30%
Ferrari is the Aristocrat of the automotive sector.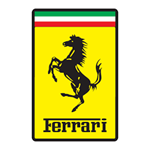 Source: Ferrari N.V. 2019
Stay tuned…
The following two tabs change content below.
HEFFX has become one of Asia's leading financial services companies with interests in Publishing, Private Equity, Capital Markets, Mining, Retail, Transport and Agriculture that span every continent of the world. Our clearing partners have unprecedented experience in Equities, Options, Forex and Commodities brokering, banking, physical metals dealing, floor brokering and trading.
Latest posts by HEFFX Australia (see all)