#Ferrari #earnings #revenue #stock
Note: Ferrari closed Monday in NY at 183.18+4.76 (+2.67%), is trading at 189.82 +6.64 (3.62%) Before hours: 7:26a EST, the stock has Strong support at 188.19 and Key resistance at 199.14 garnering a Strong Buy rating.
Ferrari N.V. (NYSE:RACE) today announces its consolidated preliminary results for Q-3 and 9 months ended September 30, 2020 is summarized below:
Total shipments of 2,313 units, down by 161 units Vs prior year, driven by production cadence
Net revenues of Euro 888 million, decreased by 3.0% with core business revenues up 2.6% driven by the deliveries of the Ferrari Monza SP1 and SP2
EBITDA of Euro 330 million, up 6.4% versus prior year, with an EBITDA margin of 37.2%, up 330 basis points due to favorable mix / price and cost containment measures
EBIT of Euro 222 million essentially in line with prior year, with an EBIT margin of 25.0%
Positive Industrial free cash flow generation of Euro 77 million
FY 2020 Guidance revised to the Top end of the August 3rd guidance subject to trading conditions unaffected by further COVID-19 chaos restrictions.
Attachment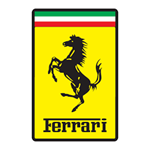 Source: Ferrari N.V.
Ferrari N.V., through with its subsidiaries, designs, engineers, produces, and sells luxury performance sports cars.
The company offers sports, GT, and special series cars; limited edition hypercars; Fuori series, one-off, and track cars; and Icona cars.
It also provides non-registered racing cars; and spare parts and engines, as well as after sales, repair, maintenance, and restoration services for cars. In addition, the company licenses its Ferrari brand to various producers and retailers of luxury and lifestyle goods and Ferrari World, theme parks in Abu Dhabi, UAE and Barcelona, Spain.
Further, it provides direct or indirect finance and leasing services to retail clients and dealers; manages race tracks, as well as owns and manages two museums in Maranello and Modena, Italy; and develops and sells a line of apparel and accessories through its monobrand stores.
As of 31 December 2019, it had a total of 44 retail Ferrari stores, including 24 franchised stores and 20 owned stores. The company also sells its products through a network of 166 authorized dealers operating 187 points of sale worldwide, as well as through its Website, store.ferrari.com. Ferrari N.V. was founded in Y 1947 and is HQ'd in Maranello, Italy.
Ferrari is The Aristocrat of the automotive sector.
Enzo Ferrari's iconic Italian Supercar manufacturer claimed the title according to the latest Brand Finance Global 500 2019 report launched at the World Economic Forum in Davos
HeffX-LTN overall technical outlook for RACE is still overall Bullish, the Key resistance is at 199.14, the Key support is at 180.12.
Our overall technical outlook is Bullish, a Key indicators are Bullish long-term. Ferrari reports earnings for Q-3 on 3 November.
A live audio webcast and conference call of the Y 2020 Q-3 results at 2:00p GMT / 3:00p CET / 9:00s EST Tuesday, 3 November
Details for accessing this presentation will be available in the Investors section of Ferrari's corporate website at http://corporate.ferrari.com prior to the event. Please note that registering in advance is required to access the conference call details. For those unable to participate in the live session, a replay will remain archived on Ferrari's corporate website (http://corporate.ferrari.com) for 2 wks after the call.
Ferrari finished trading Monday at 178.42, -0.15 in NY. It's all time high was marked at 199.97 marked intraday Wednesday, 26 August.
The Maranello Outfit's shares were raised to Buy from Hold at HSBC, Morgan Stanley and Bank of America.
Ferrari will continue to create value in the long term as it becomes the world's 1st Super Luxury brand.
Ferrari is a quality 1st long term luxury products investment, and I called it at it at 200+/share ATV (after the virus) and sided with BAML to 230 long term.
Thursday, 13 August I raised my long term target to 300, a Strong Bull call.
Ferrari has an average rating of Buy and an average target price at 194.33.
The Maranello Outfit's shares were raised to Buy from Hold at HSBC.
Ferrari will continue to create value in the long term. Ferrari is a quality 1st long term luxury products investment, and I have called it at it at 200+/share long term, adjusting it to 200/share short term ATV and siding with BAML to 230 long term for now.
The stock is now considered defensive in the sector.
Have a healthy day, Keep the Faith!