Ferrari (NYSE:RACE) Formula 1 Team's New Tech Line-up Working
$RACE
Maurizio Arrivabene, The Scuderia's Team leader believes the action he has taken to turn its fortunes around is working after an improved showing in the last 2 Grands Prix.
Since James Allison departed as technical director in July, with engine chief Mattia Binotto taking over his former role, Ferrari has been making changes to its technical structure.
Enrico Cardile has been brought over from the GT project to take on the role of head of aerodynamics while the Team is putting an emphasis on progressing talent now working at Maranello.
Last weekend, Ferrari President Sergio Marchionne said at Monza that the team had failed to meet its Y 2016 targets, as it had not developed its car during the season but Arrivabene believes its recent upturn bodes better.
"We failed on matching our targets we set this year but one month ago we took our action," said Ferrari Team principal mr. Arrivabene.
"Marchionne said that the structure is solid, we have enough people at Ferrari to be able to work in the right direction.
"He's not happy about the results this season but he also wanted to see some changes and he wants to move forward with these.
"Now since the last two races, things have been a bit better and the atmosphere in the team is very positive.
"Everybody is looking forward to race after race this year and also to move forward for next year.
"The team is solid, they are looking in the same direction.
"We just need a bit of time. That's it."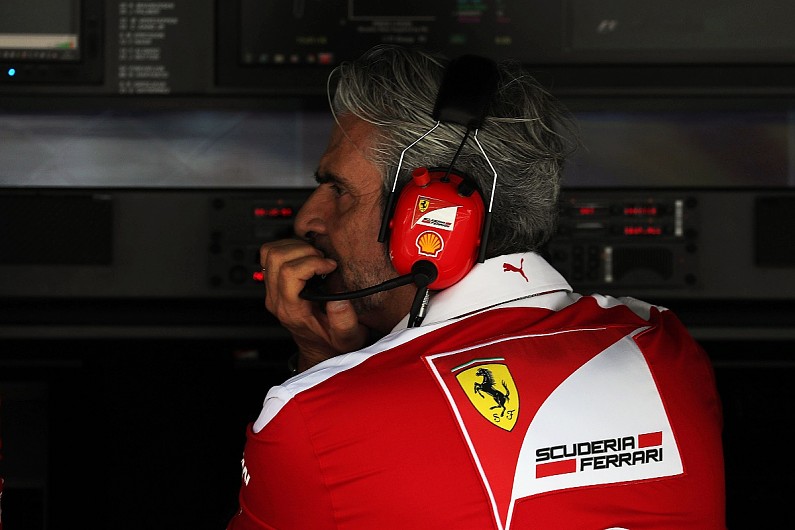 Last Sunday, Ferrari reduced the gap to Red Bull to 11 points in the battle for 2nd in the constructors' championship after Sebastian Vettel and Kimi Raikkonen finished 3rd and 4th respectively at Monza.
Mr. Arrivabene said the weight of expectation on Ferrari meant it could not let up on its Y 2016 drive in order to focus on next year.
"We are Ferrari and you cannot give up," said Arrivabene.
"This is our value, but this is our pressure too.
"If we are going to tell people we give up thinking about this year to focus on next year – of course the new regulations are important and require a huge amount of focus in terms of aerodynamics and so on – but when you are working in Ferrari you feel immediately the responsibility of this team.
"Hopefully we are finding the right balance to manage the situation properly, but we have the right people to do it."
| | | | | | | | |
| --- | --- | --- | --- | --- | --- | --- | --- |
| Symbol | Last Trade | Date | Change | Open | High | Low | Volume |
| NYSE:RACE | 49.47 | 8 September 2016 | -0.29 | 49.1 | 49.71 | 48.94 | 367,700 |
HeffX-LTN Analysis for RACE:
Overall
Short
Intermediate
Long

Bullish (0.45)

Neutral (0.23)

Very Bullish (0.65)

Bullish (0.47)
Stay tuned…
The following two tabs change content below.
Paul Ebeling
Paul A. Ebeling, polymath, excels in diverse fields of knowledge. Pattern Recognition Analyst in Equities, Commodities and Foreign Exchange and author of "The Red Roadmaster's Technical Report" on the US Major Market Indices™, a highly regarded, weekly financial market letter, he is also a philosopher, issuing insights on a wide range of subjects to a following of over 250,000 cohorts. An international audience of opinion makers, business leaders, and global organizations recognizes Ebeling as an expert.
Latest posts by Paul Ebeling (see all)