FLASH: The pace continues 1 year after the death of CEO and Chairman Sergio Marchionne Ferrari is highly and increasingly profitable. Under the new leadership margins continue to improve. The company is on track to reach its target of being net industrial debt-free ahead of schedule. Strong resale values and auction results underline the strength of the brand.
About a year ago, Ferrari (NYSE:RACE) faced the challenge of having to replace its Chairman and CEO Sergio Marchionne, 66 anni, following his unexpected and premature passing away. There was never a question about leadership since Key board member Louis C. Camilleri was very involved with formulating Mr. Marchionne's 5 year plan.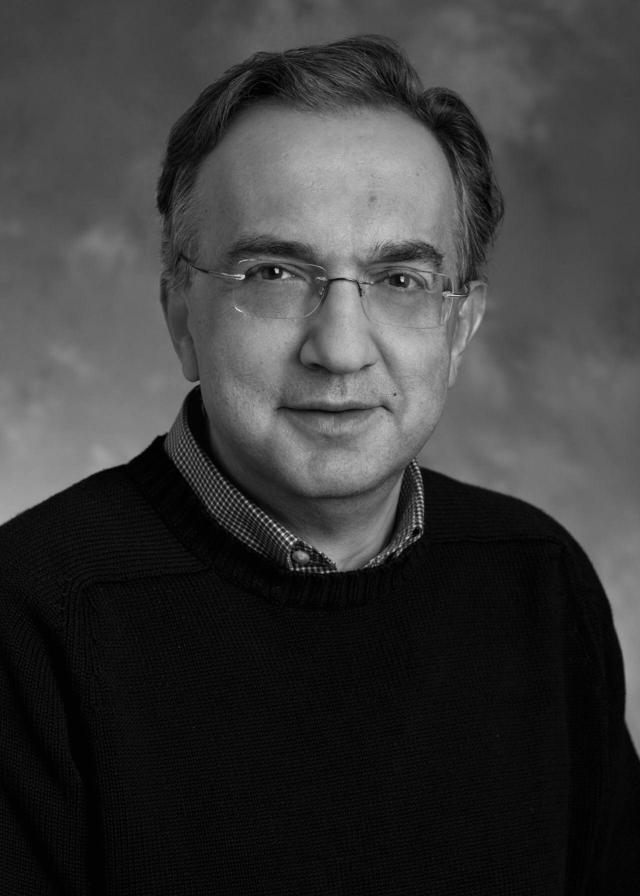 Sergio Marchionne, 66 anni, former Chairman and CEO
John Elkann – who also serves as chairman and CEO of Ferrari's largest shareholder Exor NV (OTCPK:EXXRF) took over the office of Chairman while former Phillip Morris International (NYSE:PM) and Ferrari board member Louis Camilleri was appointed CEO.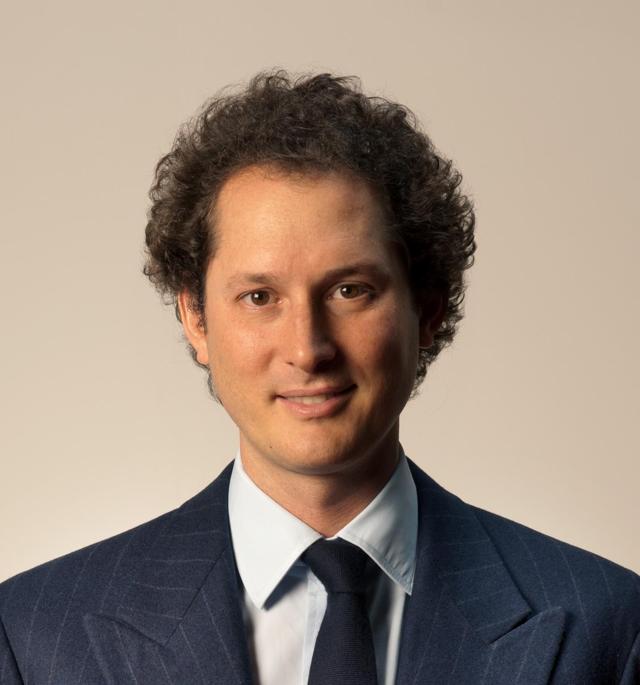 Chairman John Elkann; source: Ferrari NV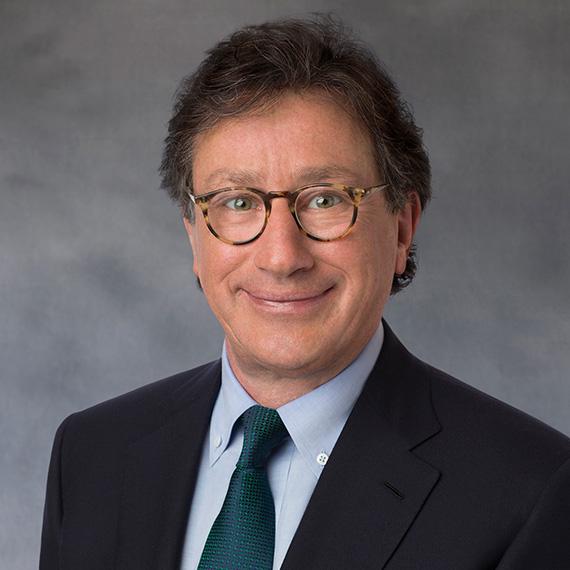 CEO Louis C. Camilleri; source: Ferrari NV
From a business point of view the company continues to shine under its new leadership. Only the company's F1 team Scuderia Ferrari is so far lagging behind expectations with about half the season already over and not 1 victory to its name under new team principal Mattia Binotto who took over from Maurizio Arrivabene after a disappointing 2-H of the Y 2018 season.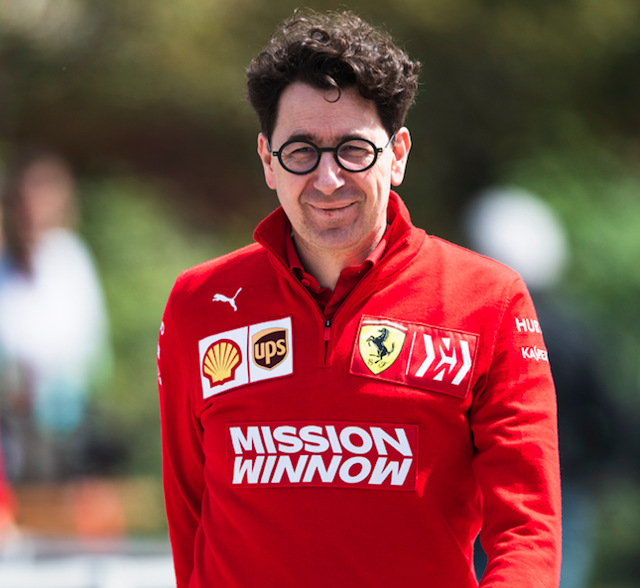 Mattia Binotto; source: Ferrari NV
Besides updates to its existing portfolio, in October Ferrari also introduced the limited edition Monza SP1 and SP2 models which have been offered to select customers. The potential customers had to choose whether to buy a 1 or 2 seat model that will increase the value due to collectors wanting to earn both specifications. While the models are technically based on the production series 812 Superfast they come at more than 2X the price commanding 7 figures each. The Ferrari Monza marks the beginning of what the company called the "Icona Series". This series will comprise exclusively of limited edition cars that will guarantee big margins.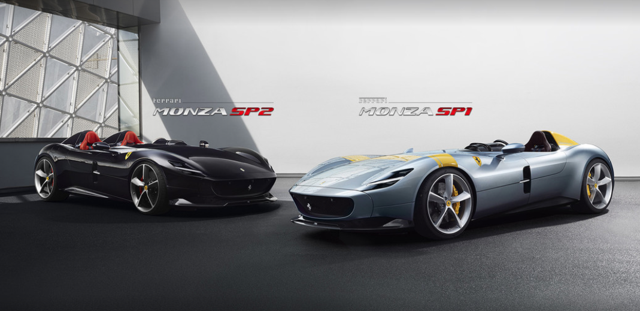 Ferrari Monza SP2 and SP1 (left to right); source: Ferrari NV
Earlier this year Ferrari presented their 1st production series hybrid car, the SF90 Stradale. A price has not yet been announced but a build slot has reportedly been offered for about $1.46-M on a German website. The retail price is expected to be somewhere near $800-K now. While the development of electrification technology is surely costly, Ferrari will be able to pass all the additional cost and more on to its customers.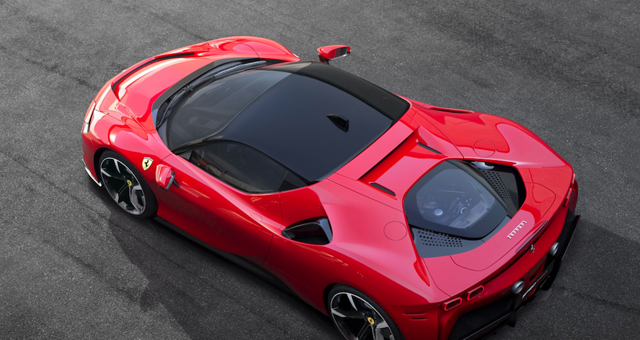 Ferrari SF90 Stradale – the company's first non-limited edition hybrid car; source: Ferrari NV
The reason why Ferrari is able to sell its limited editions Supercars as well as its production cars at the price points it sells them is to be found in the power of its iconic brand.
During the last year the Ferrari brand has not lost a bit of its shine, if anything it has gotten stronger.
A good indication of brand strength are the prices paid at the auction market for historic vehicles.
In Y 2018 4 of the Top 10 auction results for cars were Ferraris with a Ferrari 250 GTO setting a new auction record for a car RM Sotheby's annual Monterrey auction.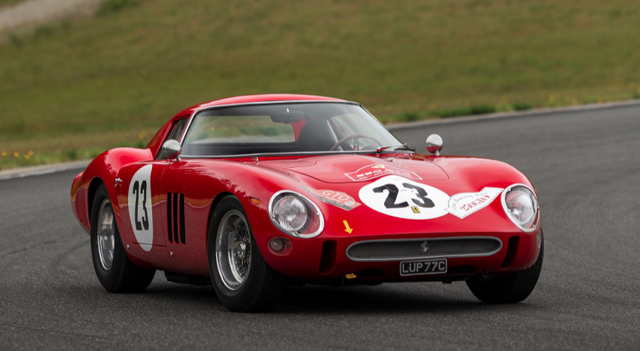 The most expensive car ever to be auctioned, a Ferrari 250 GTO; source: RM Sotheby's
Interested investors might want to have a look at which prices will be paid for the following lots at RM Sotheby's 2019 Monterey auction in mid-August. Especially the LaFerrari as a rather recent model might provide some indication of the demand for limited edition Supercars.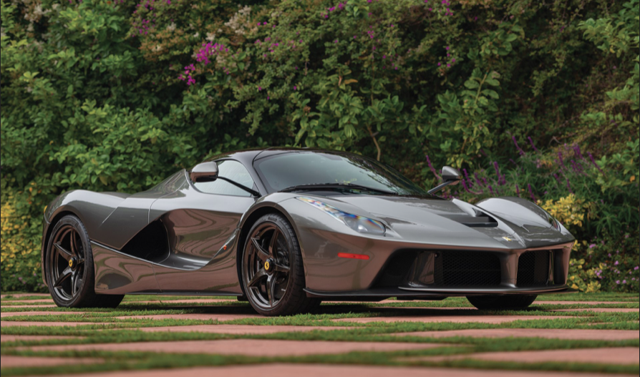 2014 Ferrari LaFerrari; source: RM Sotheby's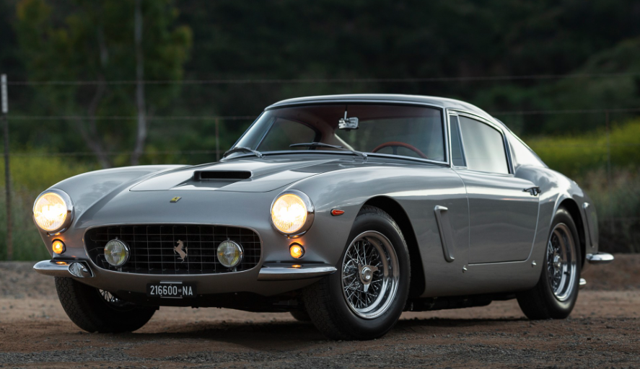 1962 Ferrari 250 GT SWB Berlinetta; source: RM Sotheby's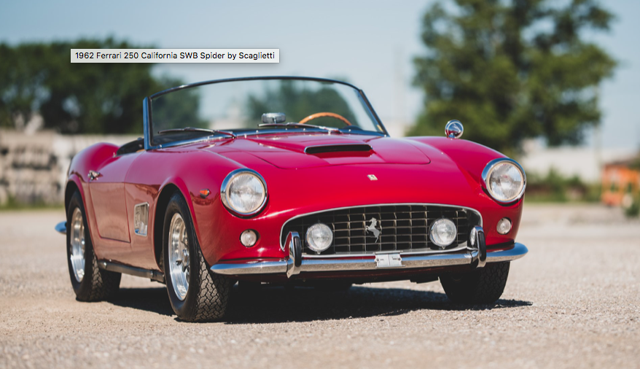 1962 Ferrari 250 GT California Spider; source: RM Sotheby's
It is not only the price gains for limited edition and 1960's models that underline the brand's strength but also the resale values for its production cars which are well beyond any in the sector.
The Big Q: How does this powerful brand full of history and emotion translate into hard numbers?
The Big A: Revenue for the Quarter ended March 31st are by 9.5% Y-Y to €910-M, while EBIT grew 10.5% to €232-M. Net profit increased by even 20.8% to €180-M. Those numbers result in an improvement of the EBIT margin to 24.68% up from 22.69% as of Q-1 of Y 2018).
Note: shipments increased 22.7% Y-Y This is mainly due to the Ferrari Portofino range, shipments of which started in Q-2 of Y 2018. While Y-Y all geographies with the exception of Switzerland accounted for an increase in shipments the strongest growth of nearly 80% was achieved in the Greater China region; China, Hong Kong, Taiwan).
Net industrial debt more than halved within a year to now €192-M (from €403-M as of March 31st 2018. If the company continues at this pace it will reach its goal of being net debt free in Y 2021 at least 1 year early.
For Y 2018 Ferrari paid a dividend of €1.03 per share or a total of €194-M. At net profits of €787-M for the FY this amounts to a payout ratio of 24.65%.
Ferrari is a small luxury company and will not be able to grow beyond a certain point in terms of shipments. But, this should be too much of a problem. Even without a growth of unit sales, Ferrari could still grow revenue by offering more personalization and/or more/higher priced special and/or limited editions. The unit growth might also increasingly be limited by emissions regulations.
Ferrari does not necessarily have to grow to create value for its shareholders.
What it has to do is to keep up its profitability. Under the assumption that the company will have a net industrial cash position within a year from now it will then be able to redistribute a greater portion of its income to shareholders. This may be achieved by increasing the payout ratio and raising dividends, or increase buyback program.
If a debt free Ferrari invests a good portion of stable profits into buybacks with the acquired shares being retired while doing as little as keeping the payout ratio stable, shareholders will be enriched without any growth at all.
Ferrari trades considerably higher compared to 1 year ago. I called the Buy Ferrari note on 16 July 2017 at 40/share.
New investors must be aware that the stock has had a super run. So, the Northside potential smaller than it was last year this time
Ferrari will continue to create value in the long term. Ferrari is a quality 1st long term investment, and I see it at 200/share in that frame.
Ferrari is the Aristocrat of the automotive sector.
Enzo Ferrari's iconic Italian Supercar manufacturer claimed the title according to the latest Brand Finance Global 500 2019 report launched at the World Economic Forum in Davos.
HeffX-LTN overall technical outlook for RACE is Very Bullish overhead resistance is 172.27, and very strong support at 165.09, all Key indicators are Very Bullish in here. Ferrari finished at 168.70, -0.05 Thursday in NY.
Stay tuned…
The following two tabs change content below.
Paul Ebeling
Paul A. Ebeling, polymath, excels in diverse fields of knowledge. Pattern Recognition Analyst in Equities, Commodities and Foreign Exchange and author of "The Red Roadmaster's Technical Report" on the US Major Market Indices™, a highly regarded, weekly financial market letter, he is also a philosopher, issuing insights on a wide range of subjects to a following of over 250,000 cohorts. An international audience of opinion makers, business leaders, and global organizations recognizes Ebeling as an expert.
Latest posts by Paul Ebeling (see all)