Ferrari May Lead 'Break Away' Series to Rival F1
$RACE
Ferrari (NYSE:RACE) may just be ready to lead a breakaway series to rival F1, the motorsport's former boss Bernie Ecclestone, 87 anni, says.
Mr. Ecclestone, operating in his role as F1's chairman emeritus, says Ferrari chief Sergio Marchionne has already staged talks about forming a rebel championship.
CEO Marchionne warned in December that Ferrari,  the only team to contest every F1 season and the most successful in its history will quit the sport unless American owners Liberty Media changes its plans for the future.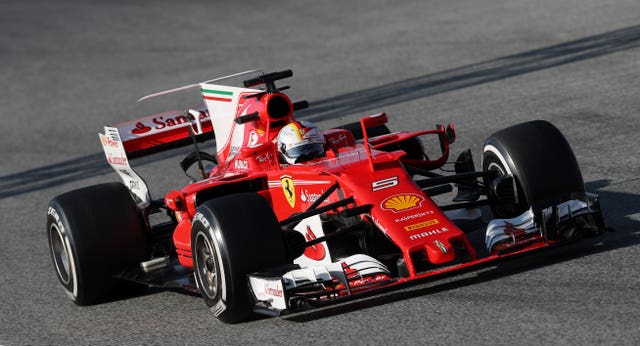 In a wide-ranging interview, Mr. Ecclestone also said that plans for a women-only motor racing series are set to get the Green Light, that an F1 race will soon be staged on the streets of Vietnam, before calling on the motorsport he once governed for 40 years to become an all-electric series.
Ferrari are tied to the sport until the end of Y 2020, but are deeply disgruntled about Liberty's future vision on engines and distribution of prize money. Ferrari currently receive a bonus payment as the oldest marque in the sport.
"Some people have a new series in mind," Mr  Ecclestone said. "Sergio has spoken to other people about it.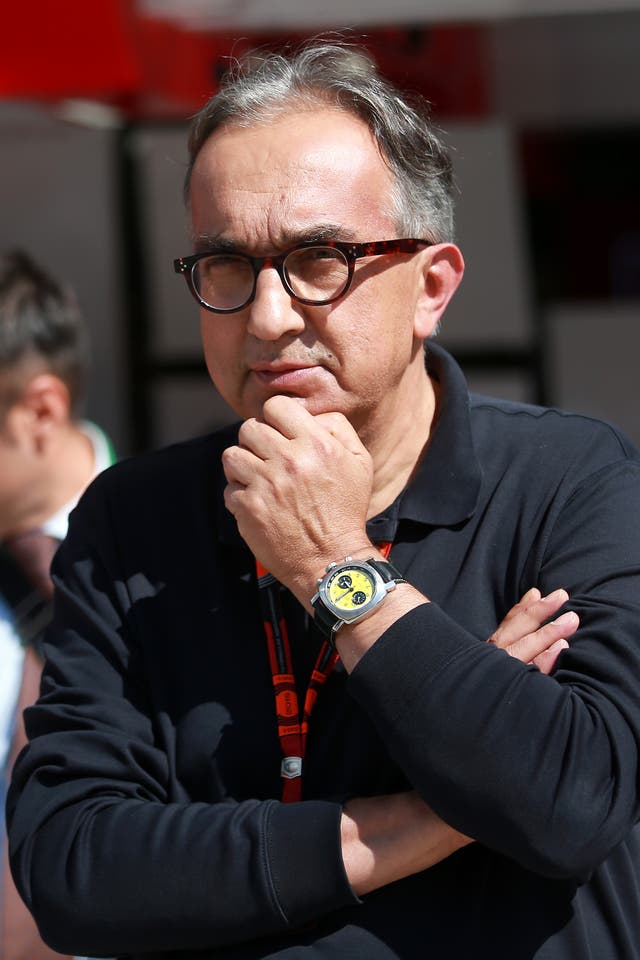 "If Sergio got up in the morning and decided to leave, it is a difficult position he is in. But if the FIA do not do what he thinks is right, then he will leave.
"I do not think he does things unless he is serious and he is not the sort of guy who does notdo what he says he is going to do.
"The bottom line is simple. F1 is Ferrari and Ferrari is F1. If you go and speak to anyone in the world, they do not care about Ferrari road cars. I would hate to see F1 without them."
Mr. Ecclestone, speaking on the eve of the opening pre-season test which gets under way in Barcelona, Spain Monday, also claimed that a number of unhappy race promoters would support Ferrari.
"If a new series started and it had the same elements as there is now, and it was cheaper for the promoters than F1 then they would immediately say 'yes' to Ferrari,"
Mr. Ecclestone added."Some of them who are currently upset with the amount of money they have to pay to stage a race would join."
Plans for a historic women-only championship, 1st revealed by Press Association Sport last year, are also close to fruition, according to Mr. Ecclestone.
Carmen Jorda, a former F1 development driver for Renault and recently appointed to the FIA's Women in Motorsport commission, is understood to be involved.
"Carmen said to me that they guy who wants to start the series [Felix Porteiro] said it was very close to happening," Mr.  Ecclestone said. "She said they have someone behind it. The cost is £10-M per car and she says they are making them."
Meanwhile the current agreement of the Concorde Agreement, a contract signed off by the FIA, Formula One group and the teams which determines how they race and the prize money expires at the end of Y 2020.
Mr. Ecclestone believes the sport must then take the radical step of becoming an all-electric series from Y 2021.
He added: "We still own the name Formula One, we still have contracts with promoters, so let's make different type of cars, and let's speak to the manufacturers and start a new all-electric F1; a Formula One for the future.
"They would need to have the Balls to do it today, and I think they will have to. They should start doing it now."
Have a terrific weekend.
The following two tabs change content below.
Paul Ebeling
Paul A. Ebeling, polymath, excels in diverse fields of knowledge. Pattern Recognition Analyst in Equities, Commodities and Foreign Exchange and author of "The Red Roadmaster's Technical Report" on the US Major Market Indices™, a highly regarded, weekly financial market letter, he is also a philosopher, issuing insights on a wide range of subjects to a following of over 250,000 cohorts. An international audience of opinion makers, business leaders, and global organizations recognizes Ebeling as an expert.
Latest posts by Paul Ebeling (see all)