Fed's Yellen, "Focus Has Shifted to Sustaining Growth"
 Federal Reserve Chair Janet Yellen said the US central bank's task has shifted from a post-crisis exercise of healing the economy to one aimed at holding on to progress made.
"Before, we had to press down on the gas pedal trying to give the economy all of the oomph that we possibly could," Ms. Yellen said Monday.
'The Fed is now trying to "give it some gas, but not so much that we're pushing down hard on the accelerator."
Ms. Yellen and her colleagues are aiming to ease back significantly this year on the level of support the central bank is providing the US economy as they close in on their goals of full employment and 2% inflation.
Policy makers have penciled in two additional rate hikes this year, on top of one executed in March.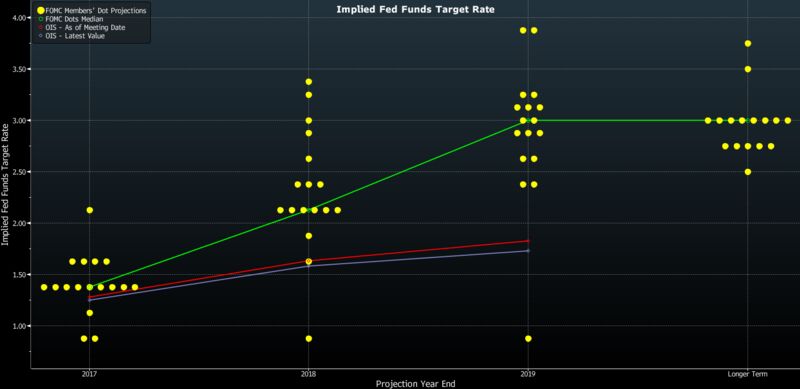 Minutes of the FOMC March meeting showed that most Fed officials also expect to begin shrinking the bank's $4.5-T balance sheet later this year, gradually reversing emergency bond purchases made during the recession and recovery.
"The appropriate stance of policy now is closer to, let me call it neutral," Ms. Yellen said in response to questions during an event at the Gerald R. Ford School of Public Policy at the University of Michigan.
Ms. Yellen said she expected the economy to continue to grow at a moderate pace and that gradual interest-rate increases "can get us where we need to be."
Ms. Yellen, whose term as chairwoman ends early next year, said it's as important to avoid moving rates too slowly as it to avoid moving too rapidly.
"We want to be ahead of the curve and not behind it," she said. "We don't want to be in a position where we have to raise rates rapidly, which could conceivably cause a recession."
Ms. Yellen said unemployment, at 4.5%, now stands a bit below what she and many of her colleagues consider to be its lowest sustainable rate. Inflation, she said, was still slightly below target, emphasizing her focus on the measure that excludes food and energy.
"It's still slightly below 2 percent in my estimation," she said.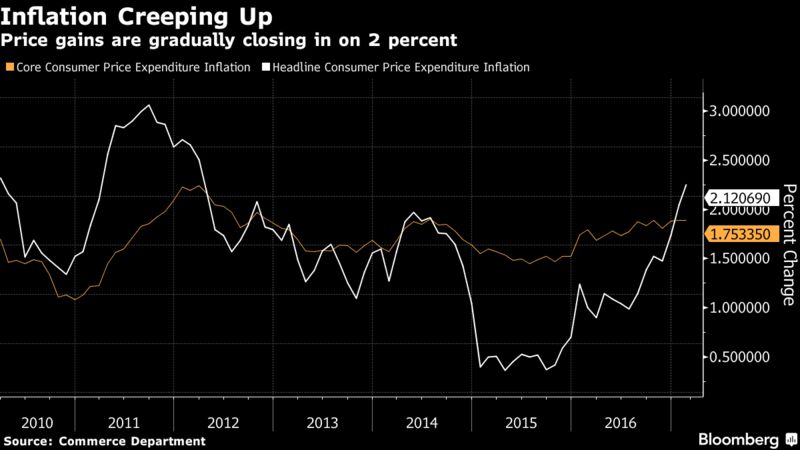 The Fed's preferred gauge of inflation rose to 2.1% in the 12 months through February, the 1st time it is reached the central bank's 2% target in almost 5 years. The Fed's core version of that measure showed price rises have been fairly steady at between 1.6 and 1.8% for much of this year.
In about 75 mins of questions and answers from students and the Dean of the Ford school, Yellen reiterated several previously stated positions.
She said demographic changes and low productivity growth are holding back the US economy. She also repeated that tougher bank supervision has made the financial system safer and that some proposed legislation in Congress threatens the independence of the US central bank.
Stay tuned…
The following two tabs change content below.
HEFFX has become one of Asia's leading financial services companies with interests in Publishing, Private Equity, Capital Markets, Mining, Retail, Transport and Agriculture that span every continent of the world. Our clearing partners have unprecedented experience in Equities, Options, Forex and Commodities brokering, banking, physical metals dealing, floor brokering and trading.
Latest posts by HEFFX Australia (see all)