Friday, Fed Chairman Powell said he will "act as appropriate" to support the economy in the face of risks posed by the coronavirus outbreak, though he said the economy remains in solid condition.
"The fundamentals of the US economy remain strong," Chairman Powell said in a statement released amid an ongoing sell-off in global stock markets. "However, the coronavirus poses evolving risks to economic activity. The Federal Reserve is closely monitoring developments and their implications for the economic outlook. We will use our tools and act as appropriate to support the economy."
His statement comes in response to market expectations that the Fed will cut interest rates at its upcoming March meeting, and flags the Fed's willingness to move if the health emergency continues to spread and impact the economy.
After a weeklong and accelerating market sell-off, some analysts were waiting for such a signal from Chairman Powell.
Investors are anticipating Fed action with such certainty it could prove hard for the it not to move for fear that disrupting those expectations would cause damage of its own.
As I see it now, the Fed is committed to do what monetary policy can do to sustain the economic expansion.
Technically Speaking
Technically, this market is explained through supply/demand where liquidity was getting thinner after a 5-month rally to new highs.
Once sellers got control to gap prices below monthly up trends, weekly support zones, and rising 50-Day MAs, it triggered distribution.
Notably that market has not seen a correction in "a month of Sundays"
It is not the 1st time we have seen a correction, and it can reverse on a dime, be prepared.
Perhaps it did that this afternoon. We wait, We see.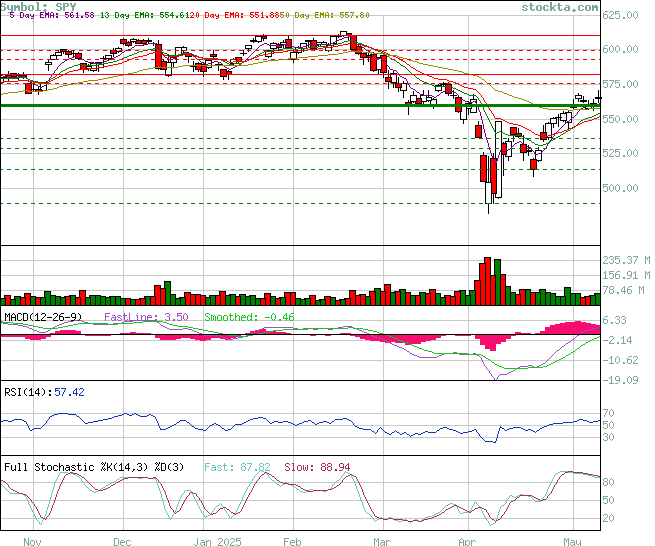 Friday's Key Data
The University of Michigan Index of Consumer Sentiment for February was revised to 101.0 (consensus 100.8) from the preliminary reading of 100.9. The final reading was close to matching the 101.4 expansion peak seen in March 2018.

The key takeaway from the report is that the coronavirus issue has not permeated the consumer's mindset

The Chicago PMI increased to 49.0 in February from 42.9 in January.
The advance goods trade deficit totaled $65.50-B in January after a $68.7-B deficit in December.
Advance retail inventories increased 0.3%% in January after increasing 0.1% in December.
Advance wholesale inventories decreased 0.2% in January after decreasing 0.3% in December.
Friday, the major US stock market indexes finished at: DJIA -357.28 at 25409.33, NAS Comp +0.89 at 8567.37, S&P 500 -24.54 at 2954.22
SPY after hours: 298.45 +2.19 (0.74%) After hours: 5:08p EST
Volume: Trade on the NYSE came in at 2.5-B/shares exchanged
NAS Comp -10.5% YTD
S&P 500 -11.5% YTD
DJIA -12.4% YTD
Russell 2000 -12.7% YTD
HeffX-LTN's overall technical outlook for the major US stock market indexes is Neutral at February's month end.
Looking ahead: Monday's economic data will be limited to the 10:00 ET release of January Construction Spending (consensus 0.7%; prior -0.2%) and the February ISM Manufacturing Index (consensus 50.3; prior 50.9).
Have a terrific weekend