F1: Hungarian Grand Prix, Hamilton Thankful for the Rain Takes the Pole
$RACE
Saturday afternoon in the pouring rain, Lewis Hamilton claimed Pole position for the 2018 Hungarian Grand Prix after Topping qualifying at the Hungaroring in Mogyorod.
Team mate Valtteri Bottas made it a 1-2 for the Silver Arrows by out-qualifying Ferrari's Sebastian and Kimi Raikkonen after a dramatic and rain-soaked Q3 session.
Mr. Vettel had begun the day by winning the 3rd and final practice run, before finishing fastest in Q1 and Q2. However, a heavy downpour evened the playing field for MercedesAMG, who could not keep pace with Ferrari (NYSE:RACE) cars in the dry conditions.
Mr. Hamilton was 1 of the few drivers thankful for the rain
Q3 CLASSIFICATION

A Qualifying session for the ages in Budapest, with Hamilton splashing his way to pole, earning a 60th front row lockout for @MercedesAMGF1 #HungarianGP #F1
Date: Sunday, 29 July
Start Time: 3:10p. local, 2:10p BST, 9. 10 a EDT
TV Info: Sky Sports F1 (UK), ESPN2 (US)
Live Stream: Sky Go (UK), ESPN Player (US)
For a full drivers list, visit the Formula 1 website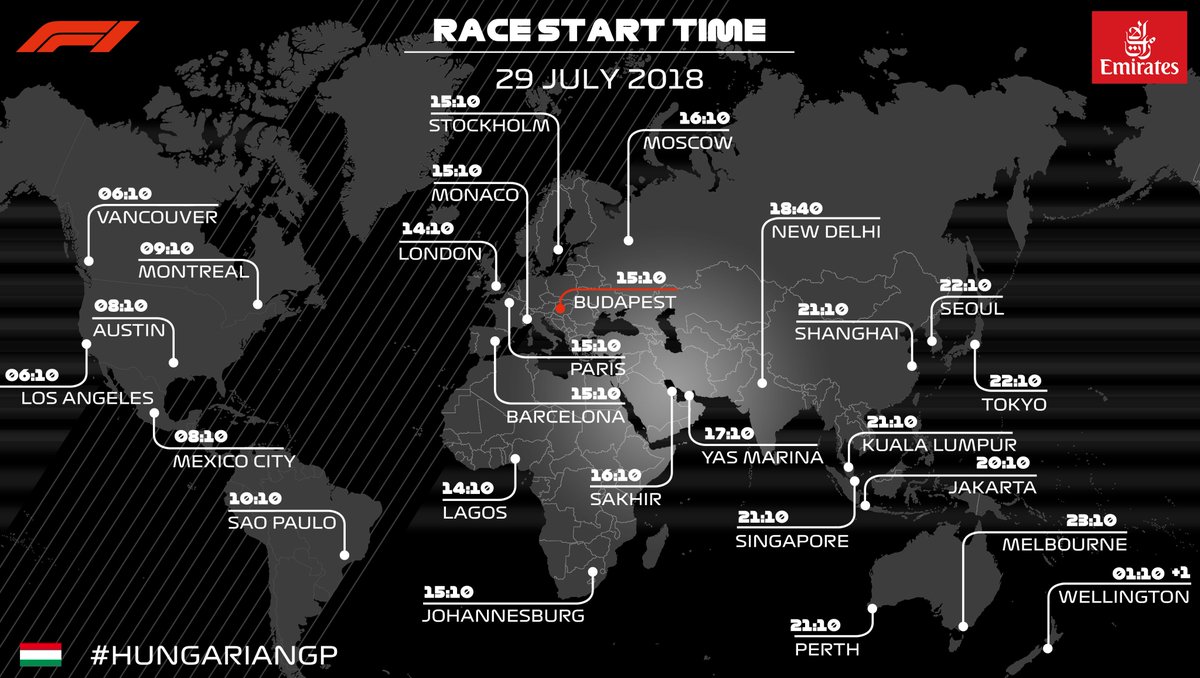 Enjoy the racing
The following two tabs change content below.
Paul Ebeling
Paul A. Ebeling, polymath, excels in diverse fields of knowledge. Pattern Recognition Analyst in Equities, Commodities and Foreign Exchange and author of "The Red Roadmaster's Technical Report" on the US Major Market Indices™, a highly regarded, weekly financial market letter, he is also a philosopher, issuing insights on a wide range of subjects to a following of over 250,000 cohorts. An international audience of opinion makers, business leaders, and global organizations recognizes Ebeling as an expert.
Latest posts by Paul Ebeling (see all)