F1: Ferrari (NYSE:RACE) Out Paced by MercedesAMG in Final Qualifying at Spa
$RACE
2018 Belgian F1 Grand Prix Saturday's Qualifying
Lewis Hamilton takes the Pole in the last secs at Spa
MercedesAMG's Lewis Hamilton looking to increase his 24-point world championship lead over Ferrari's Sebastian Vettel as F1 returns in Belgium
Mr. Vettel remains bullish about his chances in the race
Lewis Hamilton was quickest in a rain-soaked Q3 on the Spa-Francorchamps circuit, with Sebastian Vettel unable to better his rival's time despite a late push. It means Mr. Hamilton is on Pole for the 6th time this season
Qualifying Overview
After finishing fastest in all 3 FP sessions, Ferrari held sway over MercedesAMG at the end of Q1, as Kimi Raikkonen paced Lewis Hamilton and Valttteri Bottas.
Q3 in the rain
Mr. Vettel is 7.10's behind  Mr. Hamilton, as mastered the conditions in the wet once again.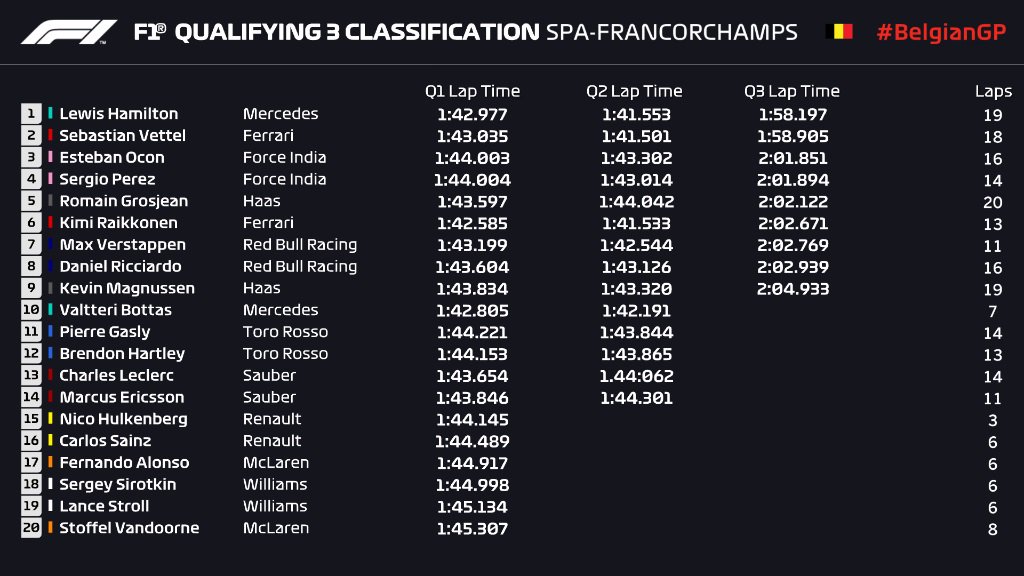 Q2 – Ferrari's Sebastian Vettel cranking up
He went quickest in the 1st sector. Mr. Hamilton hits back in sector 2, 6/10's ahead of Vettel!
Mr. Raikkonen the 1st over with a 1.41.6…Mr. Hamilton next with a 1.41.8, sec.
Mr. Vettel loses time and is 5/10's behind Hamilton. Mr. Raikkonen has found the pace when he needed it. Mr. Vettel made a mistake in Stavelot, which is what cost him the time. Chance to improve then. A Ferrari front row lock out looks good.
Red Bull Racing's Daniel Ricciardo is way away from team mate Max Verstappen though.  Mr. Riccardo is running a different spec rear wing to Mr. Verstappen's.
Q2 – final runs underway
2 mins to go…and there's a Yellow flag that was cleared quickly.
Mr. Vettel Tops ahead of Mr. Raikkonen. Mr. Bottas does set a lap time for 4th
Mr.Leclerc on a hot lap, no improvement he is down in 13th
What can Hamilton do? A 1.41.553 just 0.052 from quickest and 0.02 from Raikkonen ahead! Wow. It's close.
Gasly, Hartley, Leclerc and Ericsson eliminated. Hulkenberg out, he did not set a time.
It is raining, Messers Hamilton and Bottas now out together on track. The rain gets heavier
Mr Bottas spins out, Mr. Hamilton out alone in the rain.
3 mins to go
Ferrari's Vettel out to set a time, and he does. It is the quickest 0.225 ahead of Mr. Raikkonen.
That, though, will surely not be enough for pole as the track dries out…
This is why Spa is great.
In the US, tune in to FOX SPORTS 506 from 10:00a EST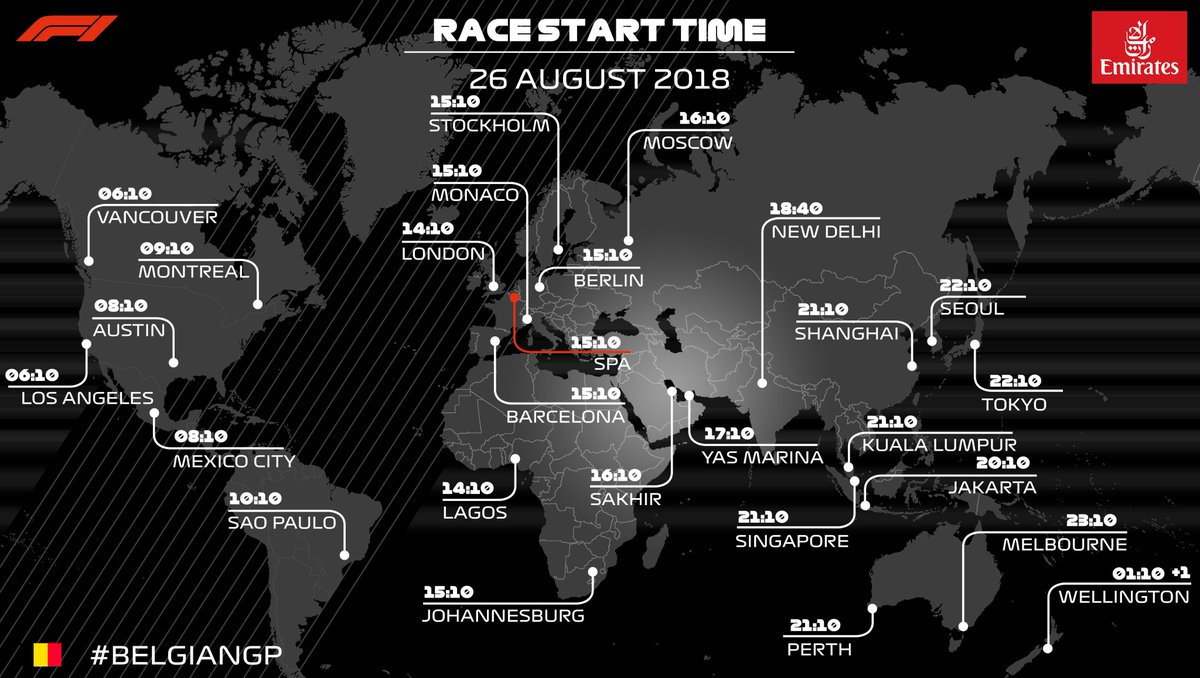 The following two tabs change content below.
HEFFX has become one of Asia's leading financial services companies with interests in Publishing, Private Equity, Capital Markets, Mining, Retail, Transport and Agriculture that span every continent of the world. Our clearing partners have unprecedented experience in Equities, Options, Forex and Commodities brokering, banking, physical metals dealing, floor brokering and trading.
Latest posts by HEFFX Australia (see all)