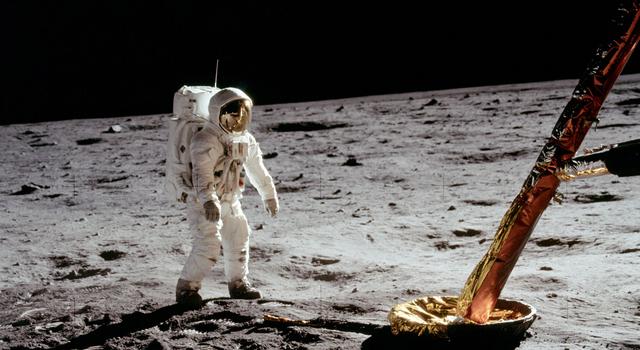 Image credit: NASA
Fifty years ago the Apollo 11 astronauts launched on their history-making mission.
Saturday, 20 July, is the anniversary of that 1st landing of humans on the Moon.
It is a great milestone to reflect on, as well as an opportunity to look ahead. Read on for some of the ways you can celebrate and learn with NASA.
Go Places
It's not just science centers that are celebrating the 50th anniversary of humans landing on the Moon. There are events taking place worldwide at libraries, concert halls, baseball stadiums, National Parks, art museums, and on city streets. Find anniversary events near you with this searchable map and calendar.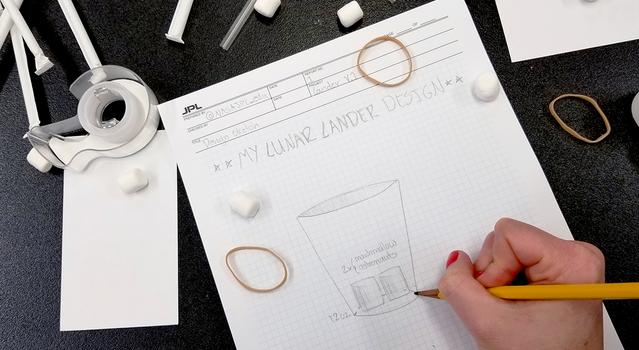 Do Things
This collection of hands-on activities for all ages will have you throwing water balloons to learn about craters on the Moon, helping actual NASA scientists by mapping the Moon from your own computer, building a model of the Earth-Moon system and seeing what it takes to investigate strange new planets. You can even make your own lunar spacecraft.
The Forward to the Moon With Artemis activity book is a fun way to learn about the Apollo mission that first put people on the Moon and what is in store for the future. Also, check out these hands-on activities, building challenges and online games!
Focus On the Moon
If you love observing the Moon and the rest of the night sky; the Night Sky Network will help you find local astronomy clubs and events. Save the date for International Observe the Moon Night, 5 October. If youare clouded out, you can always make your own Moon to enjoy.
Watch These
NASA TV has a full lineup of Apollo programming. The accompanying Educator's Guide has all you need to try the activities from the show at home or in the classroom.
Also fun to watch are vintage recordings from the Apollo program, as well as archived lectures and the kid-friendly "STEM in 30" video series from the National Air And Space Museum.
Get Social
Join NASA and educational centers nationwide to build a virtual mission to the Moon.
Follow #VirtualMoonshot on Instagram, Facebook and Twitter to take part – or follow along with a host center near you.
Finally, if you have ever wondered what it would have been like to have social media 50 years ago, be sure to follow Relive Apollo 11 for Tweets that tell the story of the Moon Mission in real time, starting with its 16 July launch!
By Amelia Chapman Jet Propulsion Laboratory
Paul Ebeling, Editor
Have a terrific weekend.