Cannabis has become the Gold Rush of 2019. Legalization in North America, growing acceptance in the global community, and sizable interest from corporate America is quickly fueling a sizable boom, especially when it comes to skincare.

"There is a great deal of room for innovation in his sector, and topicals and beauty products are expected to explode with legalization and the entry of major consumer packaged goods companies," notes market research firm,

The Brightfield Group. Better, Piper Jaffray believes the CBD market alone could be worth up to $100 billion.

That's creating a sizable opportunity for companies such as The Yield GrowthCorp. (CSE:BOSS) (OTC: BOSQF), CanopyGrowth Corporation (TO: WEED)(NYSE: CGC), OrganiGram Holdings Inc. (TSXV:OGI)(NASDAQ:OGI), Green Growth Brands Inc. (CSE:GGB)(OTC:GGBXF),and Charlotte's Web Holdings Inc. (OTC:CWBHF)(CN:CWEB).
The Yield Growth Corp. (CSE:BOSS)(OTCQB:BOSQF) BREAKING NEWS: The Yield Growth Corp.just announced it will launch its hemp skin careline Urban Juve in the United States at the upcoming ipsy Live event to be held at Center 415 in Midtown Manhattan, NewYork, October 11th – 13th, 2019. The inaugural is Live event celebrates beauty influencers, including YouTube, Pinterest, and Instagram tastemakers and features a combination of on-stage performances, workshops, meetups, and networking opportunities, with a focus on video, sharing, and self-expression. Over 4,000 influencers and cosmetic enthusiasts are expected to attend. ipsy Live's expected audience includes up-and-coming influencers, ipsy mega fans, and brands interested in reaching beauty vloggers and bloggers in person. Urban Juve is anticipating a high level of social media engagement and will be included on multi-branded posts, which have the potential to reach ipsy's 2.3 million Instagram followers and 5.4million Facebook followers. "Attending and sponsoring the ipsy Live event is a key part of our strategy to leverage influencers and gain earned media," says Krystal Pineo, director and co-founder of Yield Growth, "With the launch of Urban Juve in the UnitedStates, our goal is to achieve viral adoption of our products through bold influencer marketing campaigns."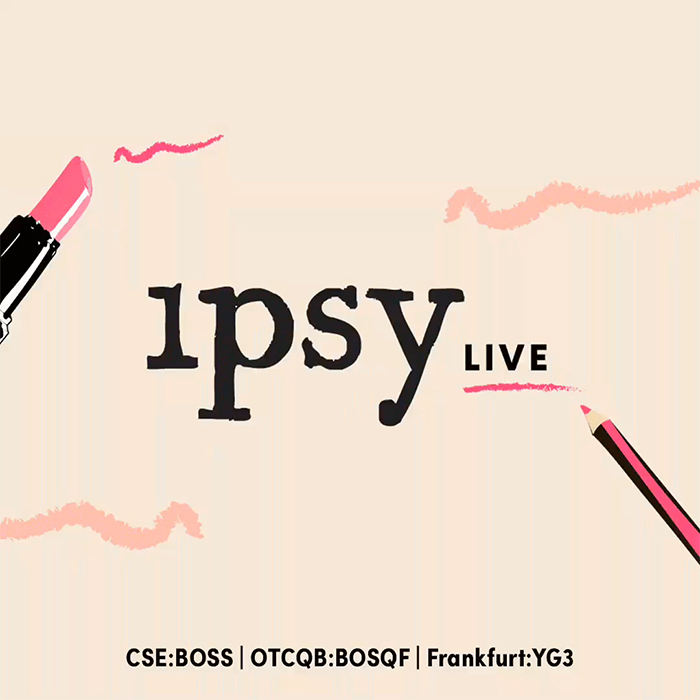 UrbanJuveproducts are crafted with the highest quality ingredients, including cannabis Sativa hemp root oil made by Urban Juve's patent-pending extraction process, hemp seed oil, pure essential oils, and botanical extracts. The formulas are inspired by Ayurveda, an ancient mind-body-spirit healing system.UrbanJuve never uses any artificial ingredients and is cruelty-free.
Urban Juve is teaming up with a New York-based agency to create an interactive experience at its booth at ipsy Live to educate attendees by giving Ayurvedic-based skin assessments. Urban Juve will engage attendees by offering promotional codes for participating in interactive games at its booth. The timing of this event coincides with the launch of Urban Juve's Ultra-Hydrating Lip Balm which will be included in gift bags for the 4,000 event attendees. The interactive booth and influencer experience will be replicated throughout North America as UrbanJuve unveils its Pop Up and Retail strategy.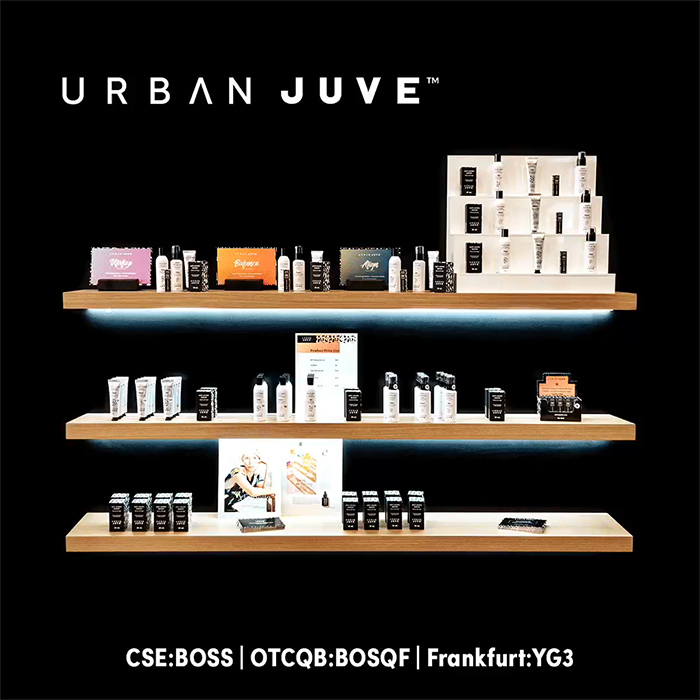 Other cannabis-related developments from around the markets include:
Canopy GrowthCorporation (TO:WEED)(NYSE:CGC) just announced it received a license fromHealthCanadafor its KeyLeaf Life Sciences facility in Saskatoon, Saskatchewan. Including the Smiths Falls site and the recently licensed BC Tweed extraction site, Canopy Growth now operates three significant extraction assets to support the throughput required for large scale value-add product development. CanopyGrowth recently retrofitted the now fully licensed KeyLeaf facility in Saskatchewan, a company with over 50 years of experience in the extraction industry. This facility is expected to be online in the Fall of 2019 and has the capacity to extract up to 5,000 kilograms of hemp or cannabis biomass per day. The application for the license was submitted under KeyLeaf's previous name, POS Management Corp. and will be updated in due course. The newly licensed extraction platform is located in close proximity to Canopy Growth'slarge-scale outdoor hemp and cannabis grow operations. The Company looks forward to the additional capacity increasing production efficiency, augmenting output volume, and ultimately reducing operational costs for value-add products set to be rolled out in the Canadian recreational and medical markets at the end of the calendar year 2019."With this milestone, we are executing against the vision of making strategic investments today in order to deliver results over the long term," said Mark Zekulin, CEO, Canopy Growth. "This license will ensure we have the supply of extraction inputs for the medical, CBD, and recreational markets, especially the next generation of value-add, high margin cannabis products here in Canada."
OrganiGram HoldingsInc. (TSXV:OGI)(NASDAQ:OGI) that it has received final approval for the listing of its common shares on the Toronto stock Exchange(TSX).Organigram'scommon shares will commence trading on the TSX at the opening on ThursdayAugust 22, 2019, continuing to trade under the symbol OGI. To ensure continued and seamless trading for the Company's shareholders and as a result of the graduation, there will be no further trading on the TSX Venture Exchange after Wednesday, August 21, 2019. Organigram's common shares will be delisted from the TSX Venture Exchange at the commencement of trading on the TSX.
Green Growth BrandsInc. (CSE:GGB)(OTC:GGBXF) just announced that it opened its100thSeventh Sense Botanical Therapymall-based shop on Thursday, August 8. The first Seventh Sense shop opened in early February. "This is a huge milestone for Green Growth Brands and Seventh Sense," said PeterHorvath, CEO of Green Growth Brands. "We believe we have created the largest and most valuable network of brick and mortar CBD shops in the country."Seventh Sense shops retail high-quality botanical therapy CBD-infused personal care and beauty products at affordable prices. The product offering includes over 100 SKUs across bath, body, face, therapeutic, and sleep categories.
Charlotte's WebHoldings Inc. (OTC:CWBHF)( CN:CWEB) just announced expansion plans underway in 2019 including cultivation, production, distribution and R & D to support its forecasted sales growth. Most recent expansion initiatives include a building lease signed on a newly constructed136,610-square-foot industrial building located at 700 Tech Court in the Colorado Technology Center in Louisville, Colorado. The new location enables the Company to prepare for production, distribution and R & D expansion to meet increasing demand from the consumer and national retailer channels. Charlotte's Web will commence a staged build-out of the facility during Q3-2019and continuing over a two-year period. The staged buildout of production and distribution capacities align with product demand growth. This facility will add cumulatively to the Company's existing locations in and around the Boulder, Colorado area. Along with distribution and R & D, the large cGMP-grade building will encompass the Company's new manufacturing operations, substantially adding to the current capacity of the Company's current 40,000 sq. ft. footprint.
Legal Disclaimer / Except for the historical information presented herein, matters discussed in this article contain forward-looking statements that are subject to certain risks and uncertainties that could cause actual results to differ materially from any future results, performance or achievements expressed or implied by such statements. Winning Media which has a partnership with www.MarijuanaStox.comis not registered with any financial or securities regulatory authority and does not provide nor claims to provide investment advice or recommendations to readers of this release. For making specific investment decisions, readers should seek their own advice. Winning Media, which has a partnership withwww.MarijuanaStox.com , is only compensated for its services in the form of cash-based compensation. Pursuant to an agreement between Winning Media (partners ofMarijuanaStox.com ) and The Yield GrowthCorp, Winning Media has been paid four thousand dollars for advertising and marketing services for The Yield Growth Corp. We own ZERO shares of The YieldGrowth Corp. Please click here for full disclaimer.
The following two tabs change content below.
Ivy Heffernan
Ivy Heffernan, student of Economics at Buckingham University. Junior Analyst at HeffX and experienced marketing director.
Latest posts by Ivy Heffernan (see all)