Friday, RBC rated Boeing (NYSE:BA) with an "outperform" rating and a $164 price target. But, when the real opportunity presented itself during the C-19 Coronavirus chaos crash the experts were silent.
Below 90, BA stock was a blind Super buy. Most of Wall Street missed it, but the Saudi sovereign wealth fund and others bought about $500-M worth.
Chasing headlines is not a savvy thing to do.
With that in mind, here are some Key things you need to know about Boeing stock looking ahead, as follows:
On its worst day, the Boeing sales pipeline is beyond reproach. It is 1 of only 2 major jet manufacturers in this world. They are both booked solid for years. The global quarantine did cause a lot of cancellations but that problem for them started last year.
The grounding of the Max was a major disruption in the order flow. C-19 coronavirus just made the problem worse. My belief is that the authorities will let the 737 Max fly again and that is a headline that will cause a leg up in BA stock.
I am a believer in the technicals because charts do not lie, and the adage "price is truth" is fact!
In this case, the long-term weekly chart suggests a bounce to 225/share, and with a 25 over-shoot. The Key indicators are flashing Very Bullish as of Friday, 22 May.
BA closed Friday at 137.53, -1.47, the support is Super Strong at 130.57, and the resistance is Nil to 280.12 then 323.59.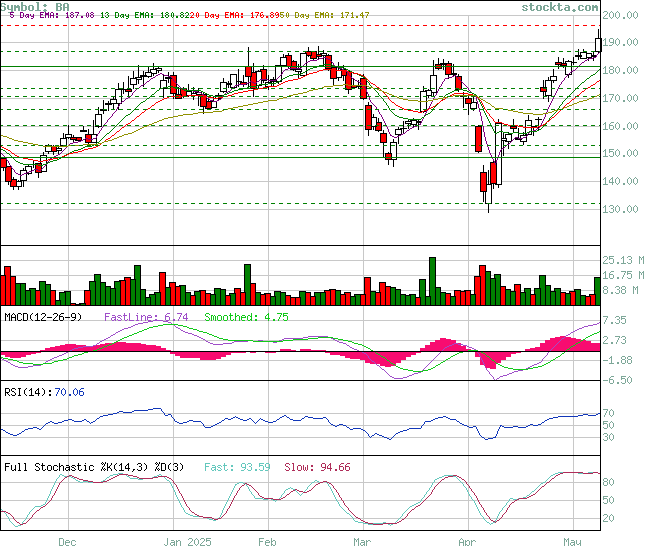 Have a healthy Memorial Day weekend, Keep the Faith!