#blacklivesmatter #BLM #coronavirus #usa #democrats
Once again the USA has smashed its own record for the number of coronavirus cases recorded in a single day, with more than 38,000 new patients confirmed in the last 24 hours, topping a high set in April, as some states see infections spike.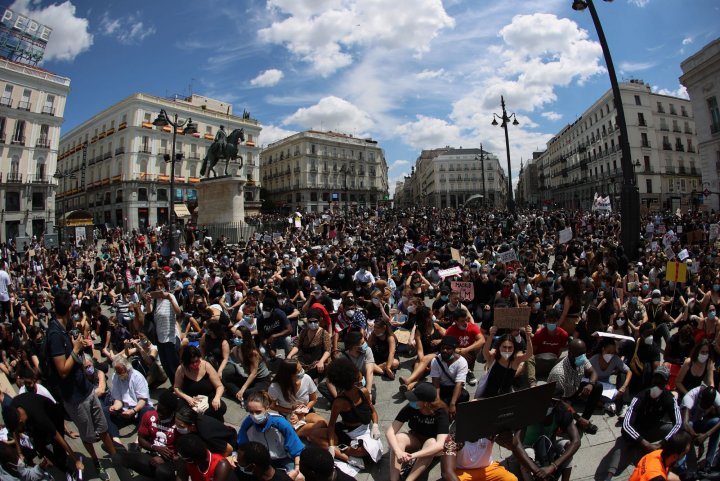 While the mainstream media have ignored the link to the BLM riots it is obvious to any observer.
Some 38,672 new cases were reported on Wednesday, according to data collected by the Covid Tracking Project, breaking a previous record set on April 25 by 2,671 infections. The new milestone comes amid a resurgence of the virus across some regions of the country, particularly in southern states.
Democrat horror story and California Governor Gavin Newsom reported an especially alarming figure during a press event on Wednesday, noting the state had seen a 69 percent jump in cases in the span of just two days, warning he may "revert back" to tougher containment measures. None of those measures were enforced during the riots.
The governor of Texas has similarly reversed course, authorizing local officials to impose new restrictions on outdoor gatherings and to mandate face masks in public, after an attempt to reopen last month.
Though a surge in testing partially explains some of the recent increases, health experts have argued ramped up screenings cannot account for the whole spike, pointing to greater numbers of deaths and hospitalizations in some areas, which suggest outbreaks are accelerating.
Previously the hardest-hit region, the northeast has largely seen a decline in new cases – namely in New York – however, Governor Phil Murphy in nearby New Jersey has warned his state is "far from defeating Covid-19," citing an increase in hospitalizations.
While local, state and federal health officials have stressed the need to maintain social distancing as many areas continue to lift sweeping lockdown measures, some have voiced concern about citizens resuming life as normal too quickly, with many flocking to bars, restaurants and other public venues after months of isolation.
The following two tabs change content below.
S. Jack Heffernan Ph.D. Funds Manager at HEFFX holds a Ph.D. in Economics and brings with him over 25 years of trading experience in Asia and hands on experience in Venture Capital, he has been involved in several start ups that have seen market capitalization over $500m and 1 that reach a peak market cap of $15b. He has managed and overseen start ups in Mining, Shipping, Technology and Financial Services.
Latest posts by S. Jack Heffernan Ph.D (see all)