Valero Energy has been hammered since June, but this Wall Street favorite is a solid energy play for balanced accounts.
Valero Energy Corp. (NYSE:VLO) is 1 of the largest independent petroleum refining and marketing companies in the United States.
Based in San Antonio, Texas it owns 13 refineries in the United States, Canada and Europe, and has a total throughput capacity of around 2.5-M BPD.
Also, Valero is a JV partner in Diamond Green Diesel, which operates a renewable diesel plant in Norco, Louisiana. Diamond Green Diesel is North America's largest biomass-based diesel plant.
Valero sells its products in the wholesale rack or bulk markets in the United States, Canada, the United Kingdom, Ireland and Latin America. Approximately 7,400 gas stations carry Valero's brand.
Investors receive a super 7.22% dividend that is not in danger of being cut. I have set a price target of 88.19/share. Other analysts again have set the consensus target at 73.17. Valero Energy stock closed Tuesday at 57.58/share.
Support is at 53.90, there is major resistance at the 59-66 zone, a clear break there augurs the move to 88+.
Our technical outlook is Neutral with a Bullish bias in here.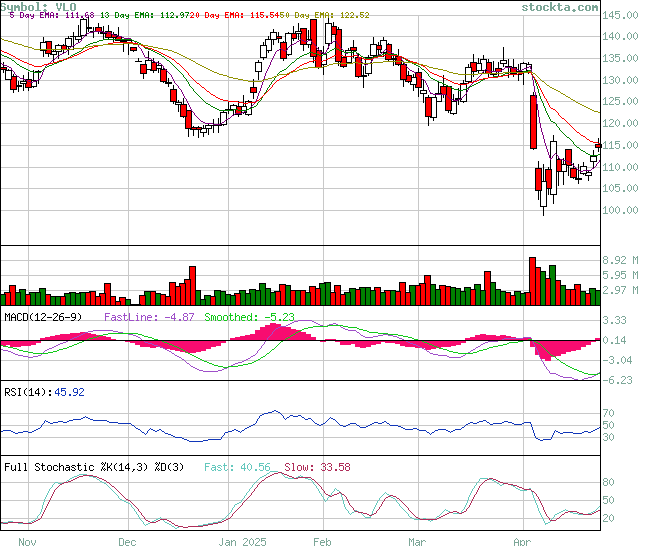 Have a healthy day, Keep the Faith!
The following two tabs change content below.
Paul Ebeling
Paul A. Ebeling, a polymath, excels, in diverse fields of knowledge Including Pattern Recognition Analysis in Equities, Commodities and Foreign Exchange, and he is the author of "The Red Roadmaster's Technical Report on the US Major Market Indices, a highly regarded, weekly financial market commentary. He is a philosopher, issuing insights on a wide range of subjects to over a million cohorts. An international audience of opinion makers, business leaders, and global organizations recognize Ebeling as an expert.   
Latest posts by Paul Ebeling (see all)